B&B Italia opens its first pop-up store in Beijing SKP
news 11 Oct 2021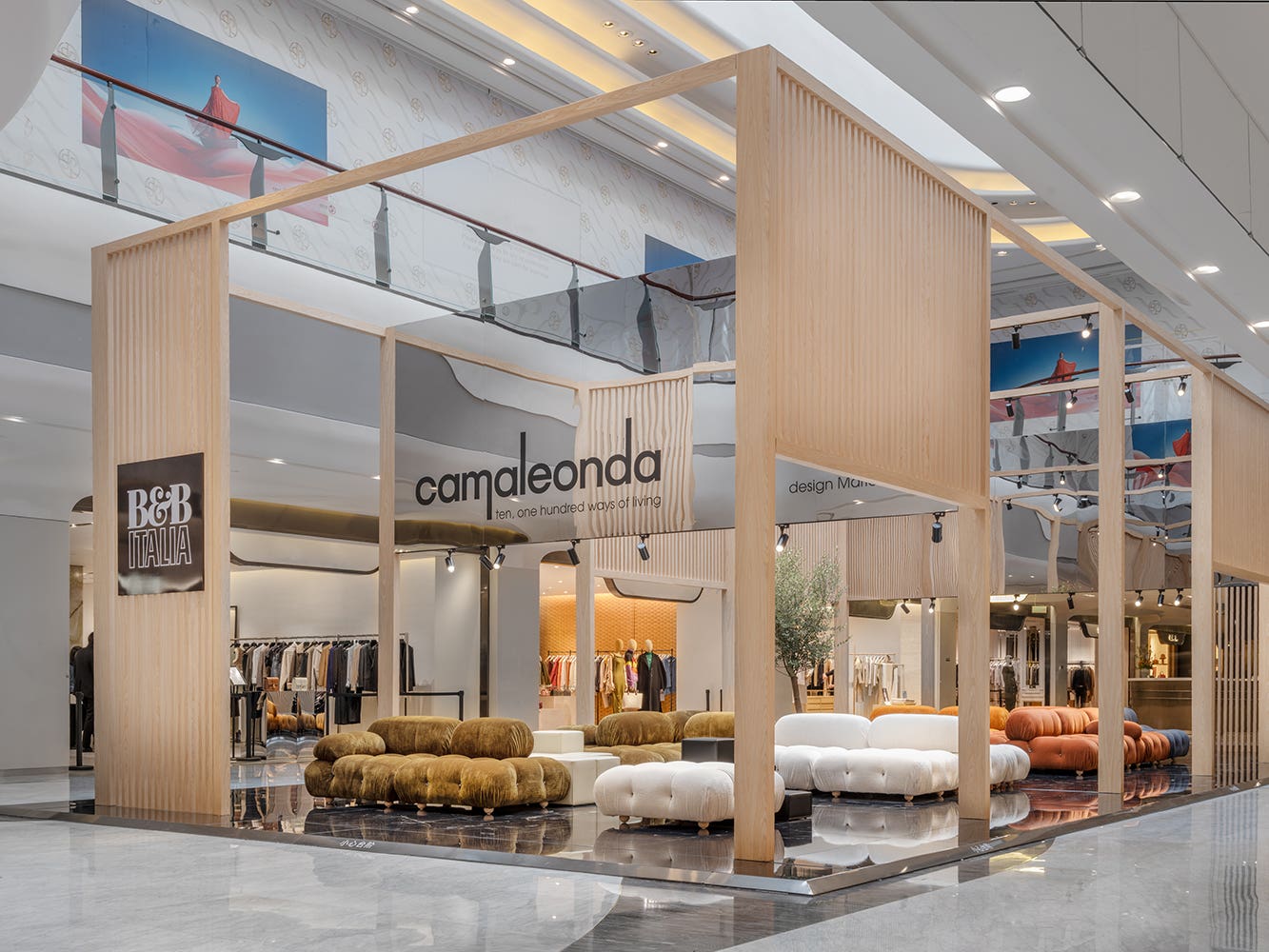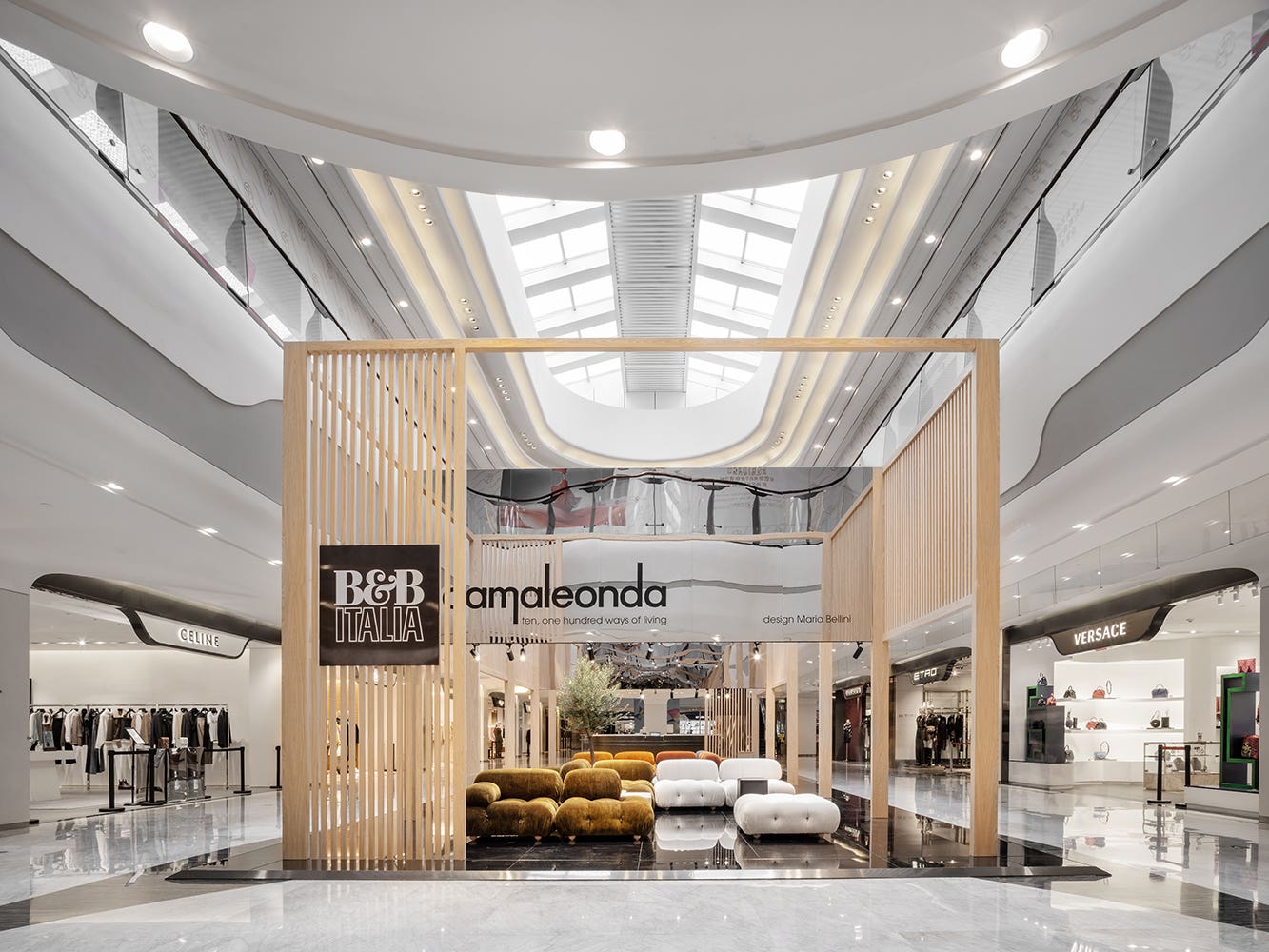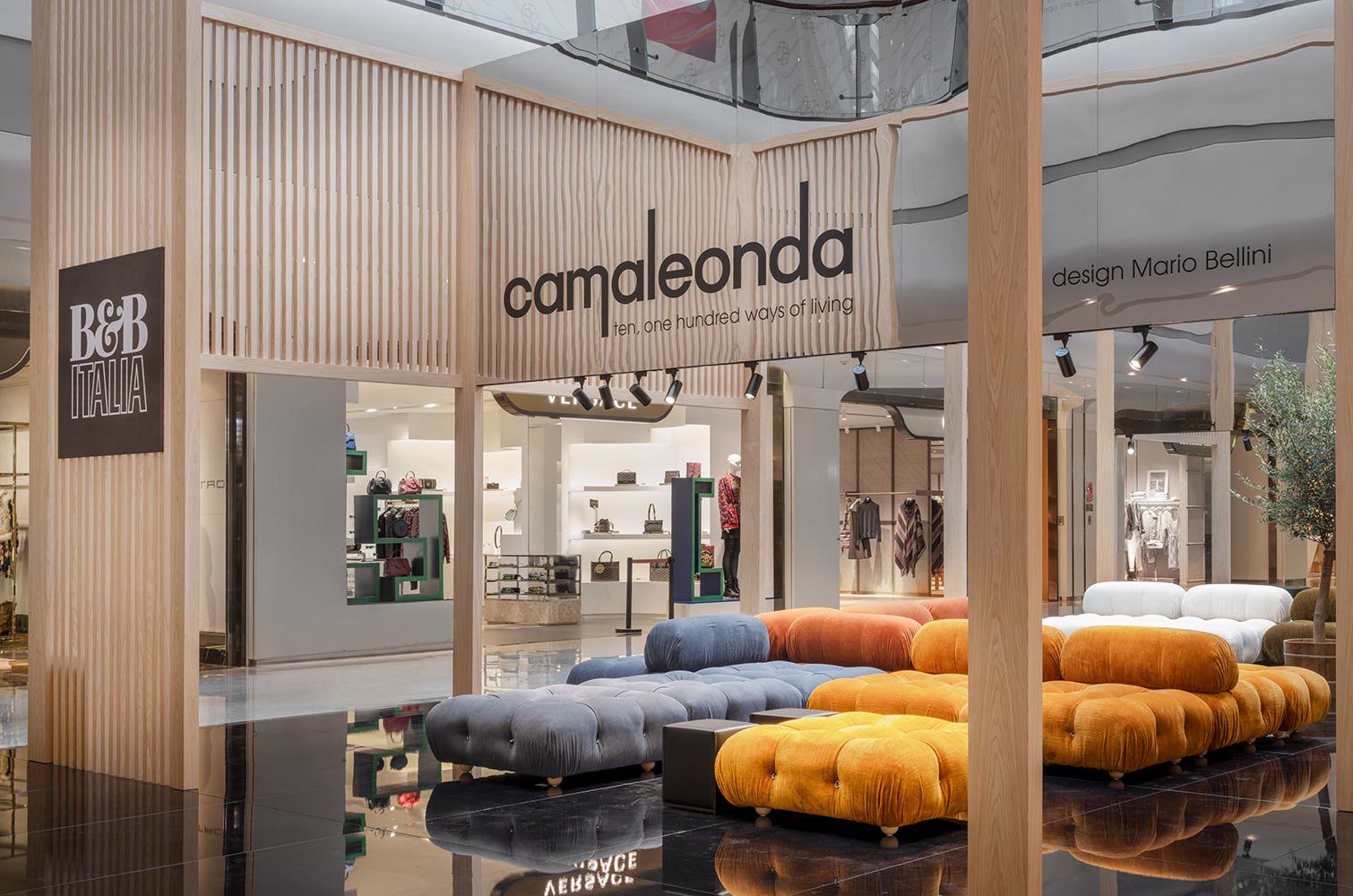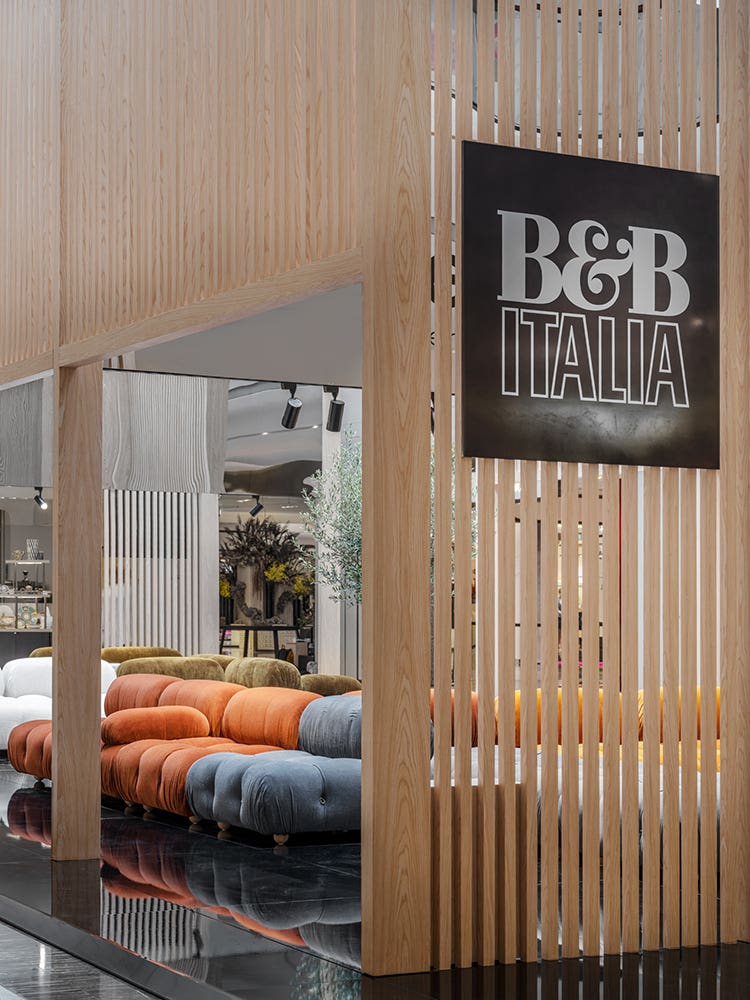 The first pop-up store of B&B Italia features the iconic Camaleonda and its "hundred ways of living"
The first pop-up store of B&B Italia featuring the iconic Camaleonda by Mario Bellini made its debut in China on September 15th.
Lasting for a month, this pop-up store presents the infinite modularity of the sofa system in Beijing SKP until October 15th. Hundred Ways of Living pop-up is the first ever booth designed by the renowned architect and designer Piero Lissoni, The pop-up space is designed to allow visitors to explore the infinite ways of living through extension of senses and imagination.
With the objective to elevate the unique features of the new Camaleonda, Piero Lissoni has designed the pavilion with an open design featuring a natural oak wood structure which echos with the material of the sofa feet, a style and sustainability choice. In the center of the space is an olive tree which connects the sofa with nature and demonstrates how sustainability is a key factor of furniture and space design. Suspended from the platform are two extended mirror panels, they interacts with the black mirror flooring to create an infinite reflection of the space and the Camaleonda. Piero Lissoni has also curated the sofa composition that enfolds the entire mirroring platform.
With Camaleonda we find ourselves in the presence of a sofa intended as an architectural element, capable of transforming the skyline of the interiors that house it. A landscape that is neither immobile nor permanent, as its chameleon-like nature involves change and transformation.
Photo credits: Boris Shiu
B&B Italia pop-up Store
2021.9.15 – 2021.10.15
K Avenue, 4th Floor, Beijing SKP, No.87
Jianguo Road, Chaoyang District, Beijing