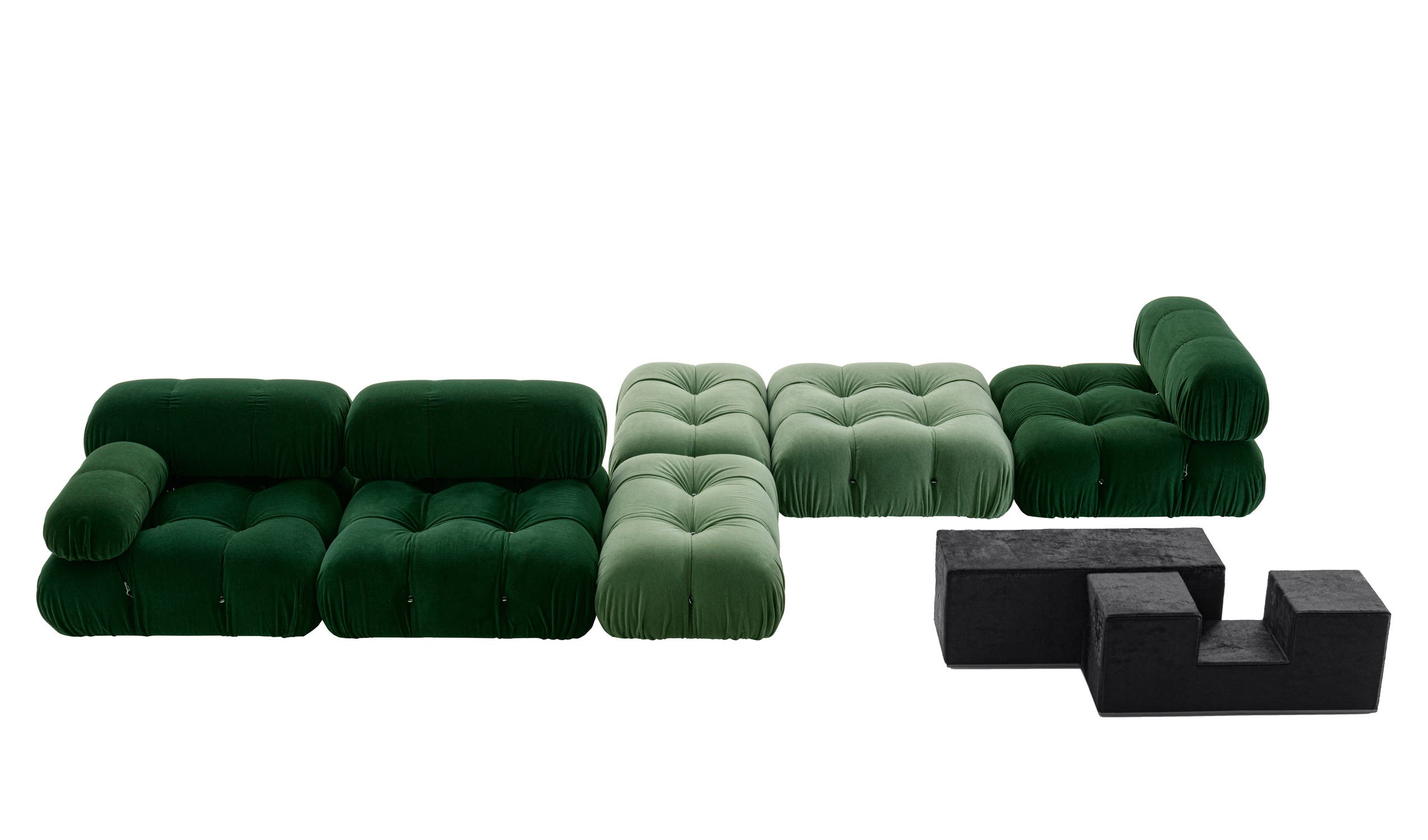 Camaleonda
Mario Bellini
2020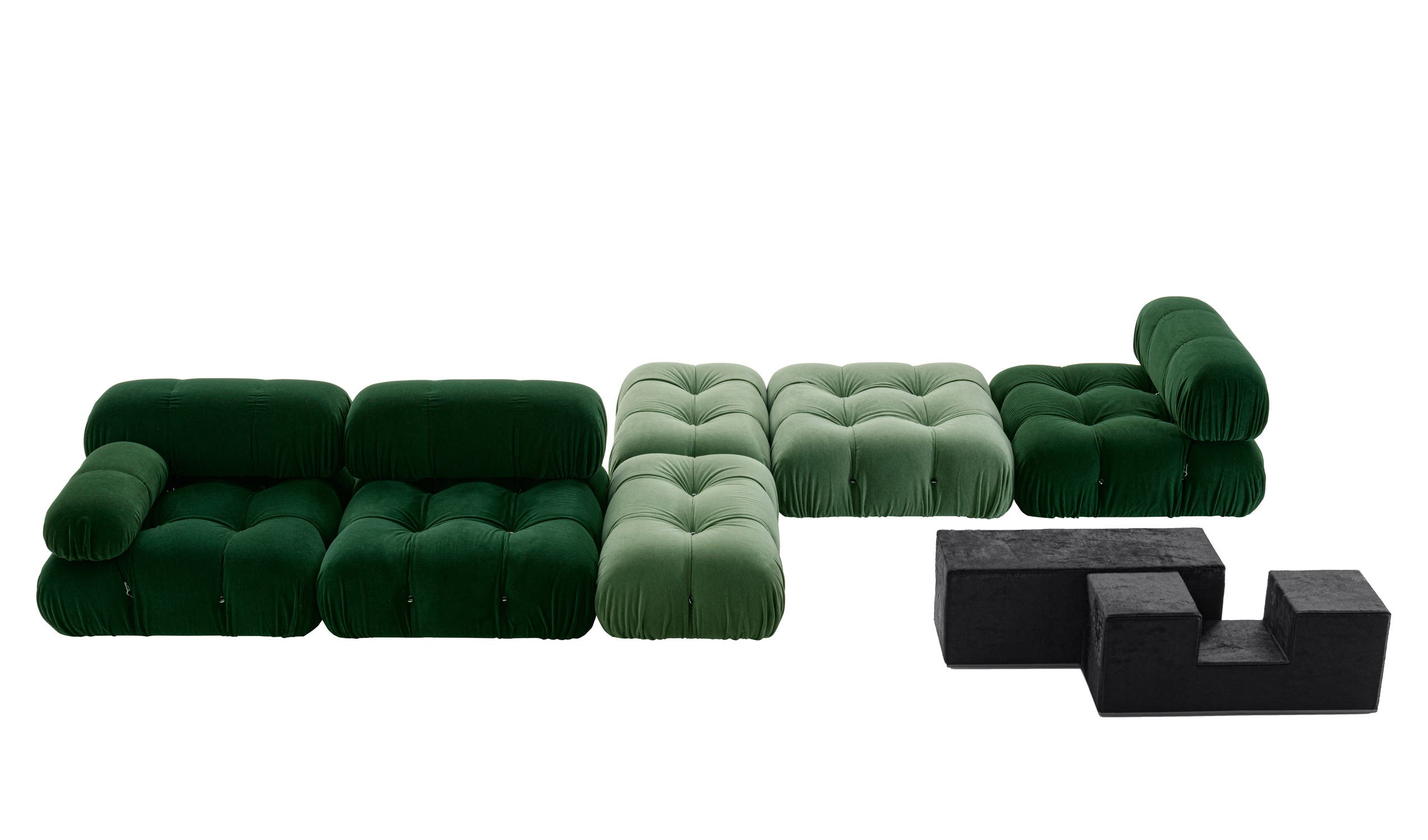 Description
In seiner Neuauflage werden die Elemente bewahrt, die Camaleonda zu einem zeitgenössischen Klassiker gemacht haben. Mario Bellini und B&B Italia haben im gegenseitigen Einvernehmen entschieden, das Sitzmodul im Format 90 x 90 cm sowie die Rückenlehne und die Armlehne dem ursprünglichen Design getreu beizubehalten, von dem auch die Originalschablonen für den Zuschnitt des Bezugs wiederhergestellt wurden. Die großzügige Polyurethan-Füllung, die das charakteristische Capitonné bildet, bleibt ebenfalls unverändert. Diese Art der Polsterung wird auch heute noch dank des 1970 von Bellini entworfenen innovativen Systems aus Kabeln, Haken und Ringen erhalten, das ihr Aussehen und ihre Modularität garantiert. Dank der Zugstangen und Ringe können die Module nach Belieben ausgehängt und neu kombiniert werden, so dass sich das Sofa an den sich entwickelnden Geschmack und die dynamischen Bedürfnisse des Benutzers anpassen kann. Ein grundlegendes Merkmal von Camaleonda ist seine fast unendliche Modularität, eine geometrische Natur, die es jedem Element ermöglicht, zu einer Art riesigem Pixel zu werden, mit dem Sie Ihre häusliche Umgebung definieren können. Durch das Ein- und Aushängen von Sitzen, Rückenlehnen und Armlehnen können Sie den Luxus genießen, Ihre Meinung so oft zu ändern, wie Sie möchten, den Raum zu bewegen und neu zu gestalten. Ein Konzept, das Mario Bellini sehr am Herzen liegt: "Von allen meinen Entwürfen repräsentiert Camaleonda vielleicht am besten das Gefühl von Freiheit. Die Konfigurationen, die vorgenommen werden können, sind endlos." Die Füllung wurde vom Forschungs- und Entwicklungszentrum von B&B Italia gründlich überdacht, um sie noch komfortabler als das Original zu machen. Dadurch wird das magische Gleichgewicht zwischen der strengen Geometrie des Quadrats und der einladenden Rundheit der Polsterung bestätigt und die Elastizität und taktile Ergonomie betont, die viele Designprojekte von Mario Bellini kennzeichnen. Camaleonda kann mit der gesamten Palette der Stoffe und Leder von B&B Italia bezogen werden, was eine zusätzliche Variable zu den unzähligen Kombinationsmöglichkeiten darstellt. Camaleonda ist ein dynamisches, lebendiges, aufrichtiges und keineswegs rätselhaftes Objekt, das sich nach Belieben verändern lässt und dabei stets seine eigenartige und einzigartige Identität bewahrt.
Back
Technical information
Untergestell
MDF NAF Holzfaser
Sitzfüllung
geformtes Polyurethan mit verschiedener Dichte, Futter aus Polyethylenterephthalat oder Polyethylen und Nylon mit Nylonnieten
Rückenlehne Füllung
geformtes Polyurethan, Polyurethanschaum, Futter aus Polyethylenterephthalat oder Polyethylen und Nylon
Armlehne Füllung
Polyurethanschaum, Futter aus Polyethylenterephthalat oder Polyethylen und Nylon
Ringe
Messing
Karabiner
Edelstahl
Schnur
Polypropylen
Schnurstopper und Verbindungsrohre
Kunststoff
Füße
Massivholz
Gleiter
Kunststoff
Bezug
Stoff oder Leder mit Metallnieten
Configurator
Discover all configuration, change shape and material.
View product from all prospective.
start configurating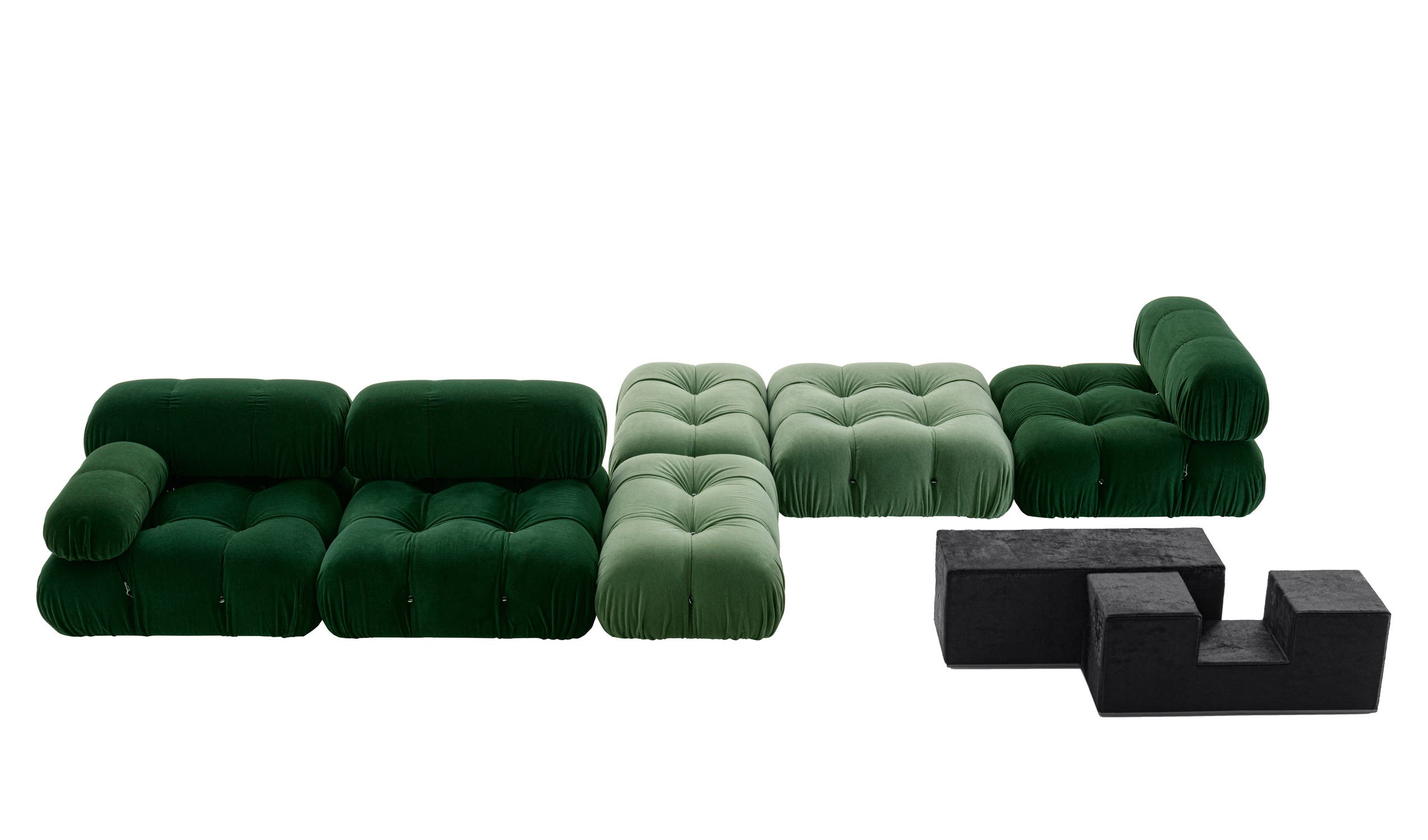 Dimensions & Download
Are You an Architect or a Designer?
Register to the reserved area for moodboards, 2D, 3D, Revit, inspirational images and much more
Colors & Finishes
Designer
Mario Bellini
Mario Bellini is an architect and designer internationally renowned. He received the Golden Compass Award eight times and 25 of his works are in the permanent design collection of the New York MoMA, which dedicated to him a personal retrospective in 1987. He was editor of Domus magazine (1985-1991) and has designed countless art, design and architecture exhibitions over the years, both in Italy and abroad.
In 2015 the Milan Triennale awarded him the Gold Medal for his career in architecture and in 2017 dedicated him a retrospective exhibition which was then the subject of a world tour. Since 1980, he has mainly devoted himself to architecture with numerous prestigious creations including: the Portello Trade Fair district in Milan, the Villa Erba Exhibition and Convention Centre in Cernobbio (Como), the Tokyo Design Centre in Japan, the National Gallery of Victoria in Melbourne, the Department of Islamic Art at the Louvre in Paris, the new Milan Convention Centre, the new international Airterminal T3 in Rome Fiumicino.
Among the projects he is developing, the "Bin-County Project", a new city for entertainment, sport and culture in the Harbin area in China (2018-2023) and a large Residential Cultural and Sports Complex "Oasis" in the Gulf Area (2014-2022).
Discover more