Shantell Martin X B&B Italia
inspiration 02 Dec 2021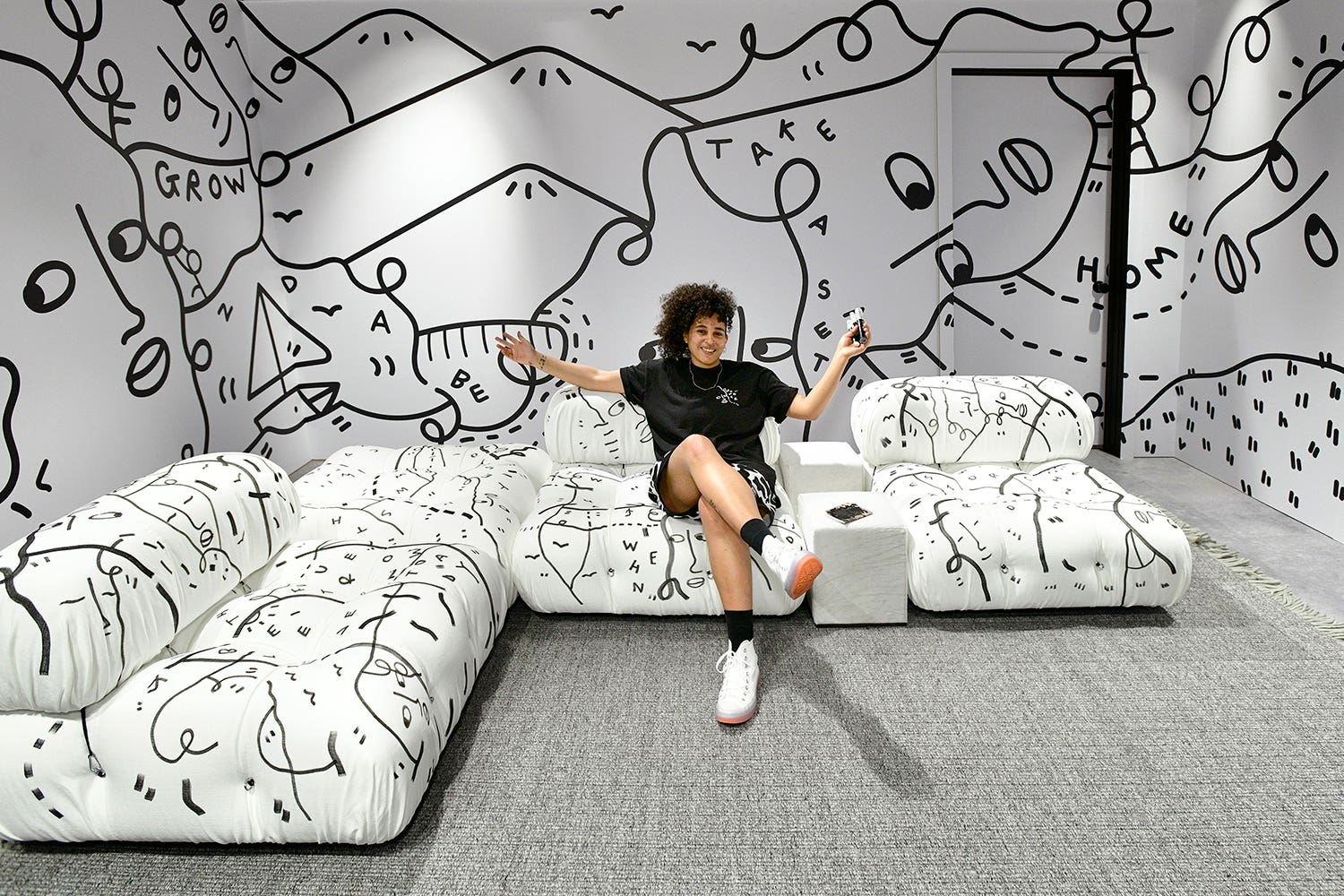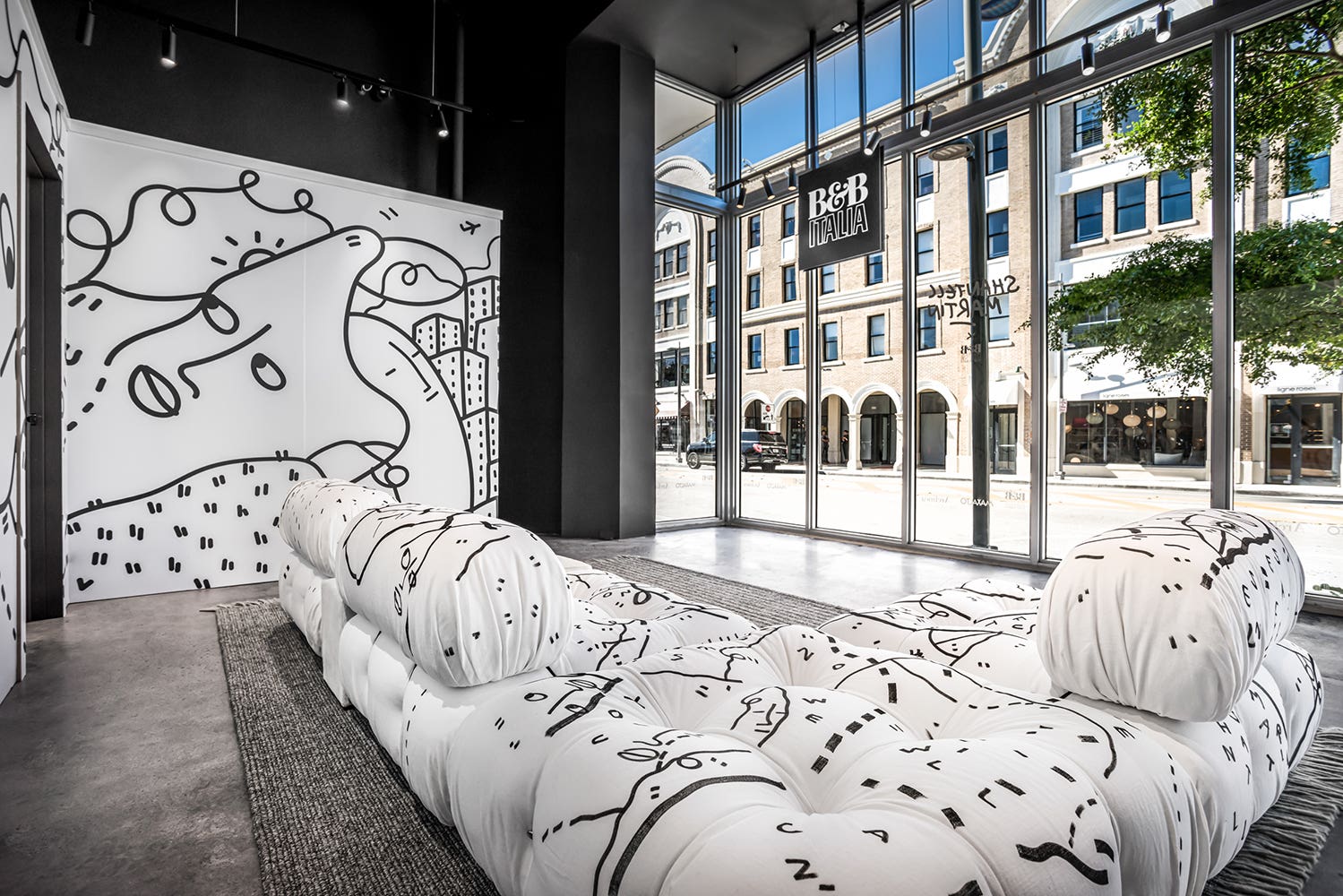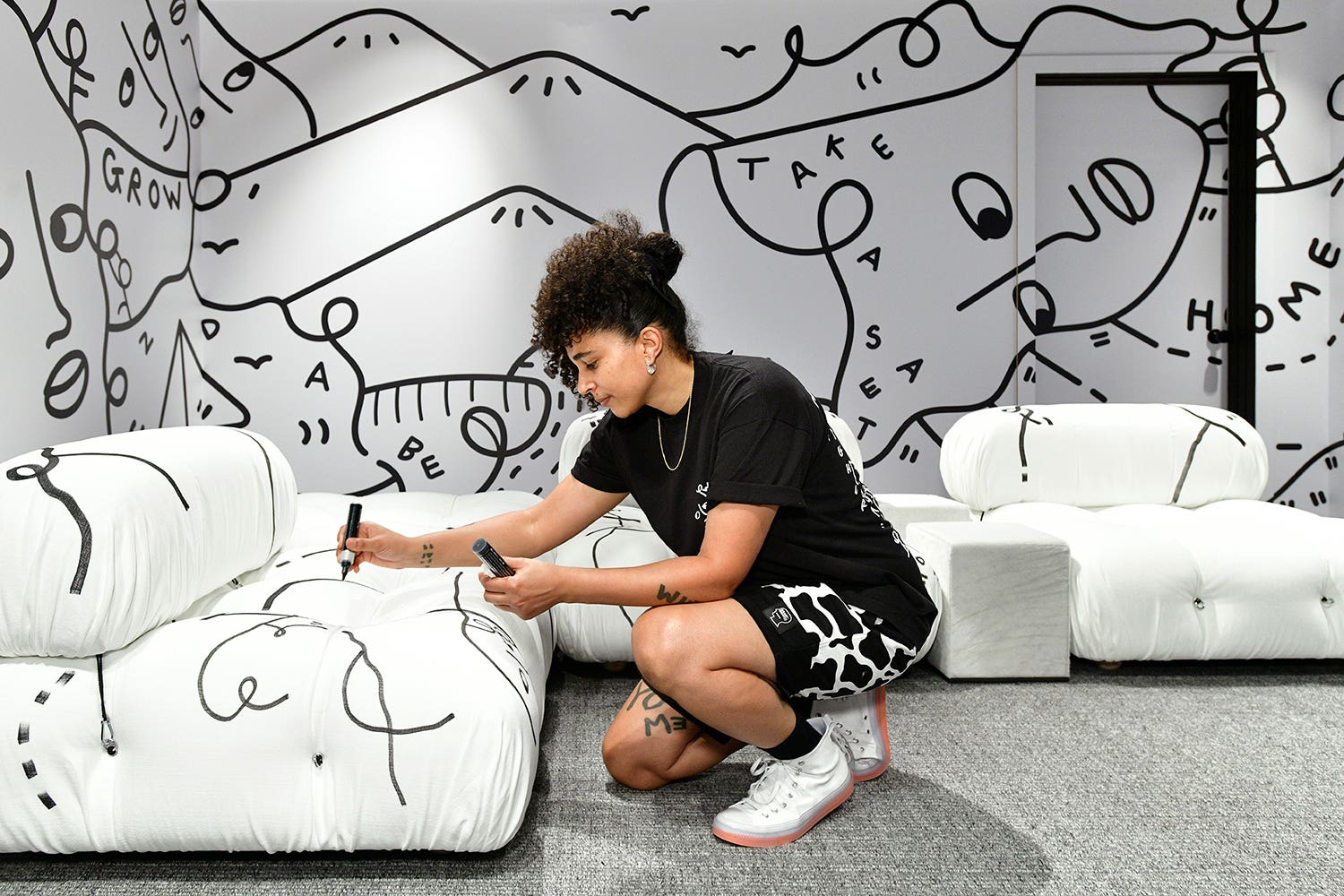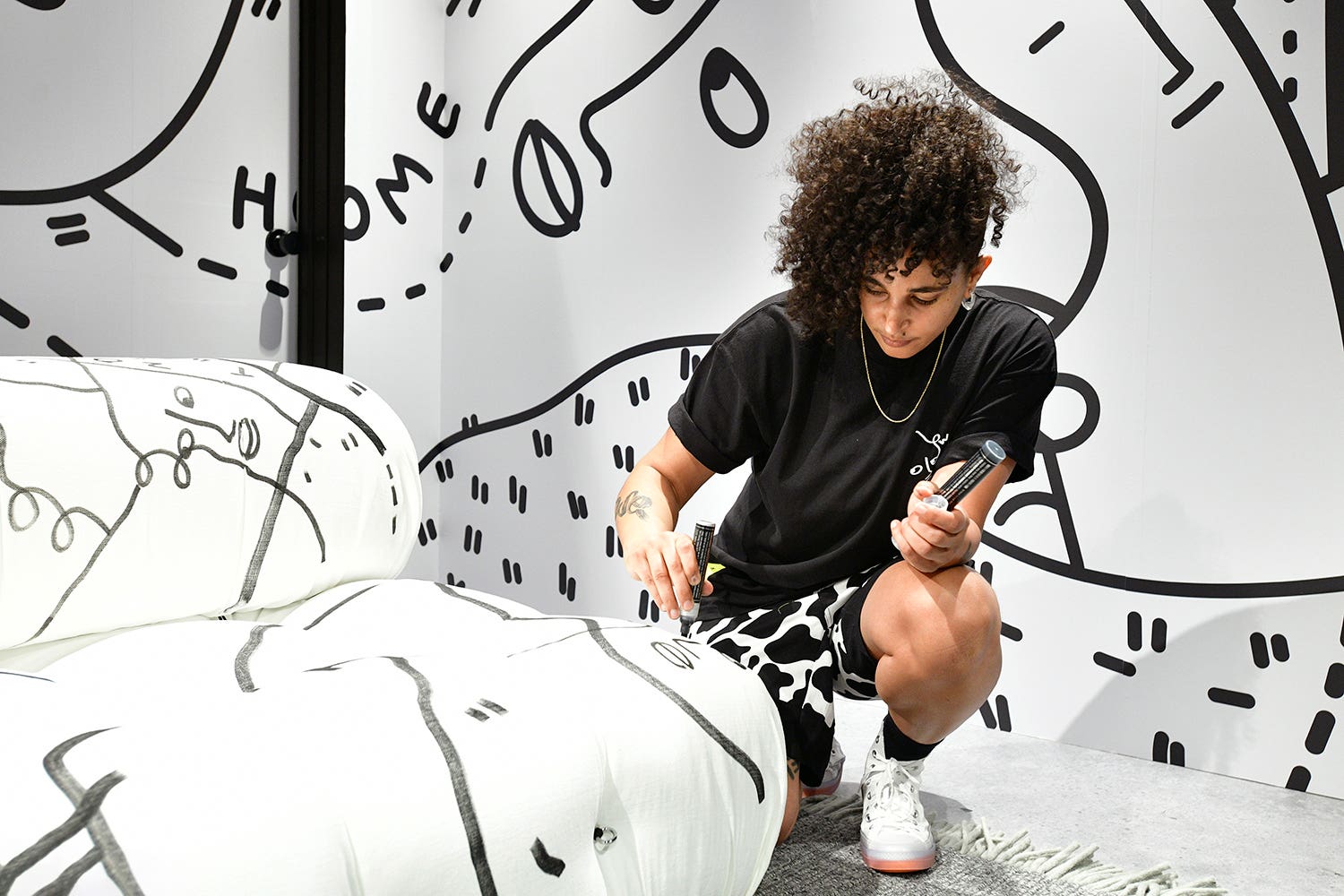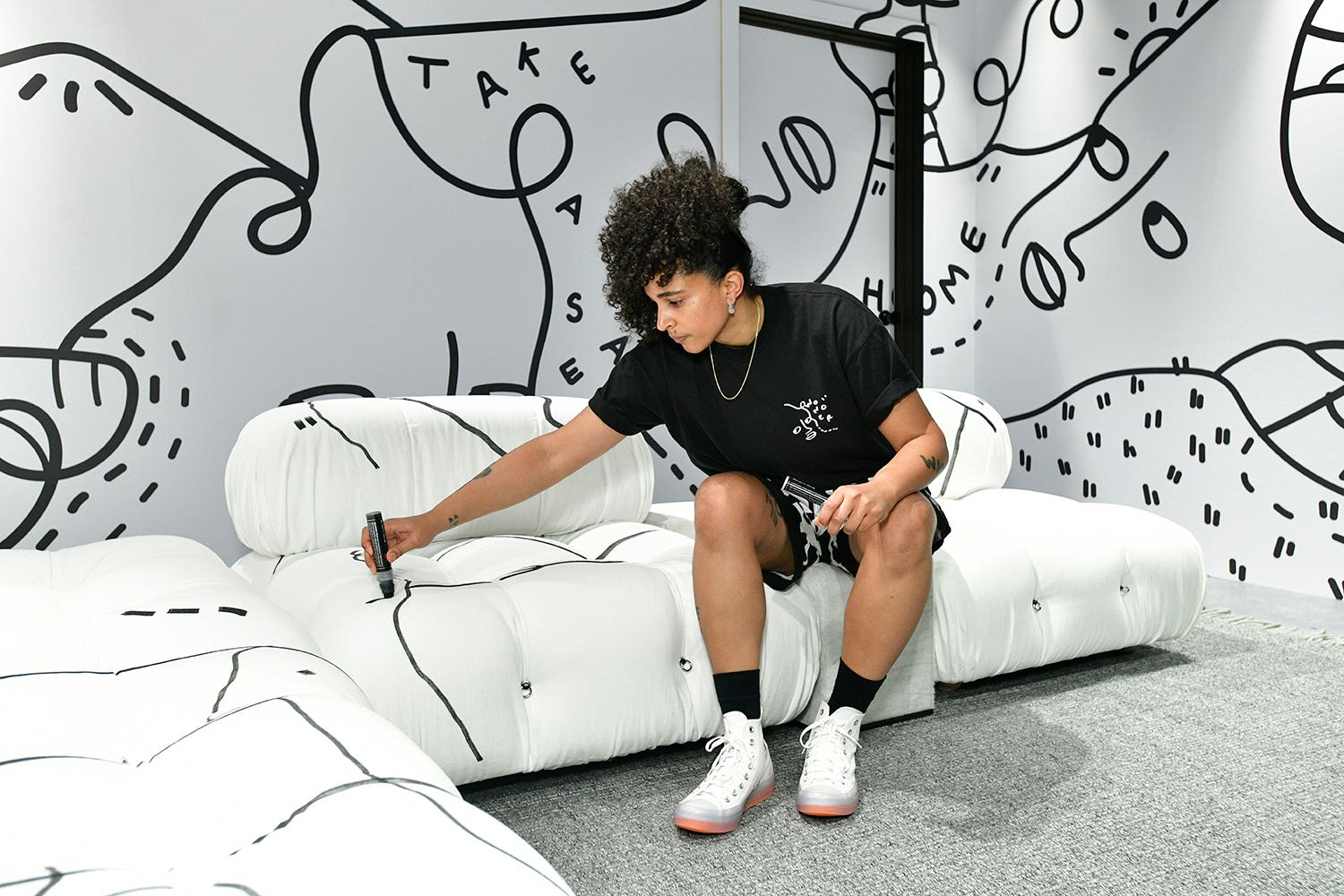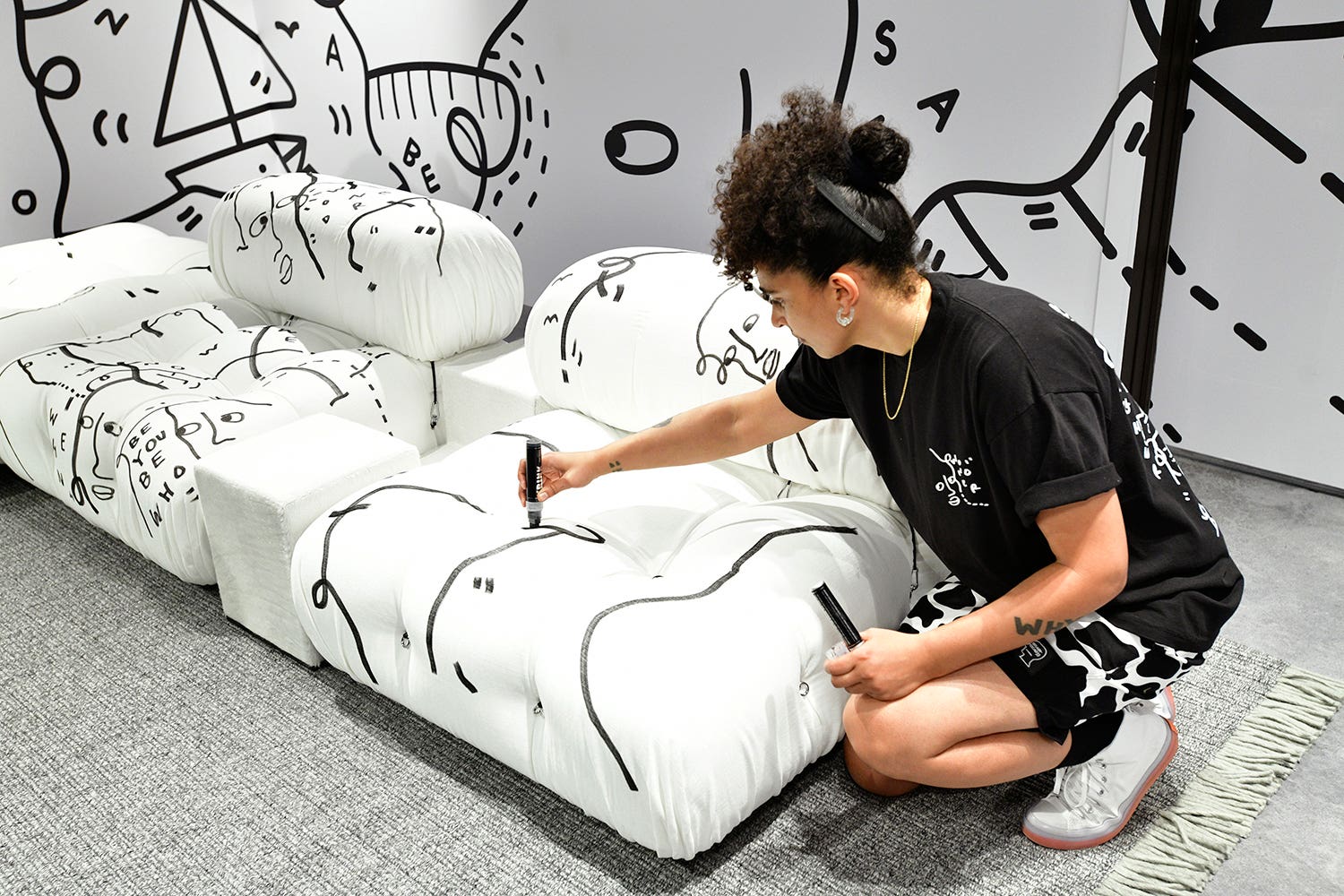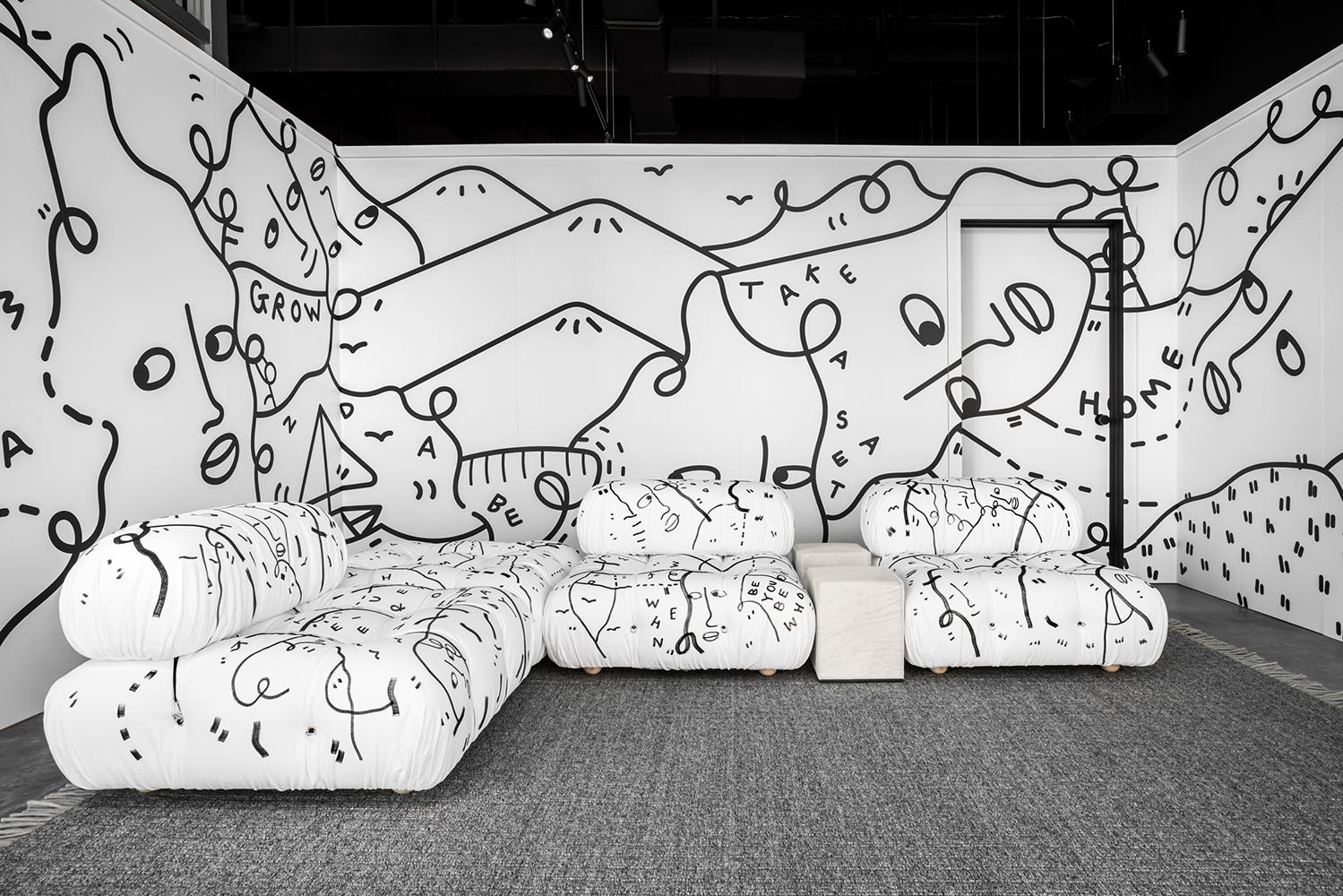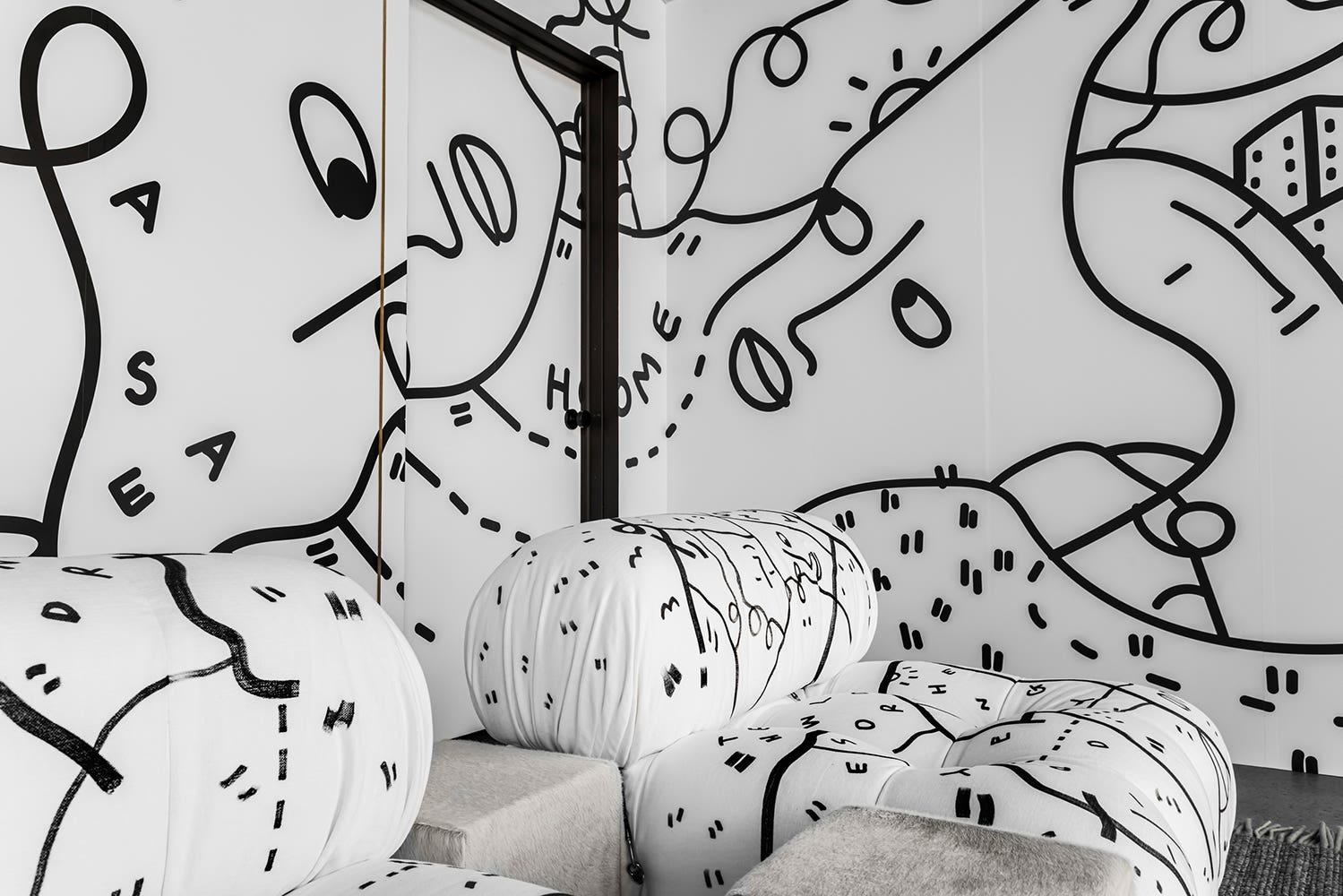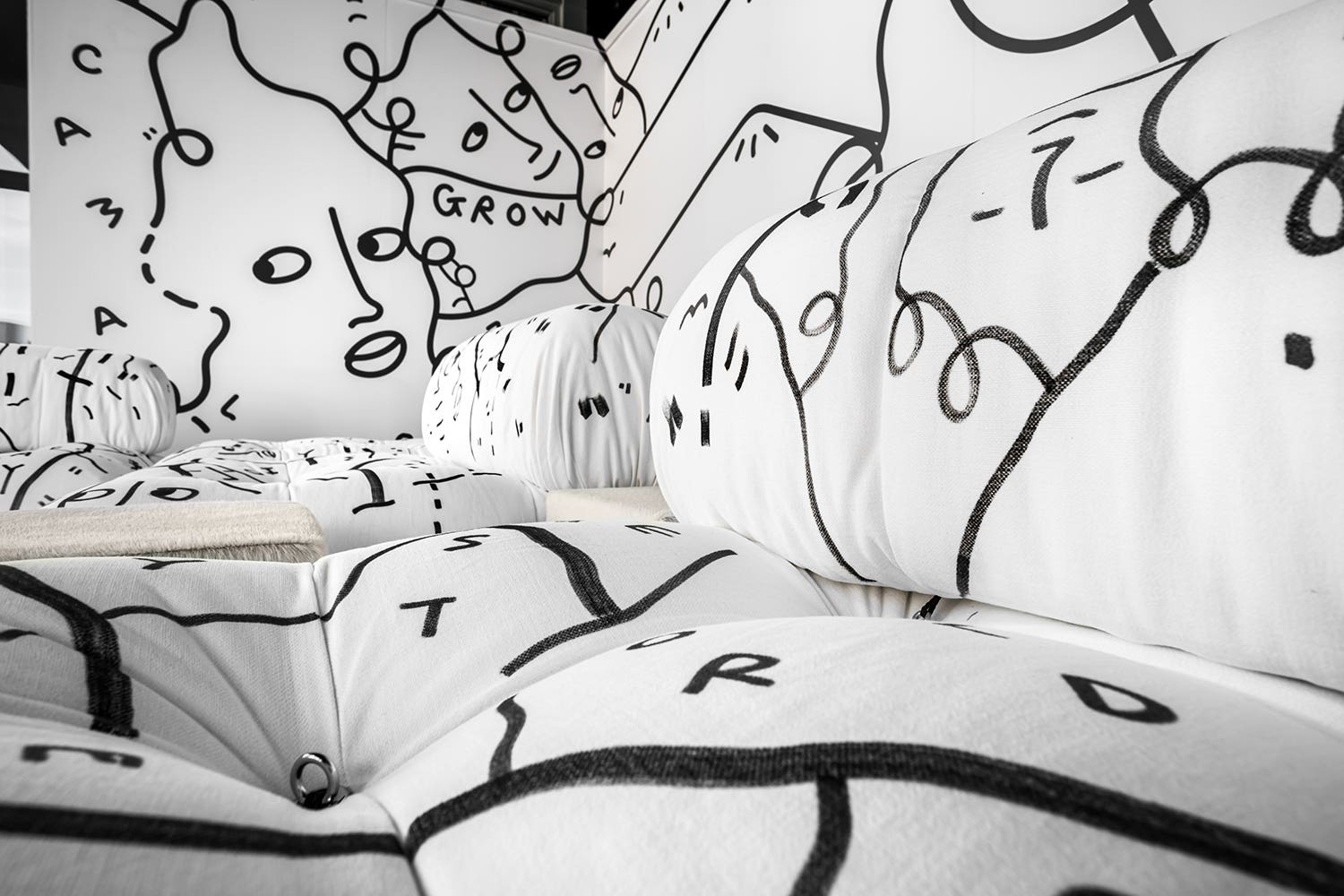 B&B Italia celebrates the iconic Camaleonda by Mario Bellini at Miami Art Basel.
B&B Italia marks a greatly successful year of the Camaleonda sofa, designed in 1970 by Mario Bellini and re-edited in 2020, with a one-of-a-kind installation.
The New York visual artist Shantell Martin, renowned for her signature black and white drawings, took over one of the windows of the B&B Italia flagship store in Miami, located in the heart of the Design District to create a "uniquely artistic home" for the brand, in which the Camaleonda sofa took the center stage. During a live art performance, Shantell Martin customized a white version of the iconic Camaleonda with her distinctive drawings merging the sofa into her environment like a chameleon.
The immersive artwork imagined by the artist takes inspiration from the name, a combination of "camaleonte" (chameleon), an extraordinary animal capable of adapting to its environment, and "onda" (wave), a name invented by his creator, Mario Bellini, in 1970. "For me, this was a natural starting point and something that I felt fundamentally to be a core aspect to my work as an artist. So I wanted to create a calm and immersive experience around not only this iconic design but around this idea of functional adaptability and nature." declares Shantell Martin.
The installation is on display through January 3rd at the B&B Italia Flagship at 4141 NE 2nd Ave in the Miami Design District.
Photos by Getty images / Emilio Collavino