 Diesis 40
Paolo Nava
Small tables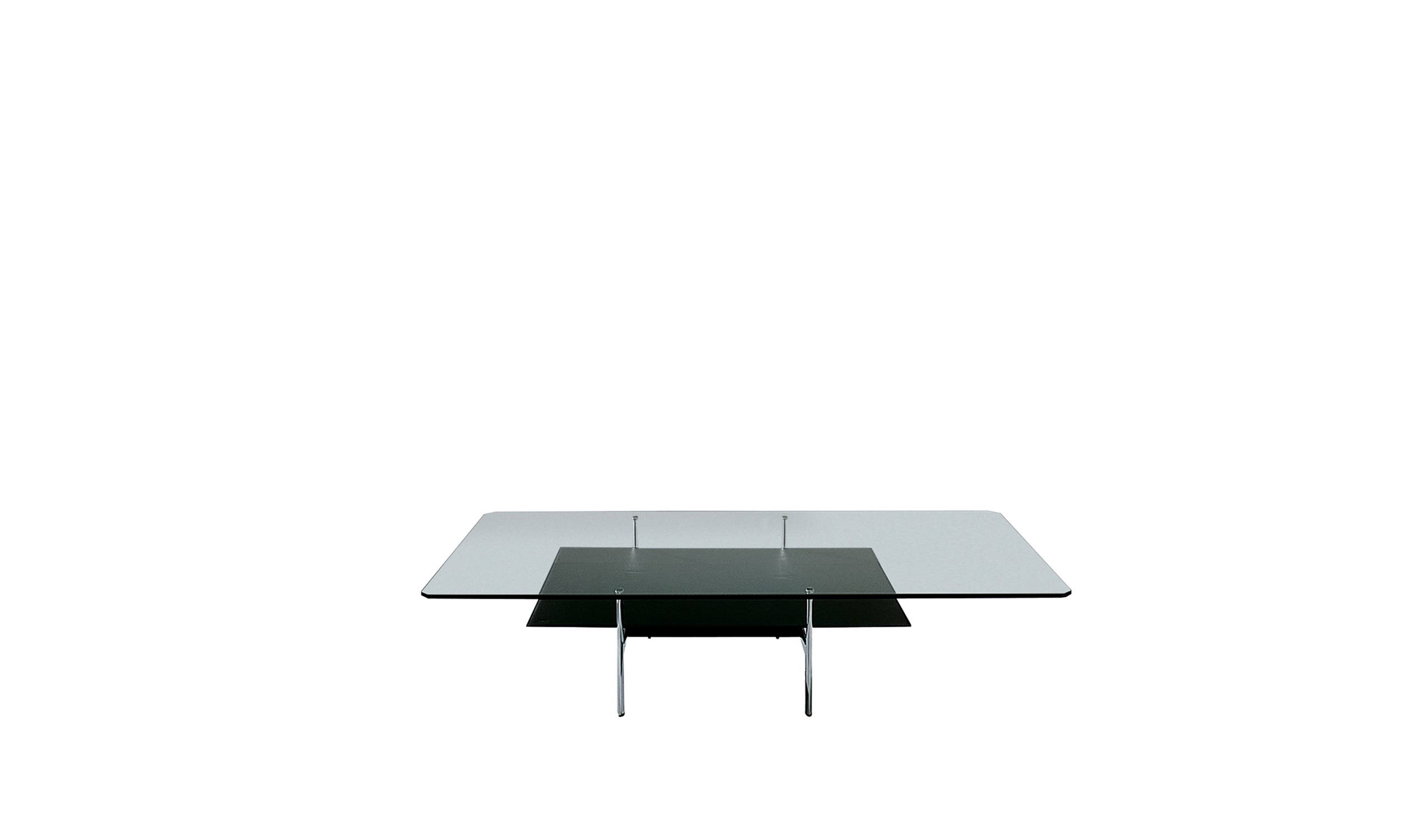 Description
Diesis 40 is the evolution of Diesis, one of B&B Italia's most classic low tables, designed to celebrate its fortieth anniversary. The supports in die-cast aluminum are combined with a top in transparent ground glass and the other covered in Saffiano thick leather.
Technical information
Top
glass
Lower shelf
multi-layered wood panel
Lower shelf cover
Saffiano thick leather
Support frame and feet
die-cast aluminium and tubular steel
Ferrules
plastic material
Dimensions & Download
Are You an Architect or a Designer?
Register to the reserved area for moodboards, 2D, 3D, Revit, inspirational images and much more
Colors & Finishes
Designer
Paolo Nava
Paolo Nava was born in Seregno (Milan) in 1943, graduated from the Faculty of Architecture of the Politecnico di Milano and attended the Advanced Course of Industrial Design in Florence. He completed his training in England by collaborating with industrial design studios. In 1972 he founded the Citterio-Nava studio with Antonio Citterio.
Together they designed some of the iconic products of Italian design. Since 1982 he has continued his activity as a designer independently, focusing on the design of furniture products for many prestigious Italian and international brands. His projects highlight the continuous search for a possible dialogue between his own poetic vision and the concrete industrial and production needs. Through a personal conceptual approach to the living space, he generates a profound transformation of use, building new relationships between materials and technologies, where the shape of his objects is often only the natural consequence of a precise design path.
Paolo Nava is the creator of some of the design concepts that have most revolutionized domestic design from the 1970s to today, creating timeless formal and functional archetypes. A fundamental aspect of his work is the direct experimentation on materials and the three dimensional verification through the laboratory model. Over 40 years of professional activity, the Paolo Nava studio has received numerous prestigious international awards for design.
Discover more