SOLIDS. B&B ITALIA 2023
news 27 Mar 2023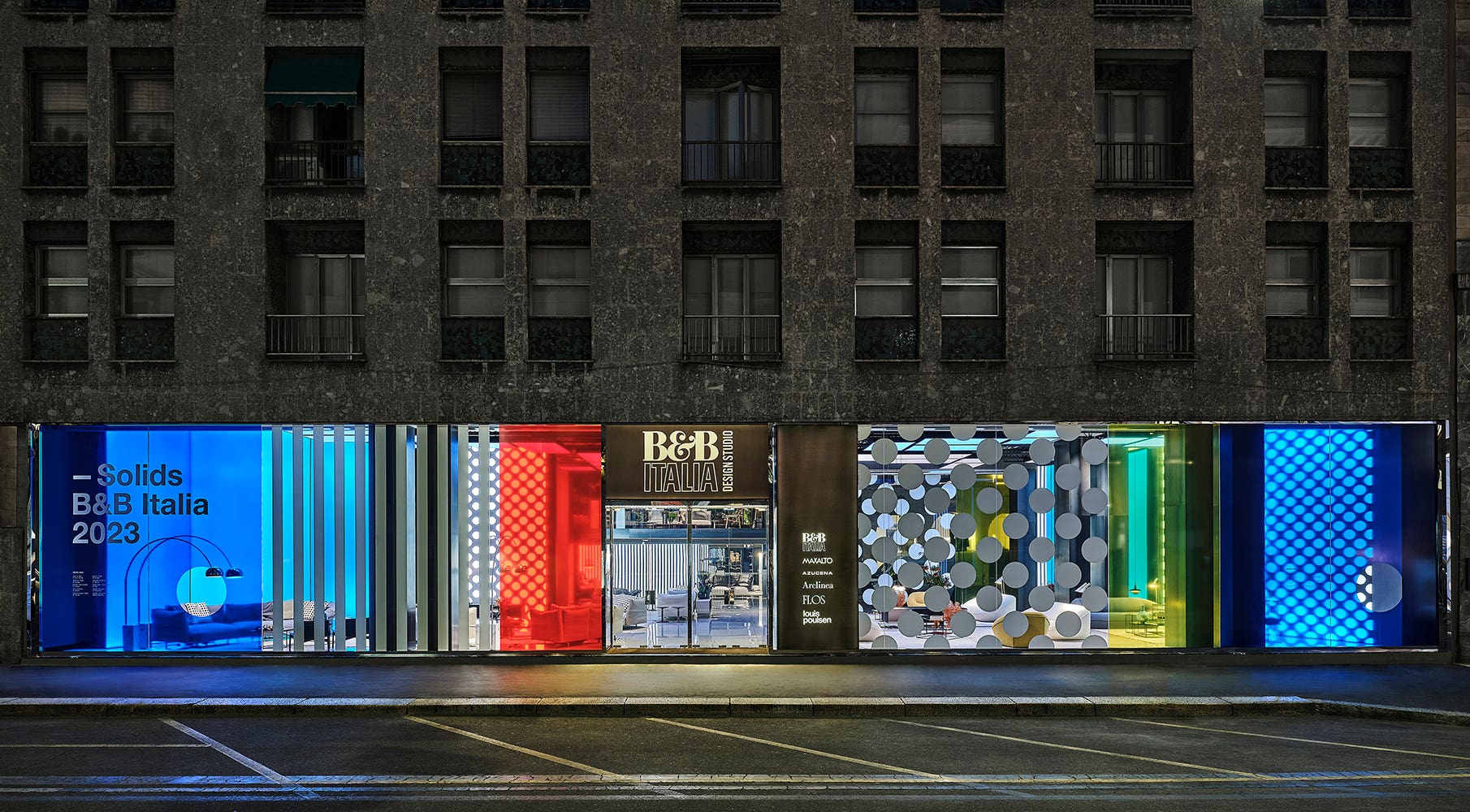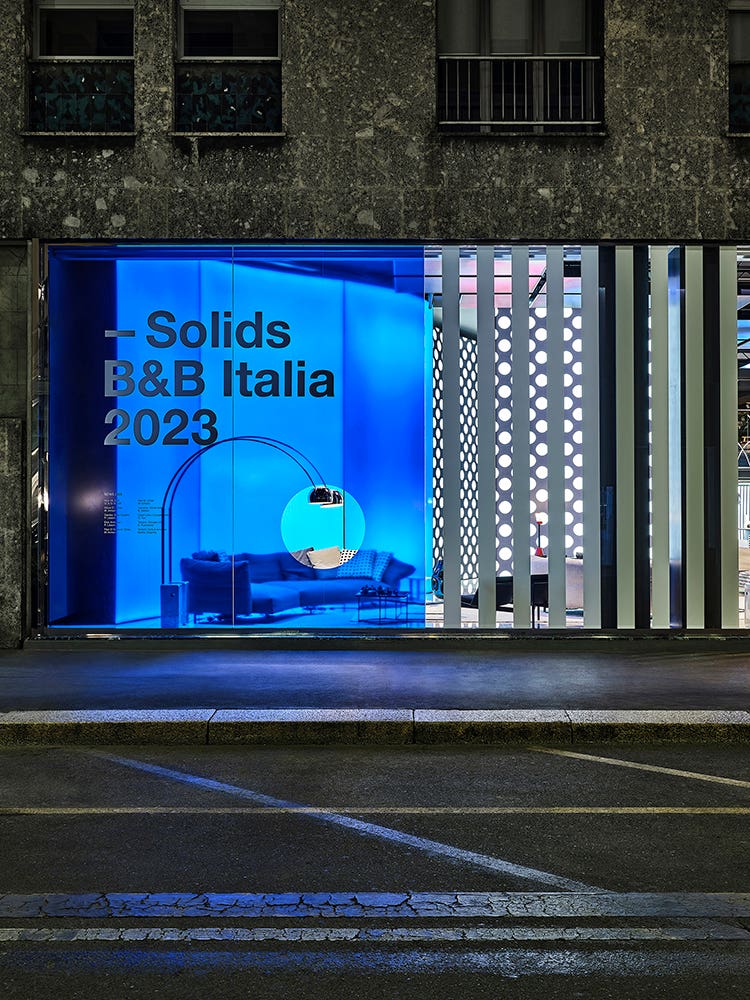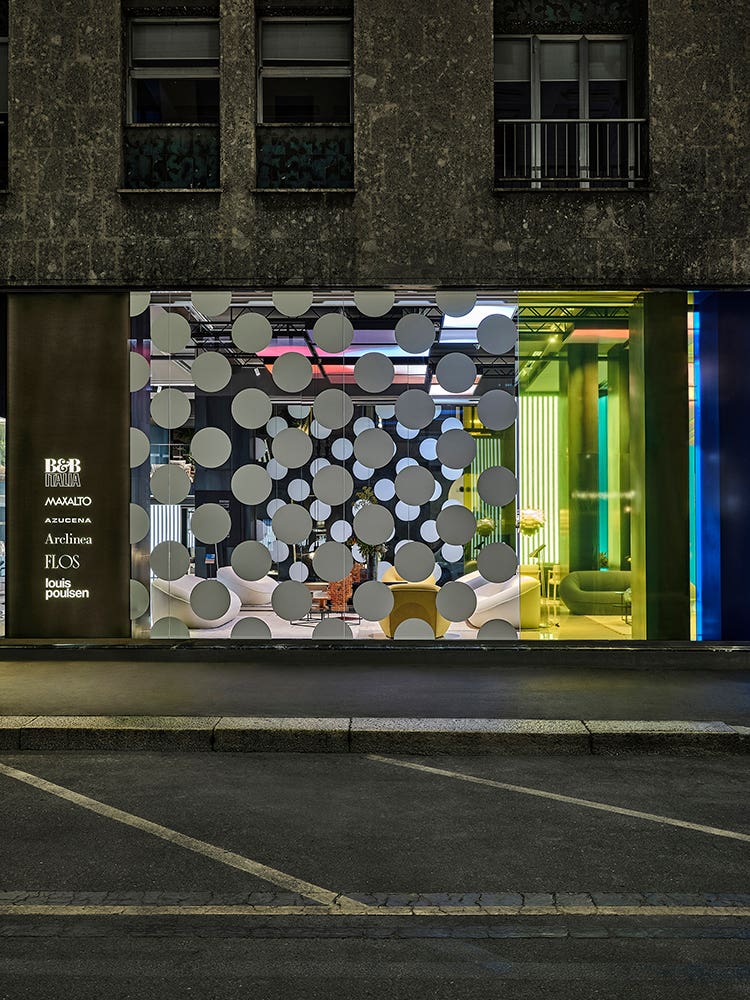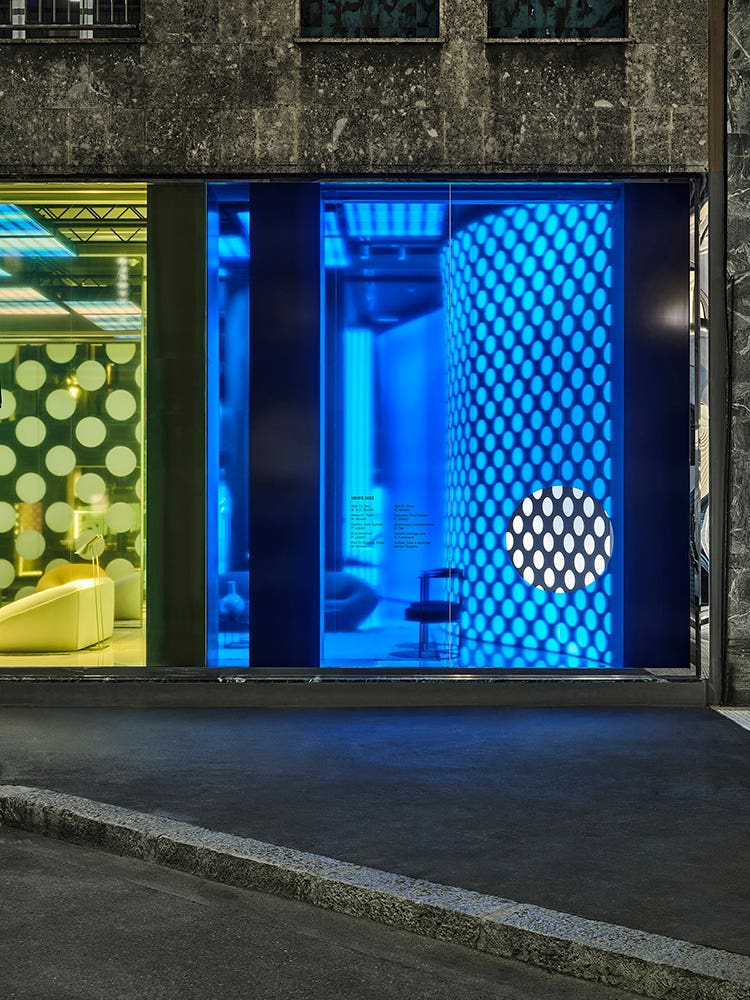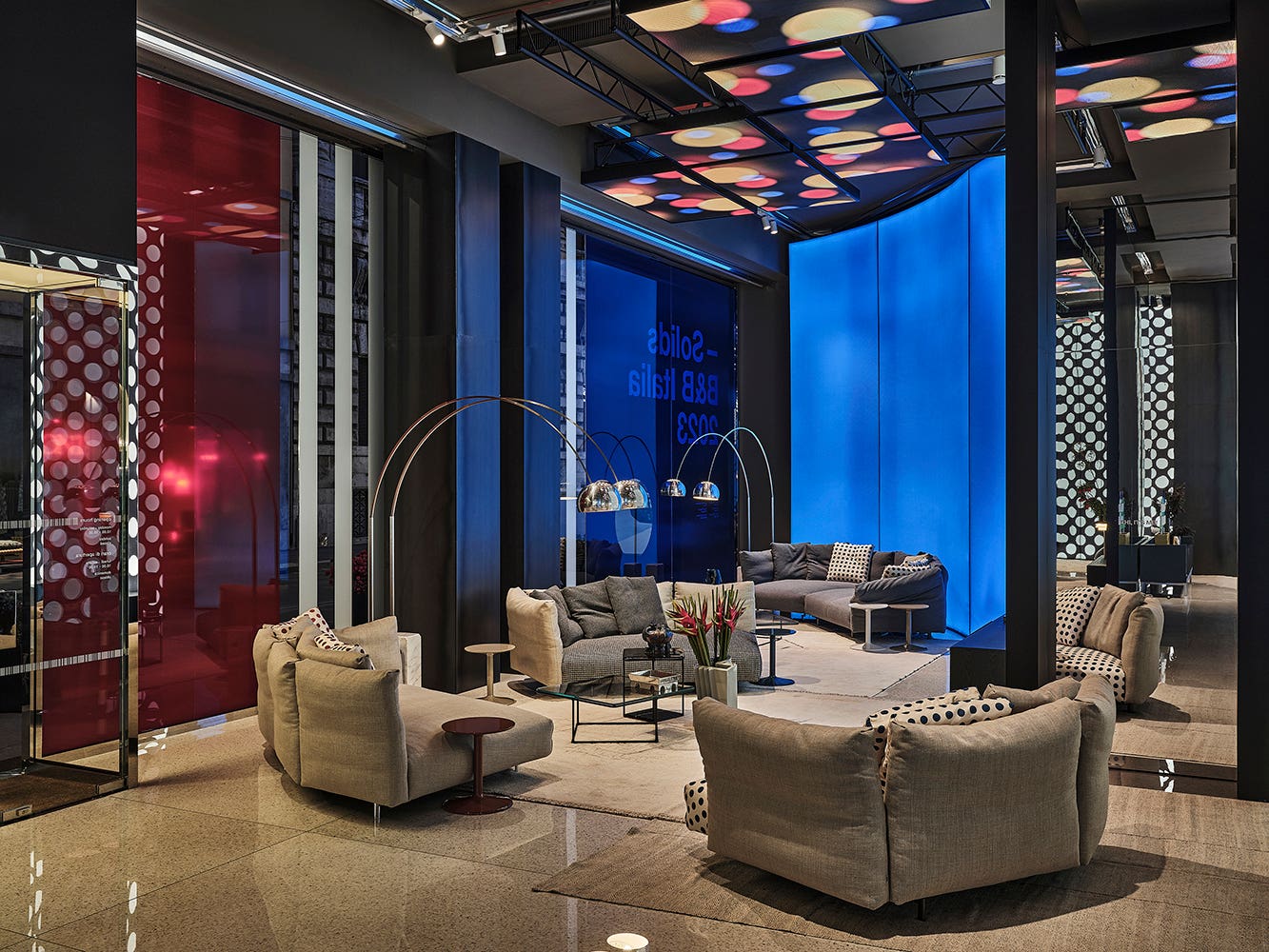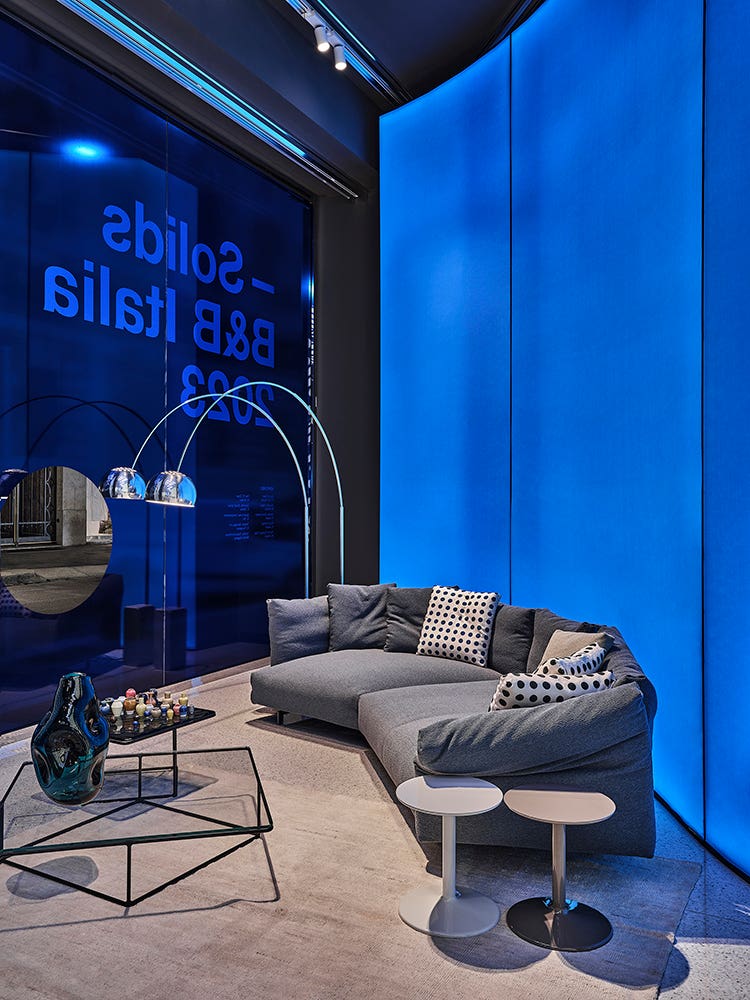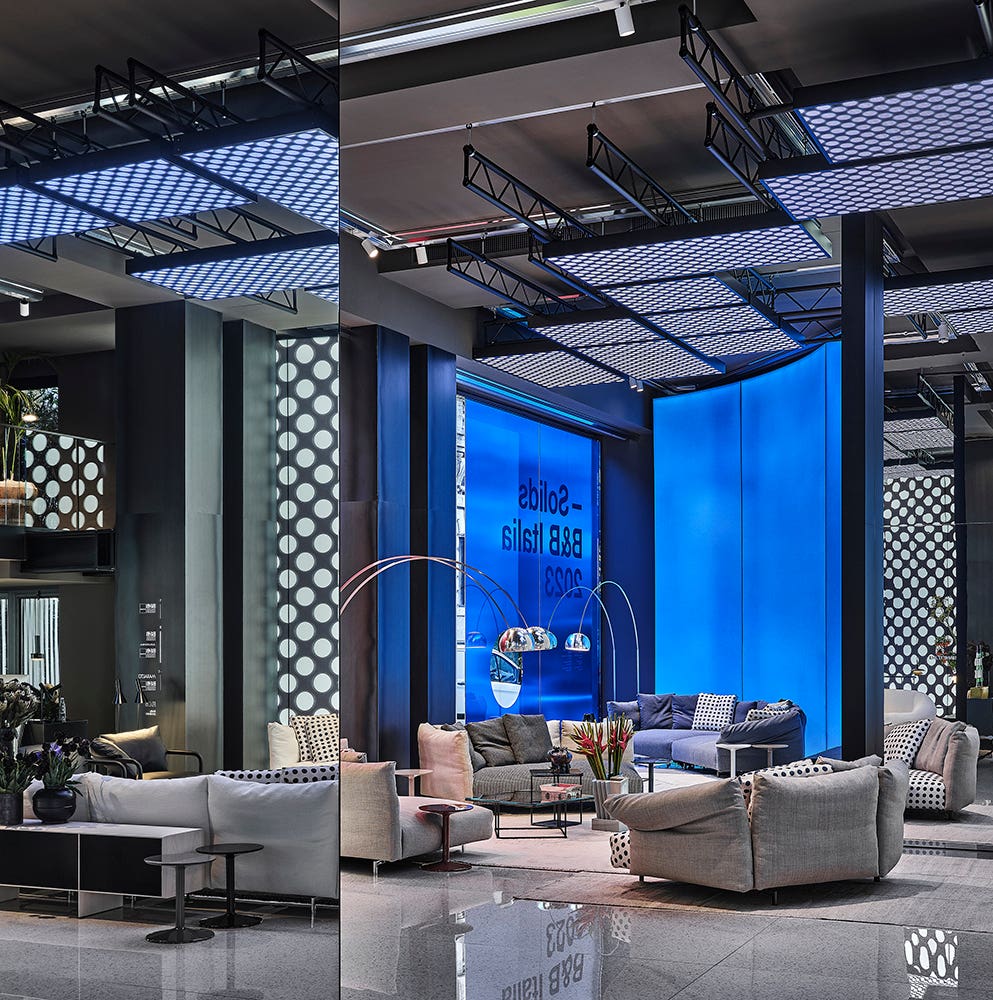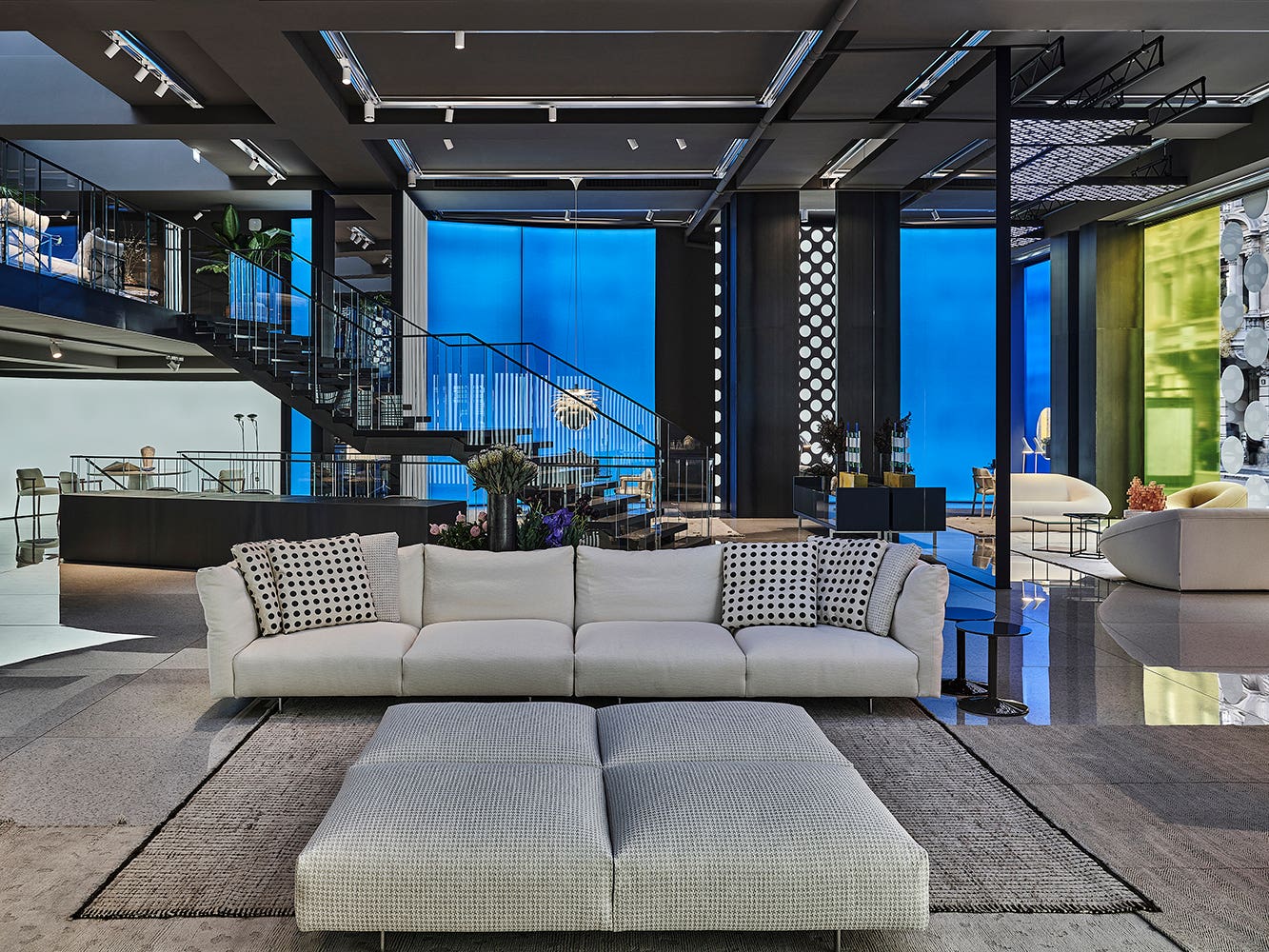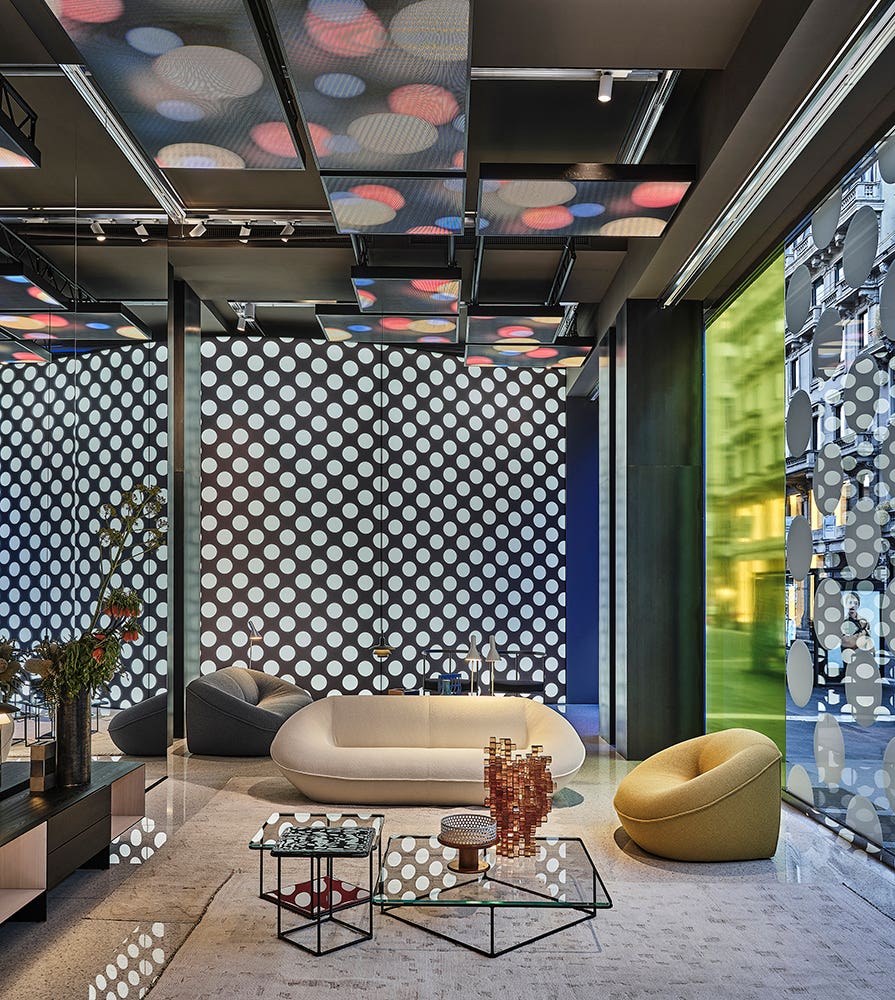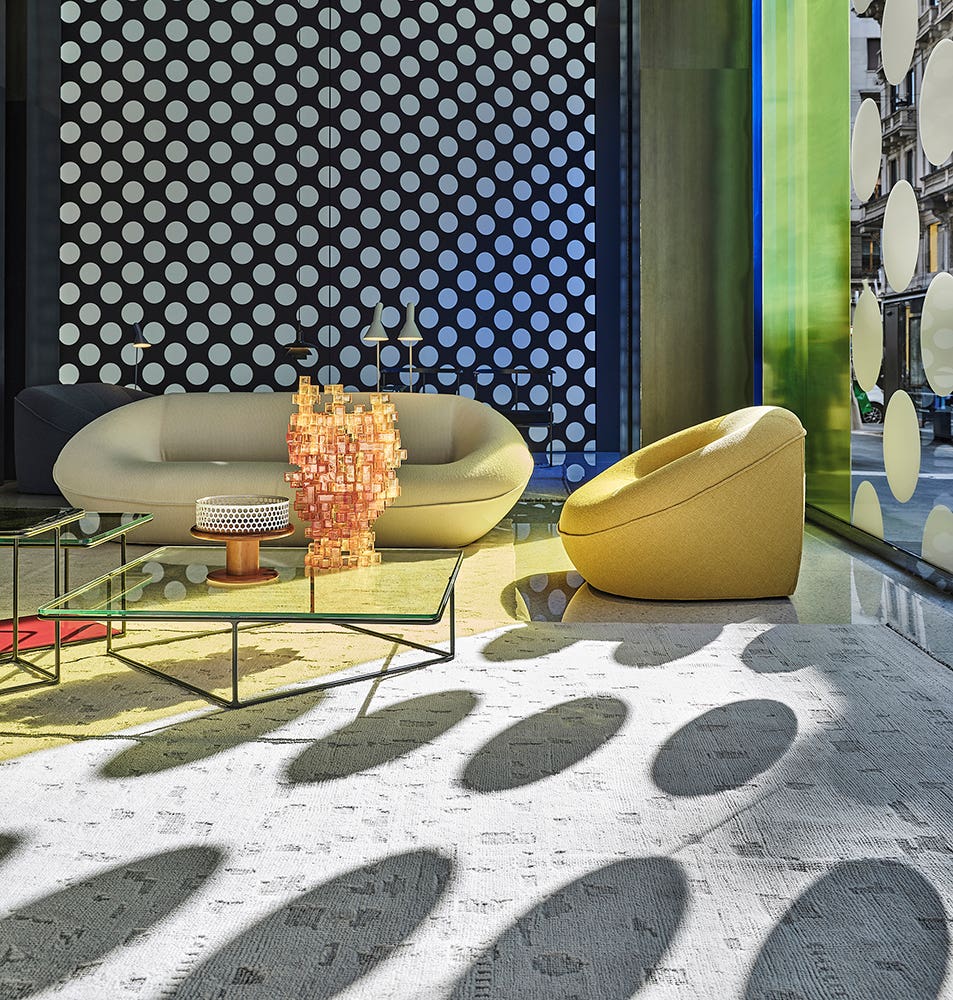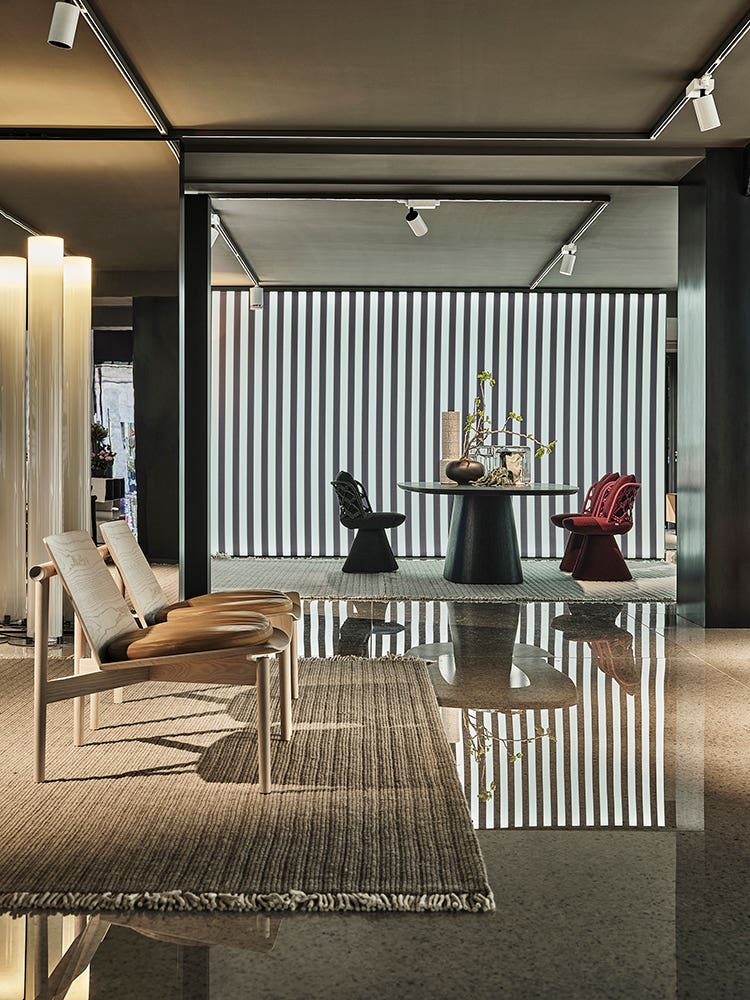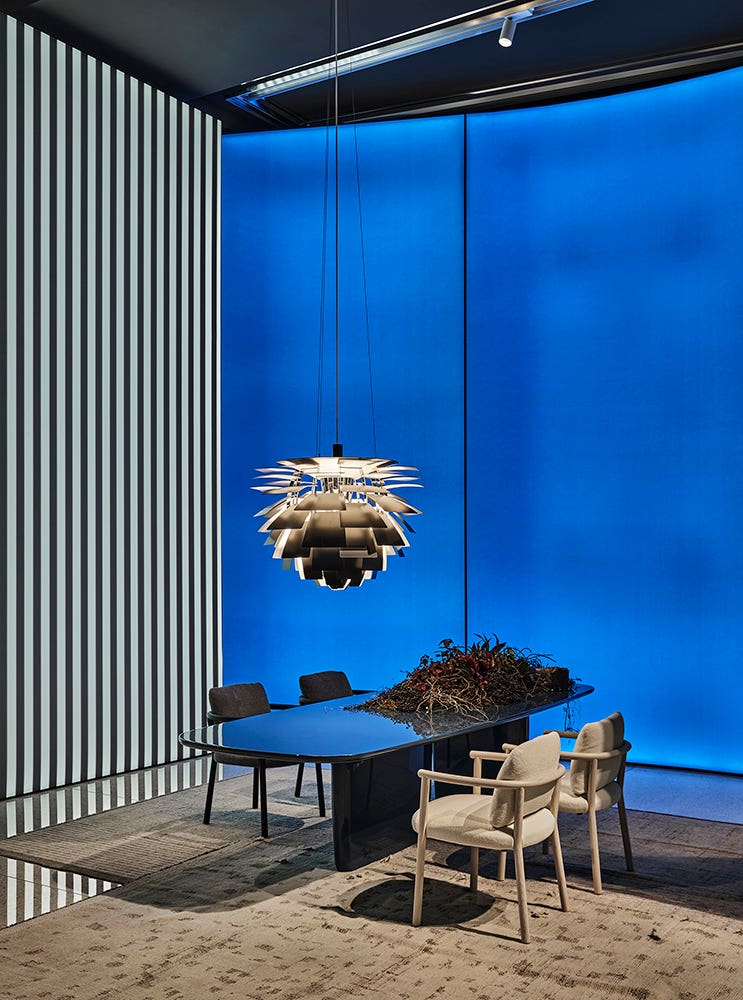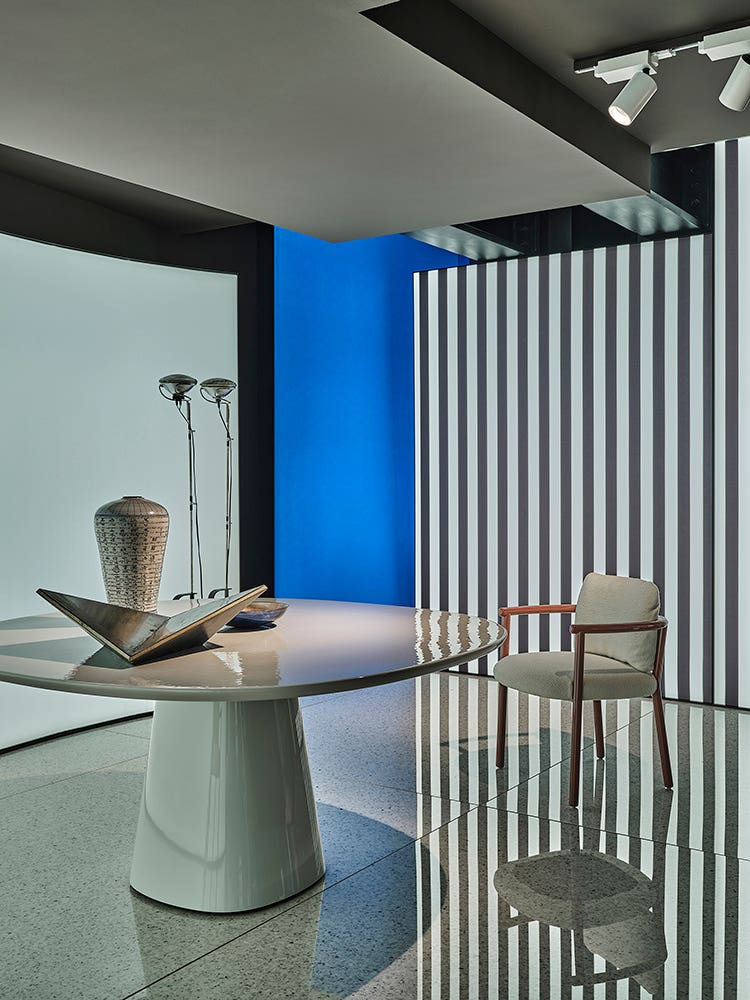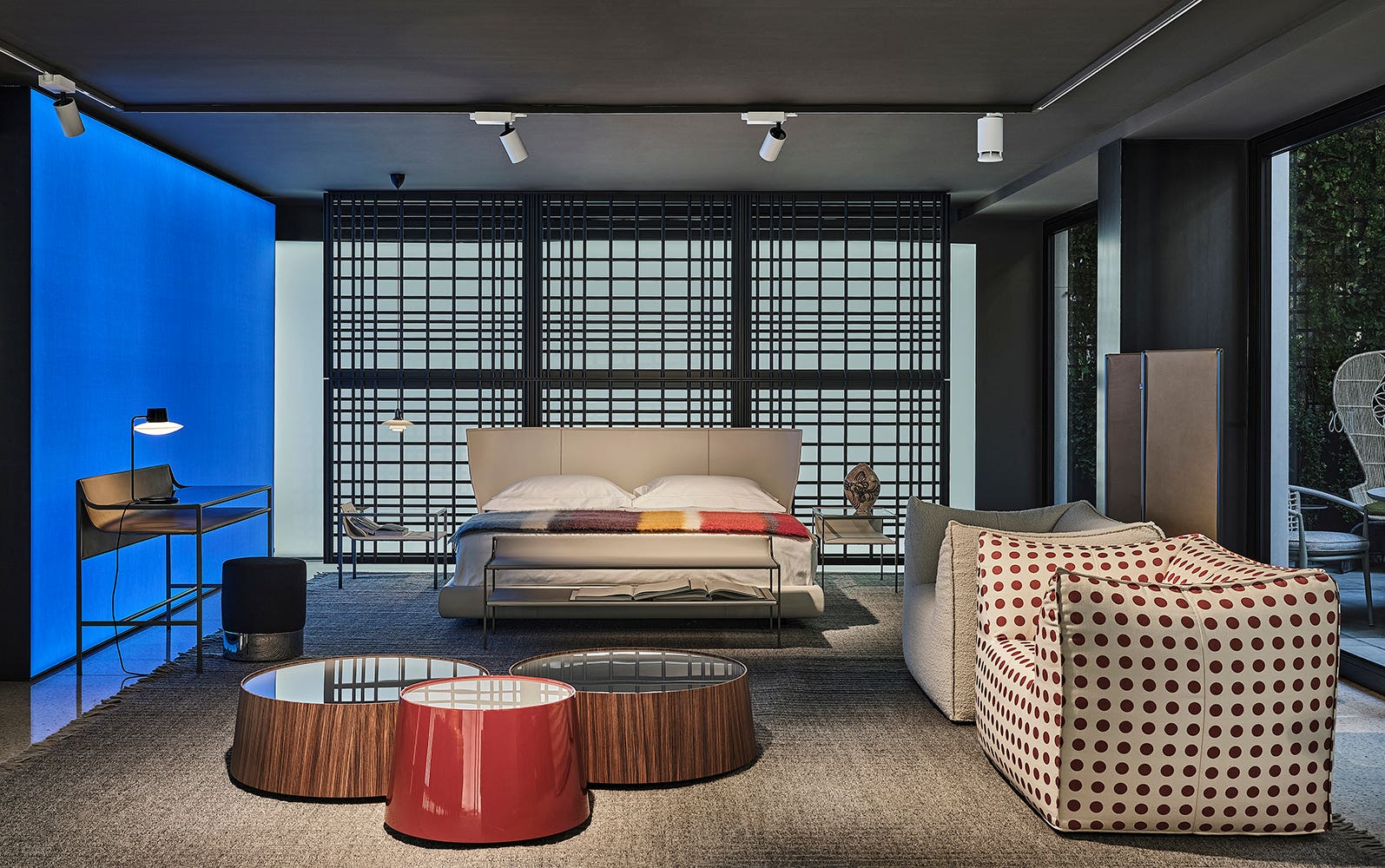 On the Milano Design Week, an unprecedented setting made of essential graphics and primary colors reveals B&B Italia's 2023 Collection.
An unprecedented setting reveals B&B Italia's 2023 Collection which is enriched with new indoor and outdoor proposals signed by international architects and designers.
Essential graphics and primary colors are transformed into three-dimensional geometric solids that define the space of the store. The image is outlined by precise strokes and strong colors, puzzles of vertical and horizontal elements, backlit or mirrored volumes in a sensorial and unexpected presentation for the new 2023 products.
"We wanted to respect the creative DNA of B&B Italia and its multiple languages, a tribute to the ability to keep paradoxes under control. B&B Italia is recognized for its great classics but at the same time has always been able to surprise. This year we wanted to be as surprising as possible." Piero Lissoni, B&B Italia's Artistic Director
Thanks to Dresswall - The Origin of Possibilities.
Opening days/hours
Tue 18th April 10:00am – 5:00pm I Wed 19th April 10:00am - 9:00pm I Thu 20th April 10:00am - 10:00pm I
Fri 21st April 10:00am - 9:00pm I Sat 22nd April 10:00am - 9:00pm I Sun 23rd April 10:00am - 6:00pm
Press Preview Mon 17th April 9:30am -2:30pm