Reopening of the showroom in Novedrate
news 21 Apr 2022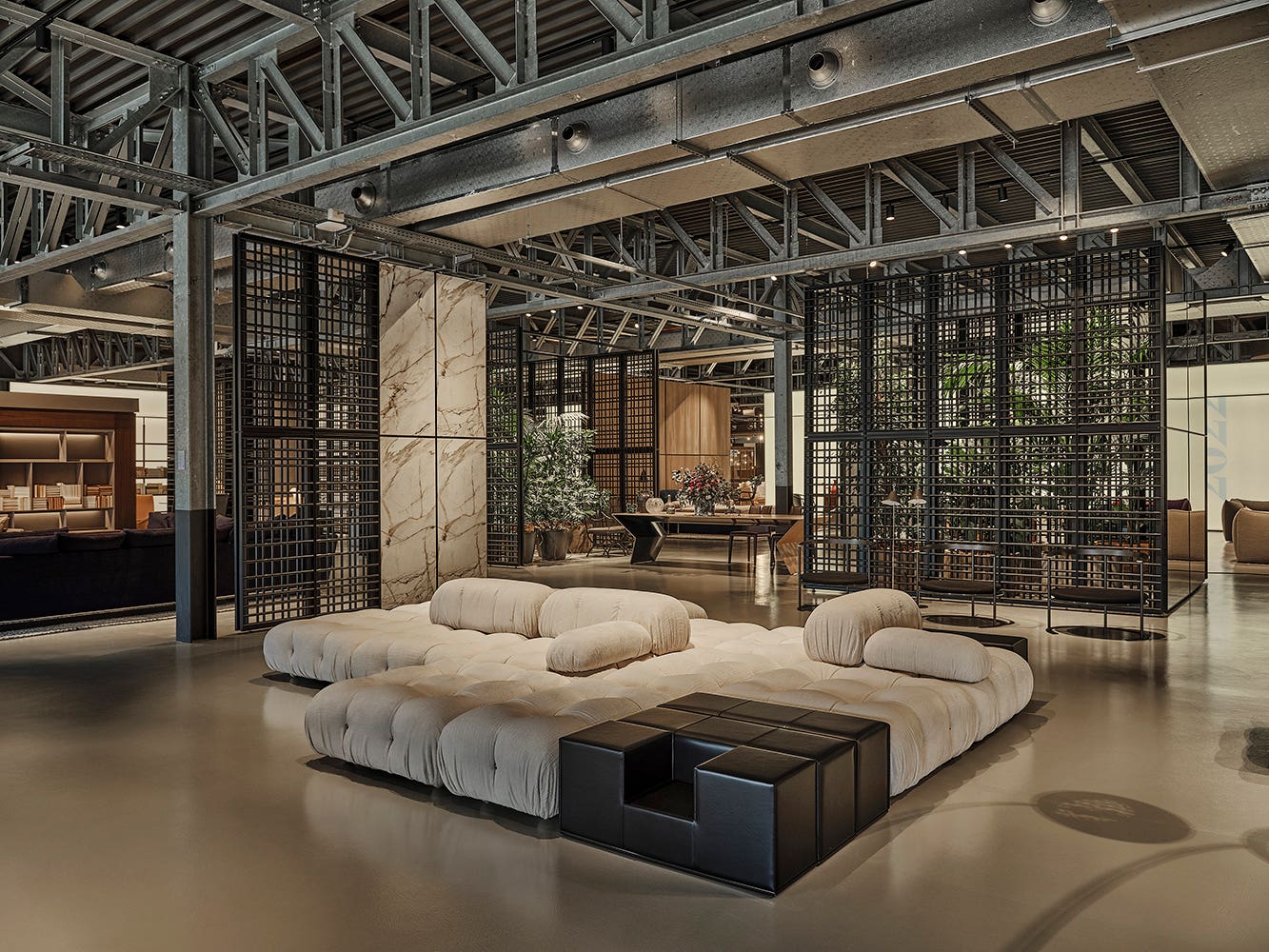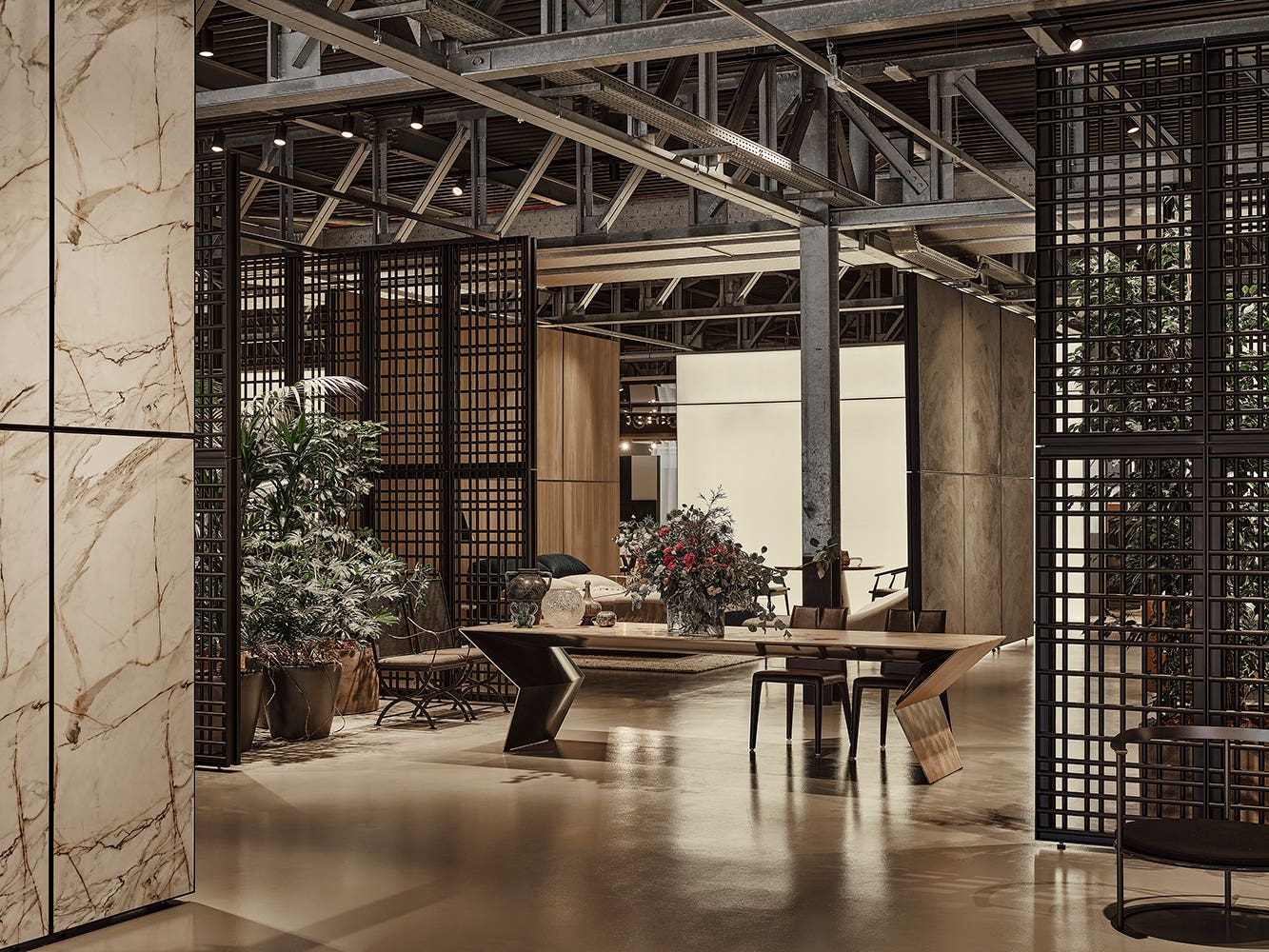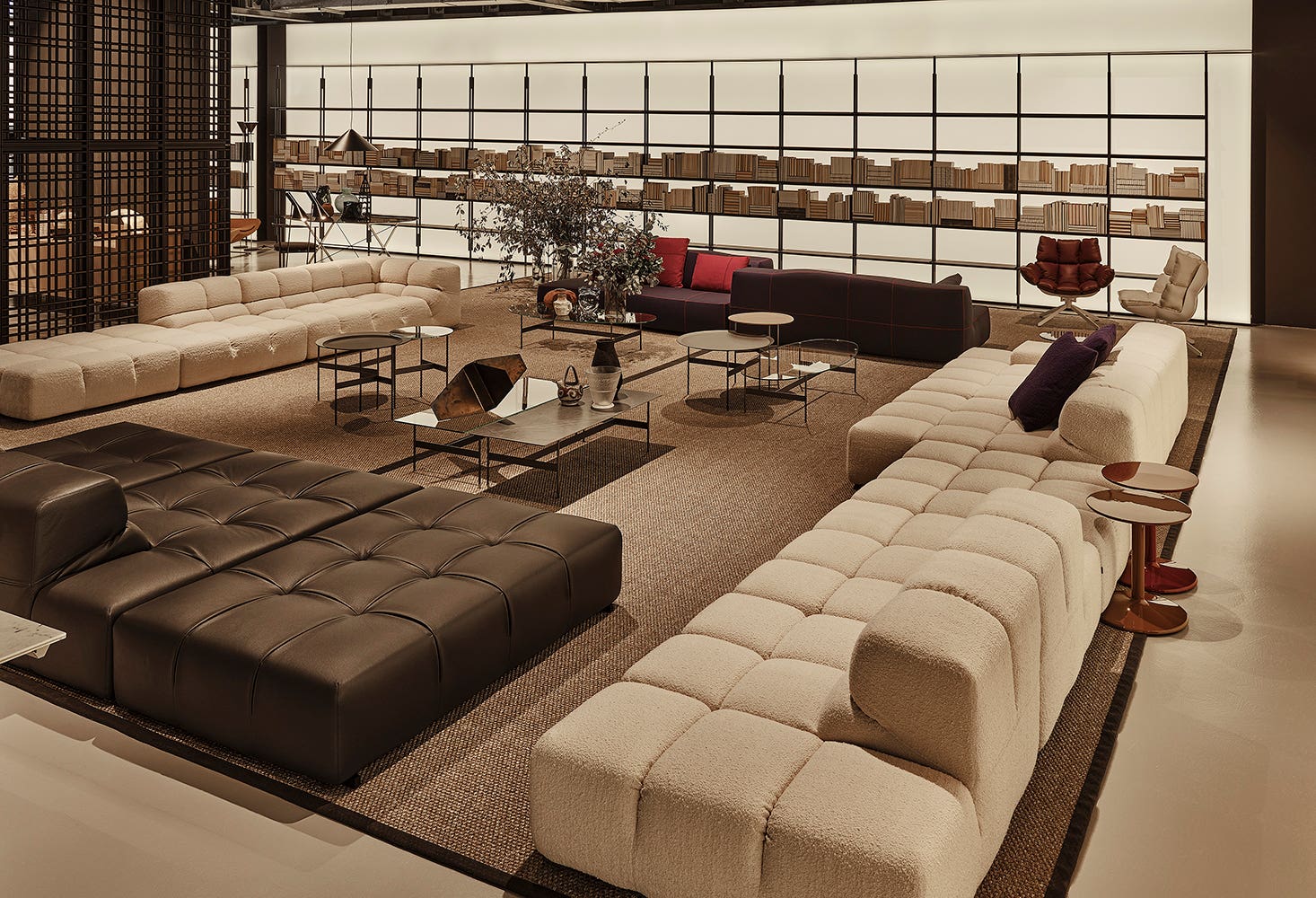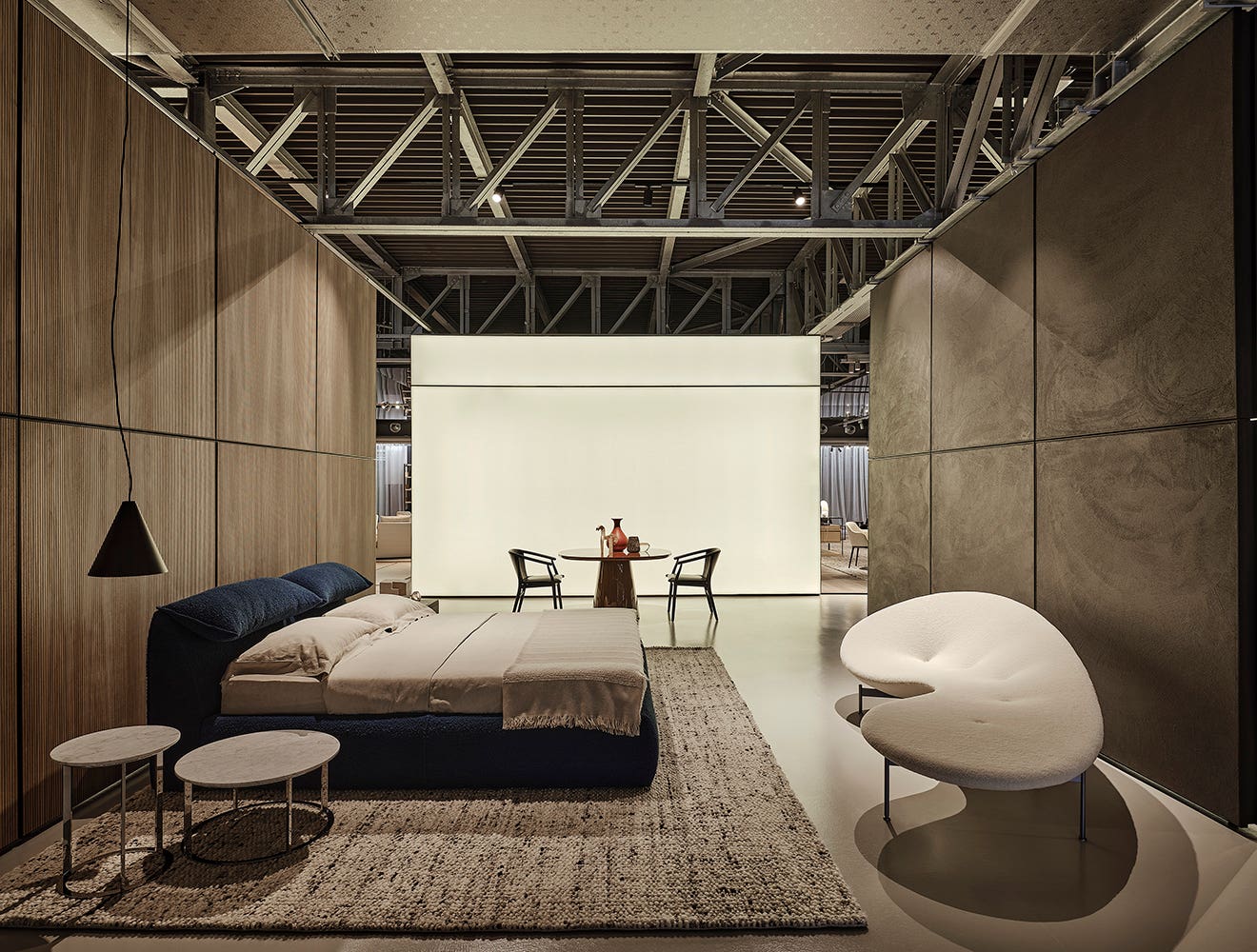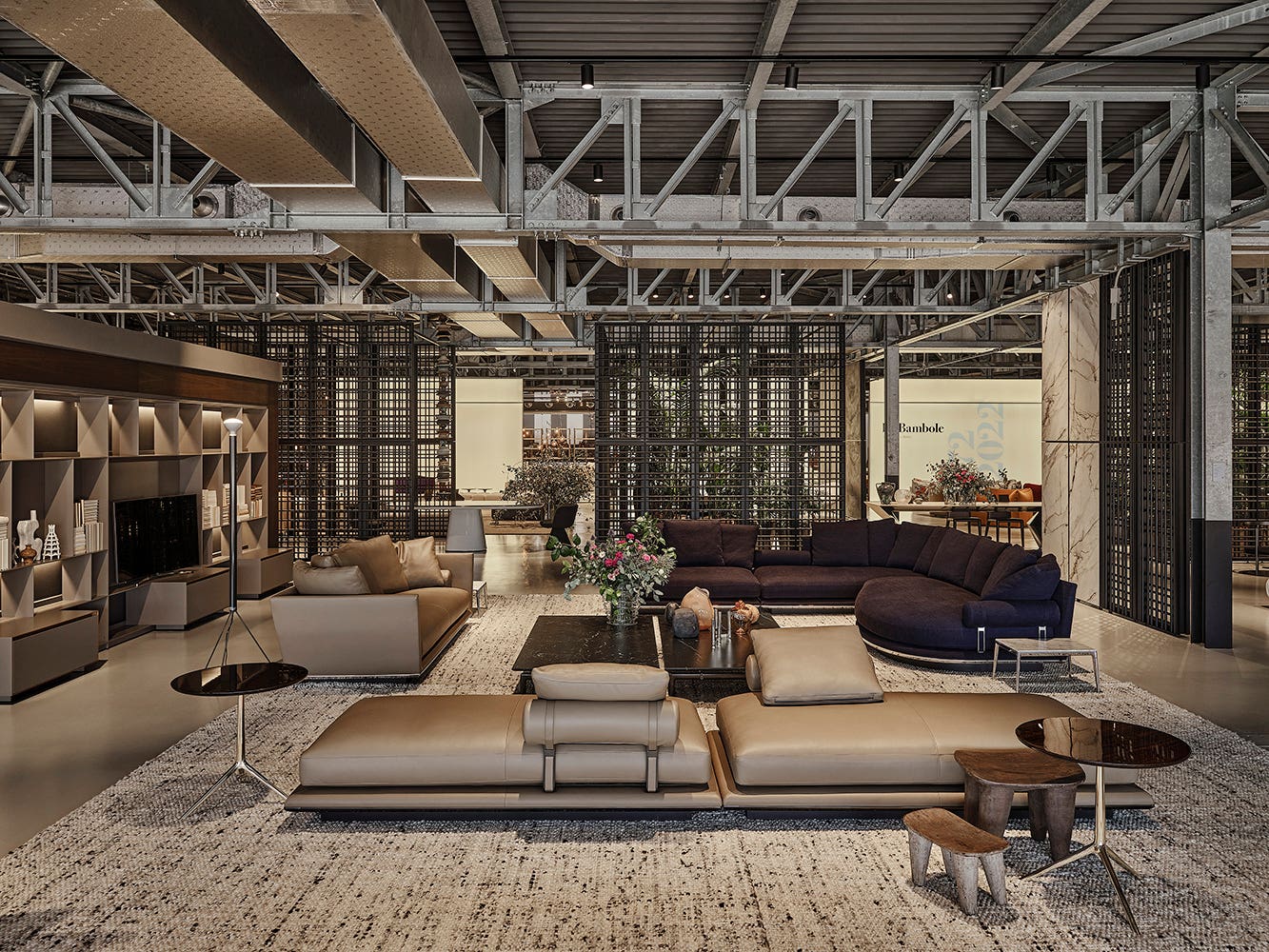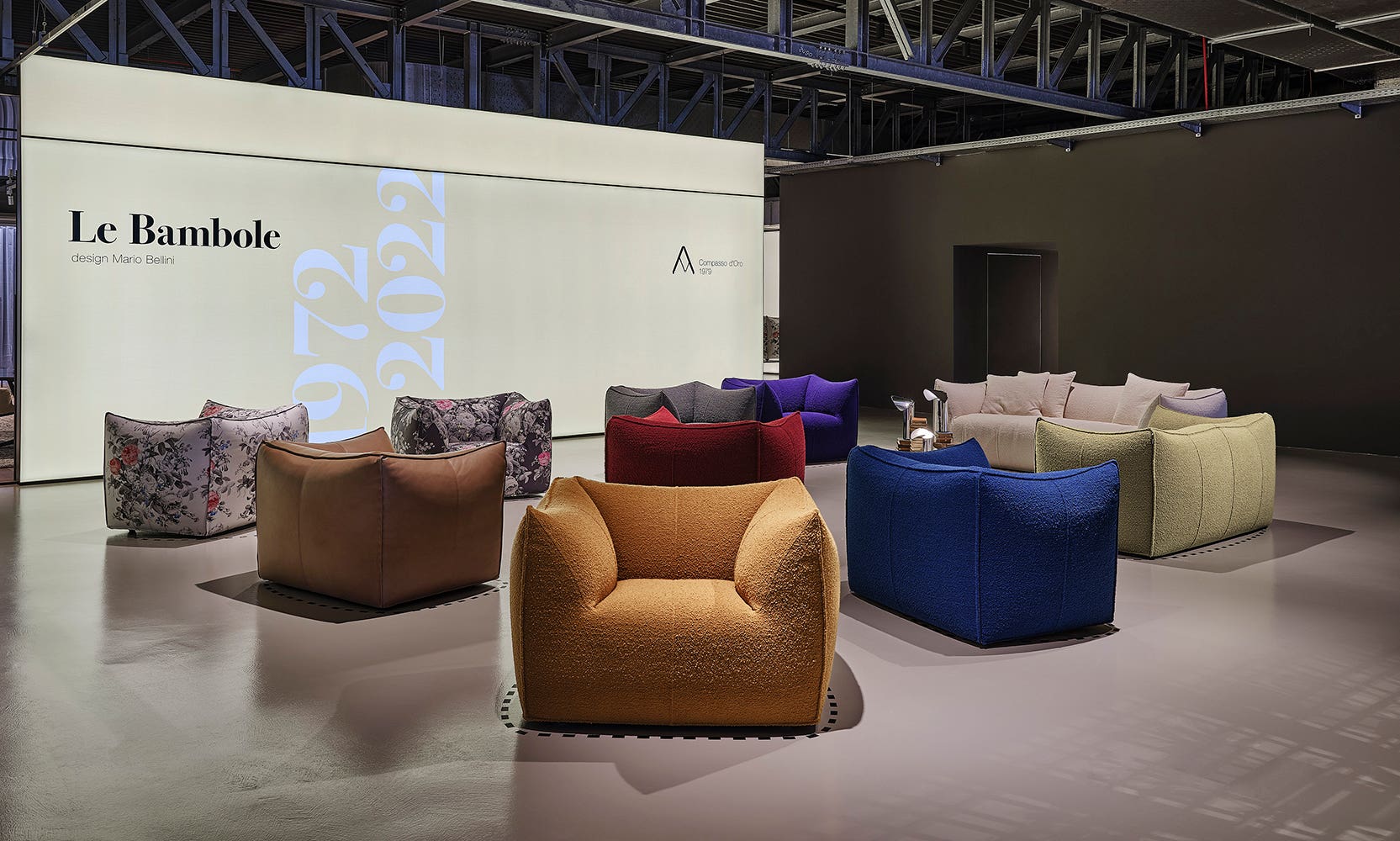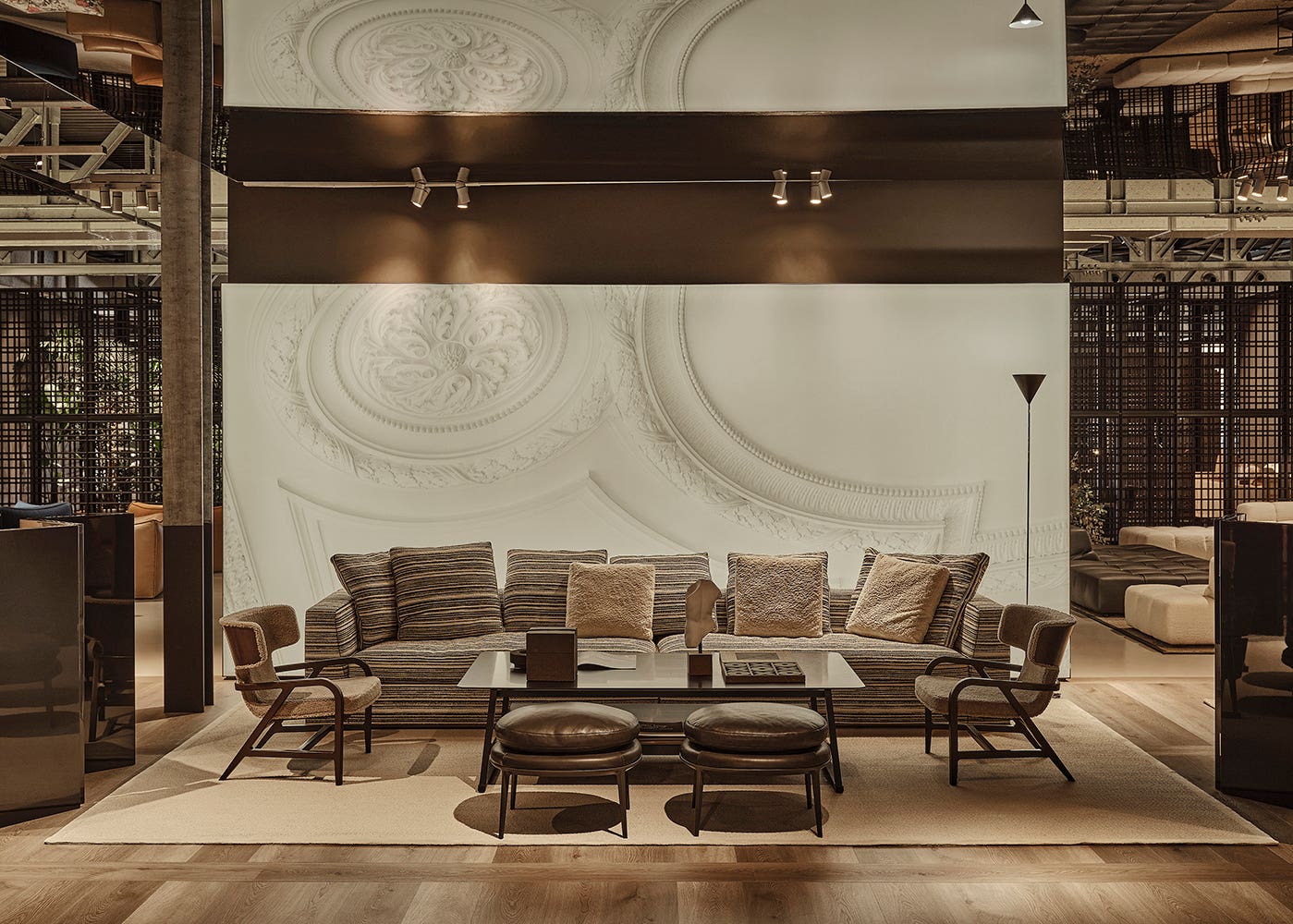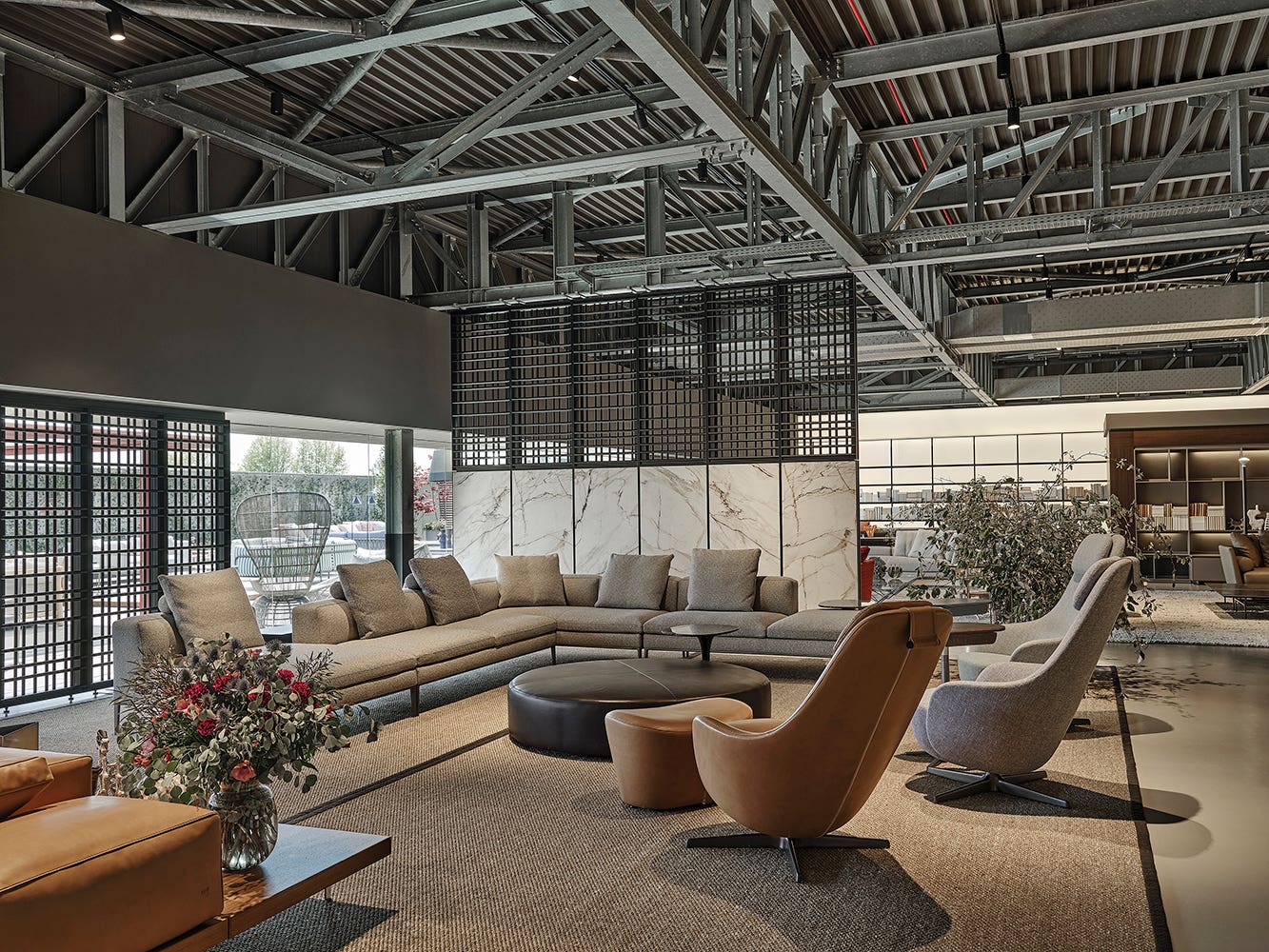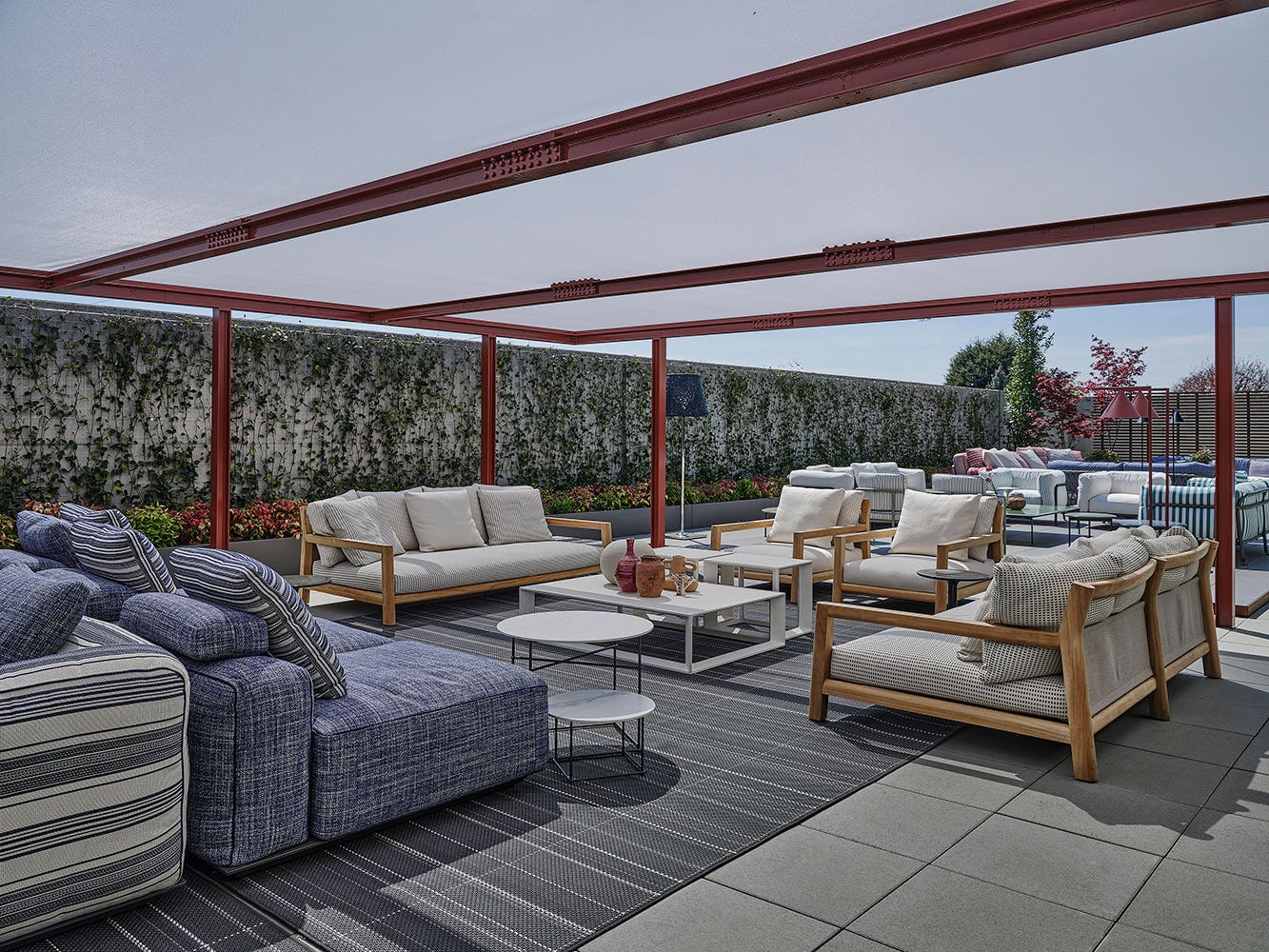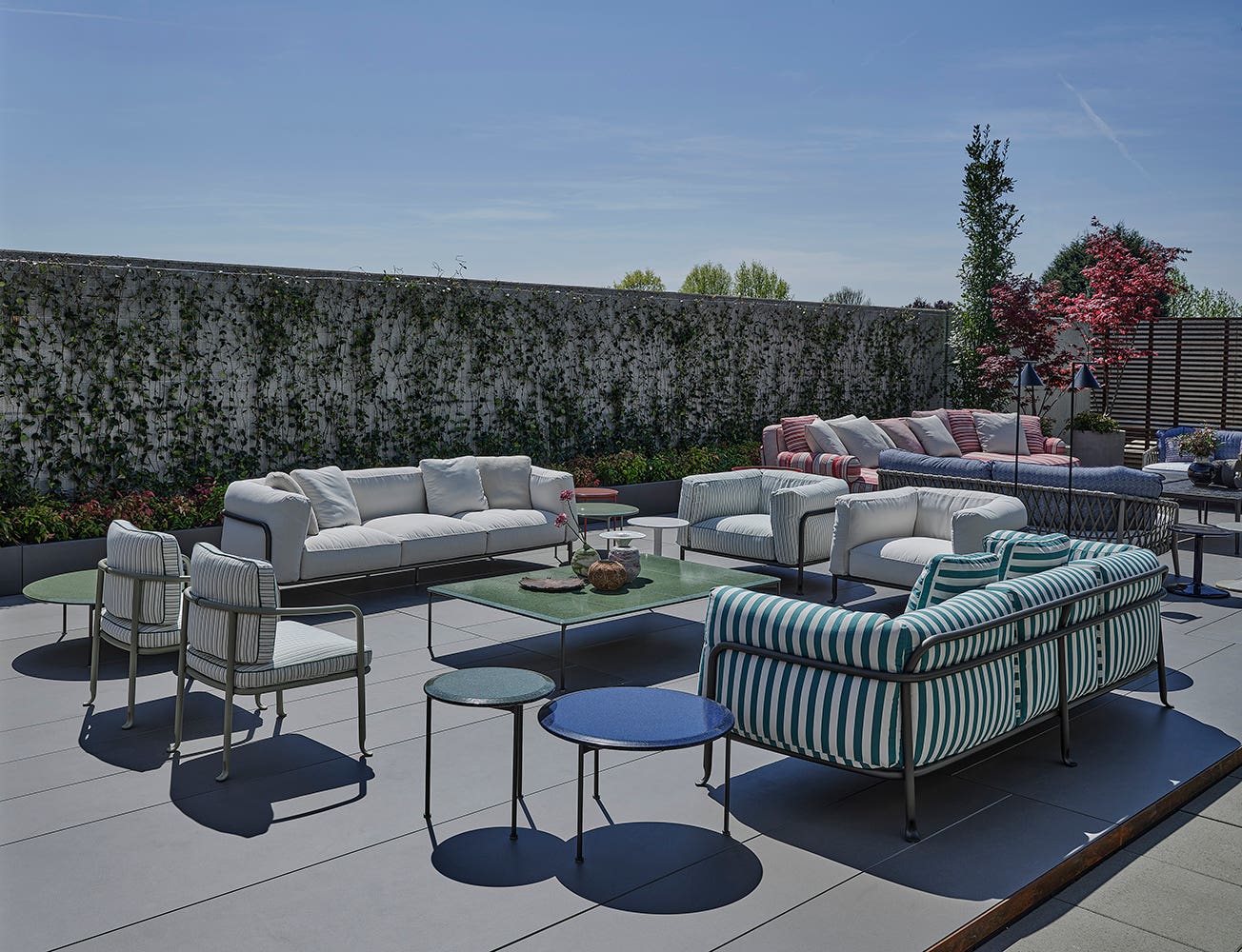 B&B Italia reopens the doors of the showroom at the historic headquarters in Novedrate.
April 2022 - B&B Italia has recently reopened the doors of the showroom at the historic headquarters in Novedrate. The 1,700 sq mt space is showing the most recent collections of B&B Italia, Maxalto and Azucena, while the terrace (350 sq mt) hosts the variety of the B&B Italia Outdoor collection.
"I designed the space as a huge theater where the products alternate on the stage, I expanded the surfaces and worked with light to give an effect of uniqueness, of dream. Then I used the gardens as a glue between the internal and external spaces". Piero Lissoni
The project designed by the Milanese Studio Lissoni & Partners starts from the idea of ​​highlighting the industrial soul of the place by emphasizing its architectural structure and designing the showroom inside as a huge theatrical space. The rooms expand and new colors have been chosen (a palette of grays). The floor is made of concrete to easily coexist with other materials and objects (fabrics, carpets, etc.). The goal consists of quickly changing the products and always propose new settings. Light is a fundamental element of the project: a selection of furnishing lamps was chosen to create, together with the products of the collection, environments with domestic warmth. At the same time, the space is surrounded by backlit walls to give a surprising effect. Finally, gardens and plants create a perfect dialogue between interiors and exteriors seamlessly.
On the occasion of the showroom opening, B&B Italia reveals Le Bambole by Mario Bellini in a radically renewed version. Fifty years after their initial creation, these icons of Italian style evolve and become more contemporary thanks to new design choices that make them even more comfortable and increasingly sustainable. The new range sees confirmations and new elements, for a collection that restarts from the basic elements: the Bambola armchair, the Bibambola two-seater sofa, the Bamboletto double bed. In addition, the three-seater sofa has been updated to meet today's needs, with a deeper seat that has earned it the name Granbambola.
Photography Matteo Imbriani