Pablo Outdoor by Vincent Van Duysen
news 27 Jan 2022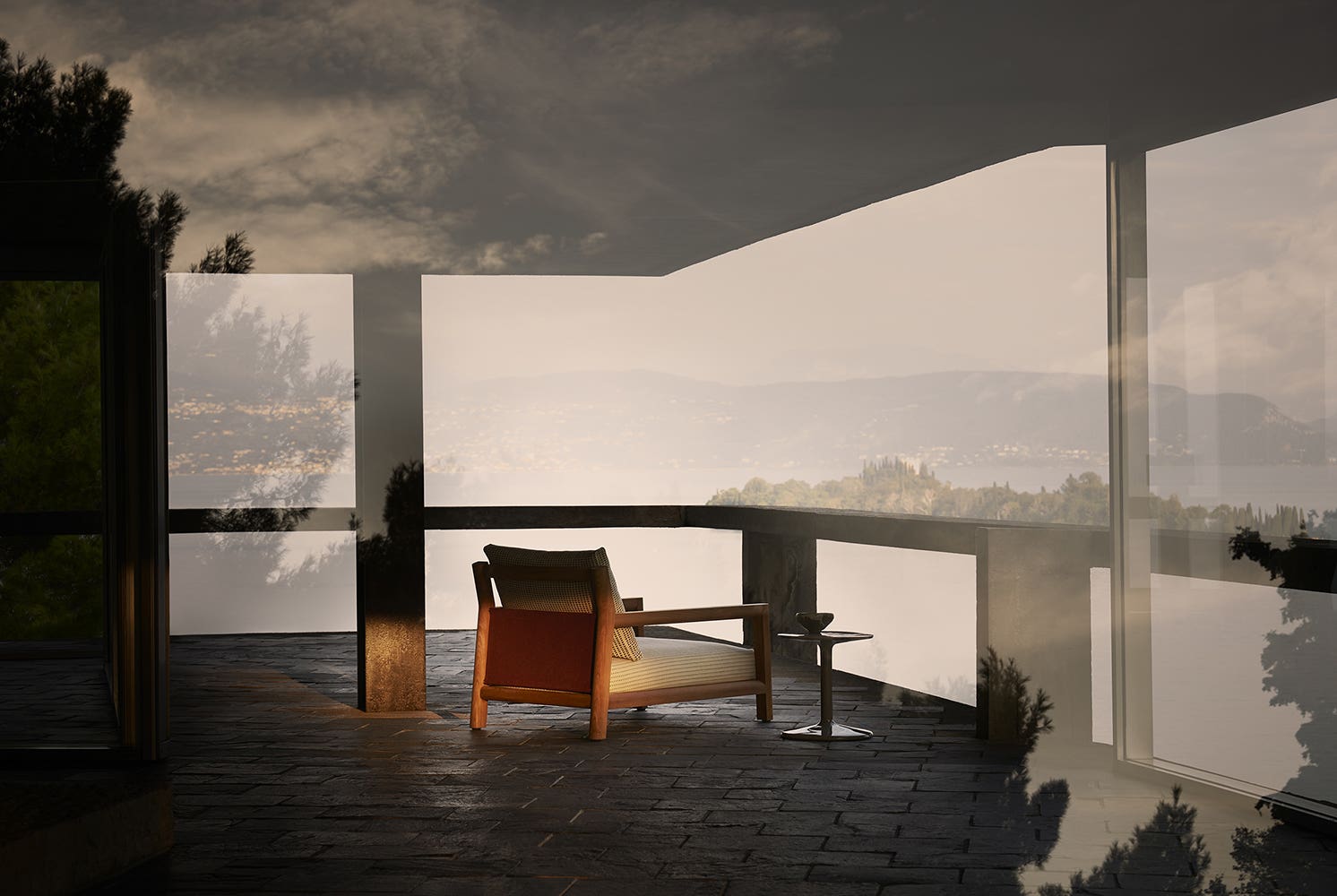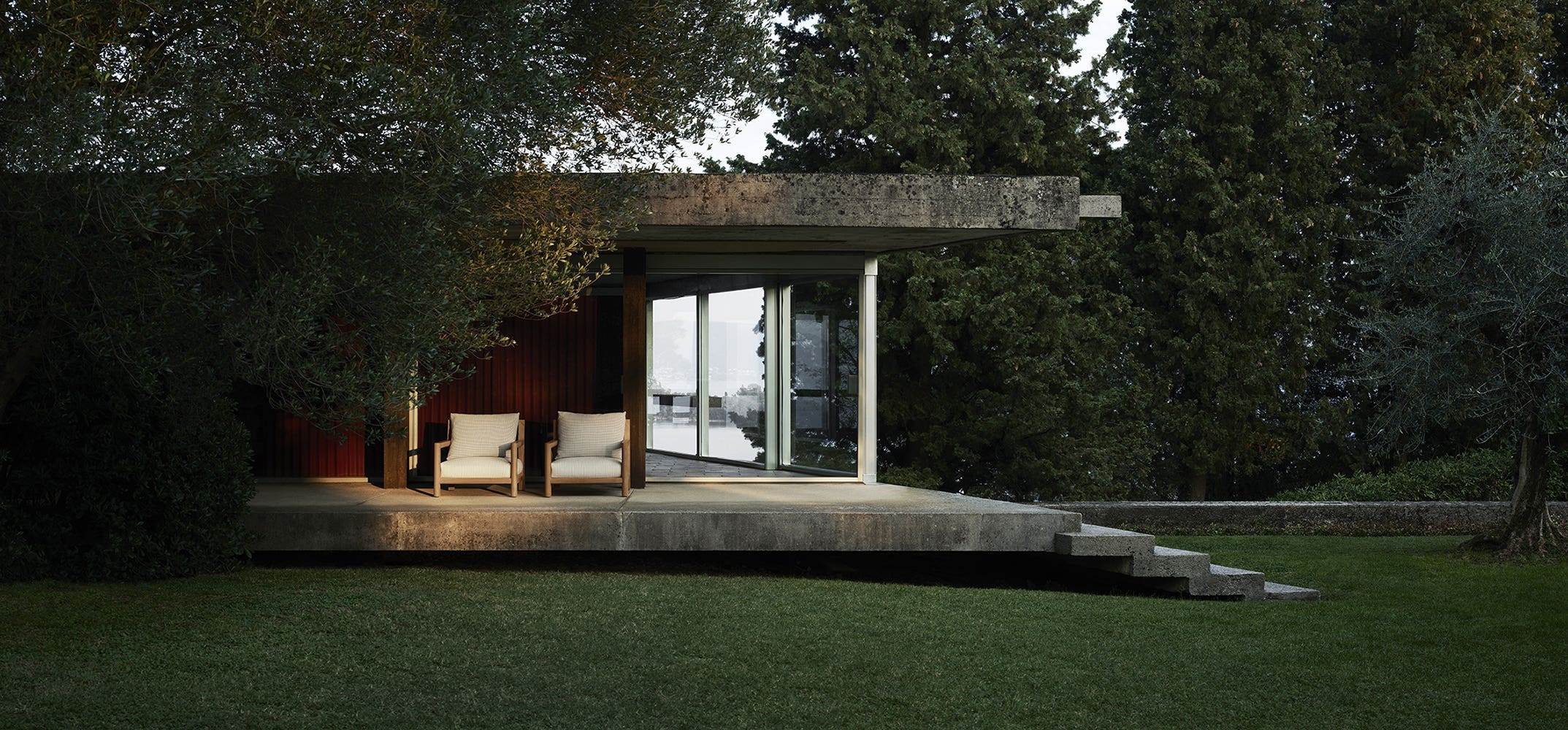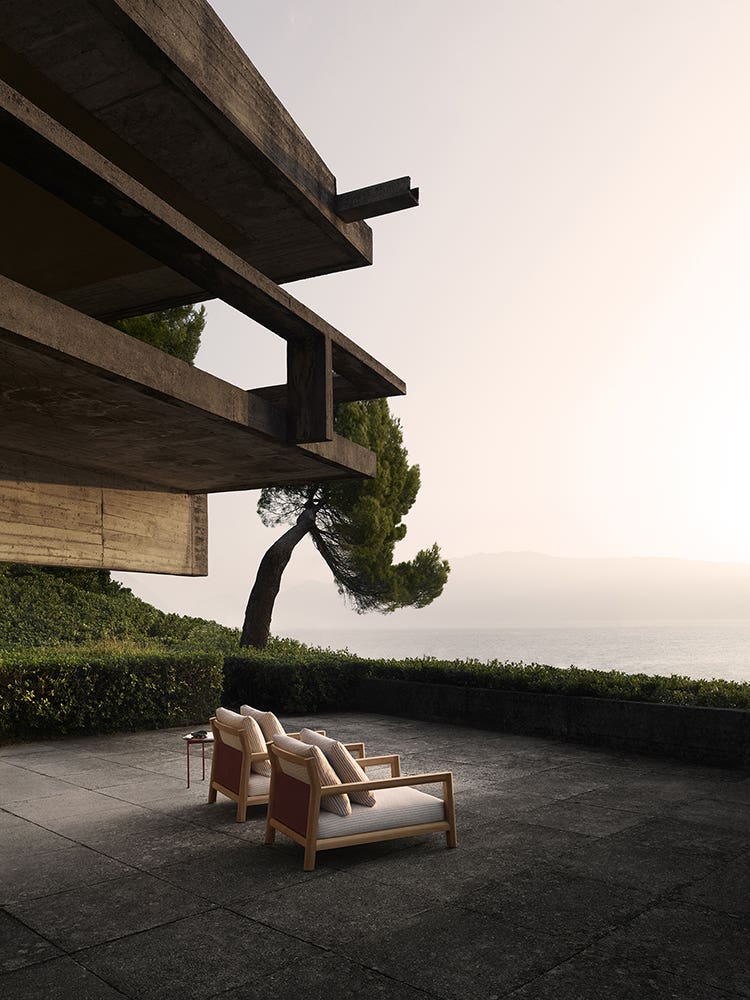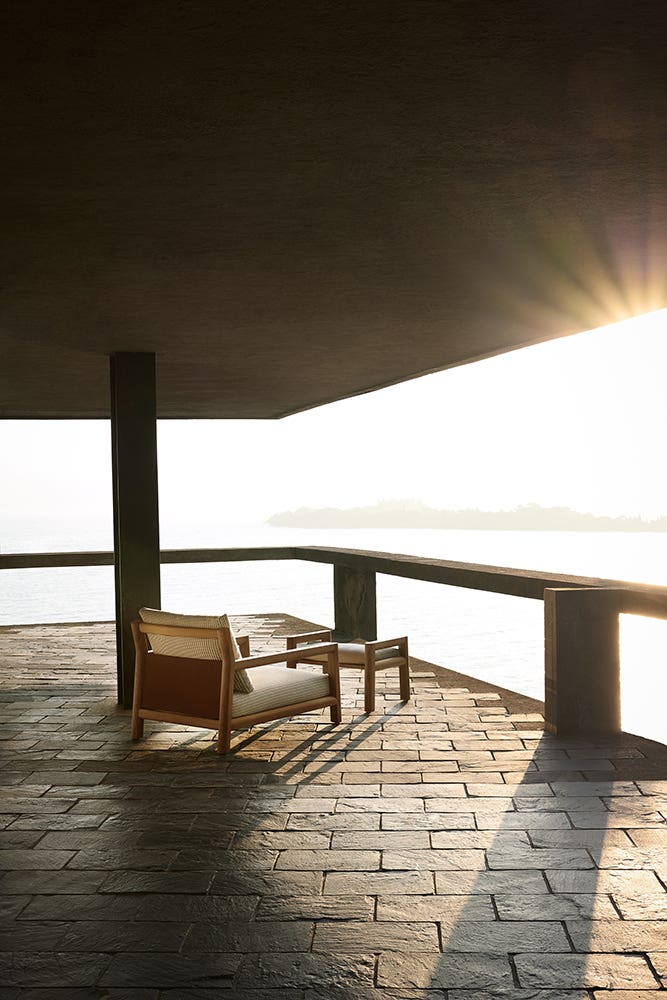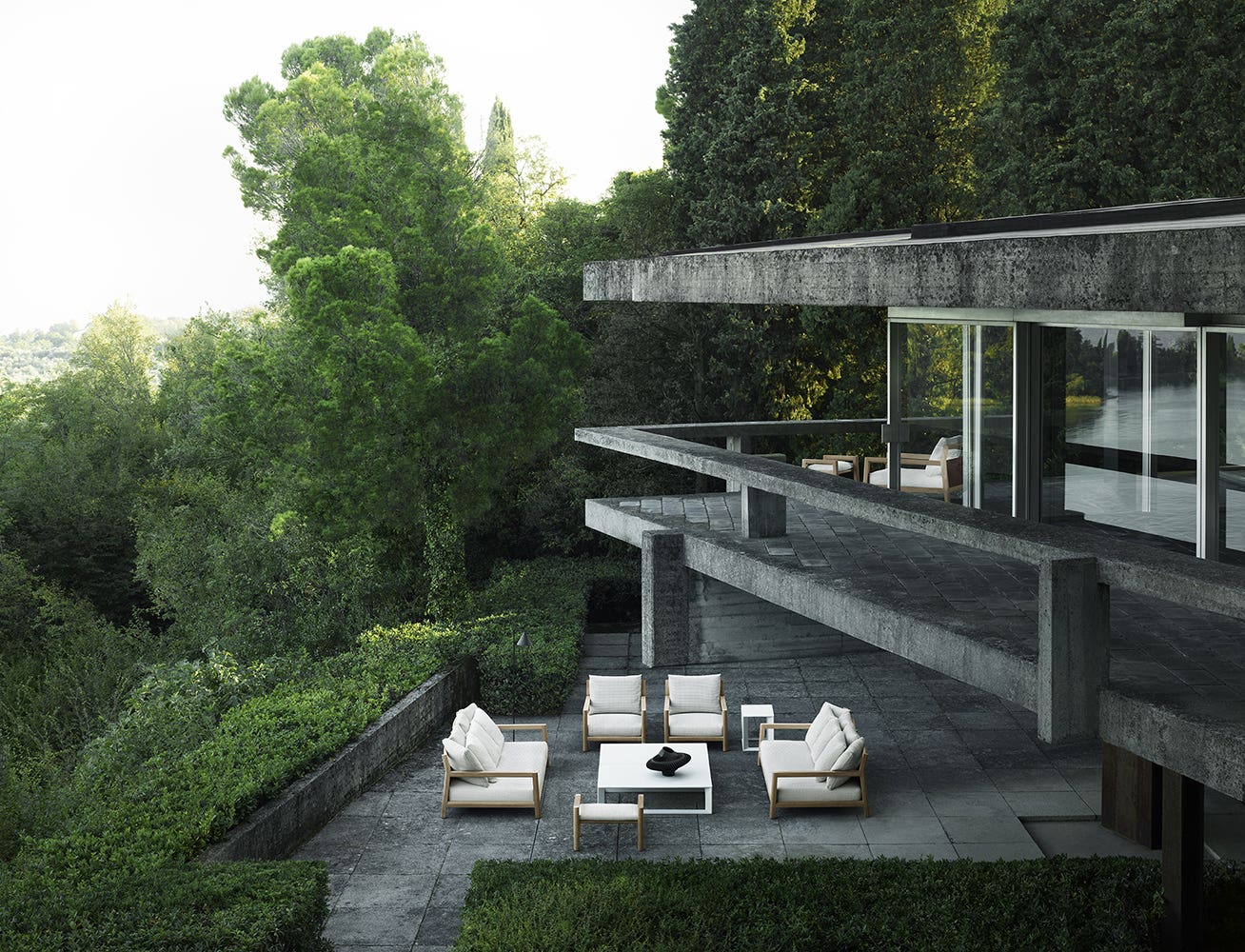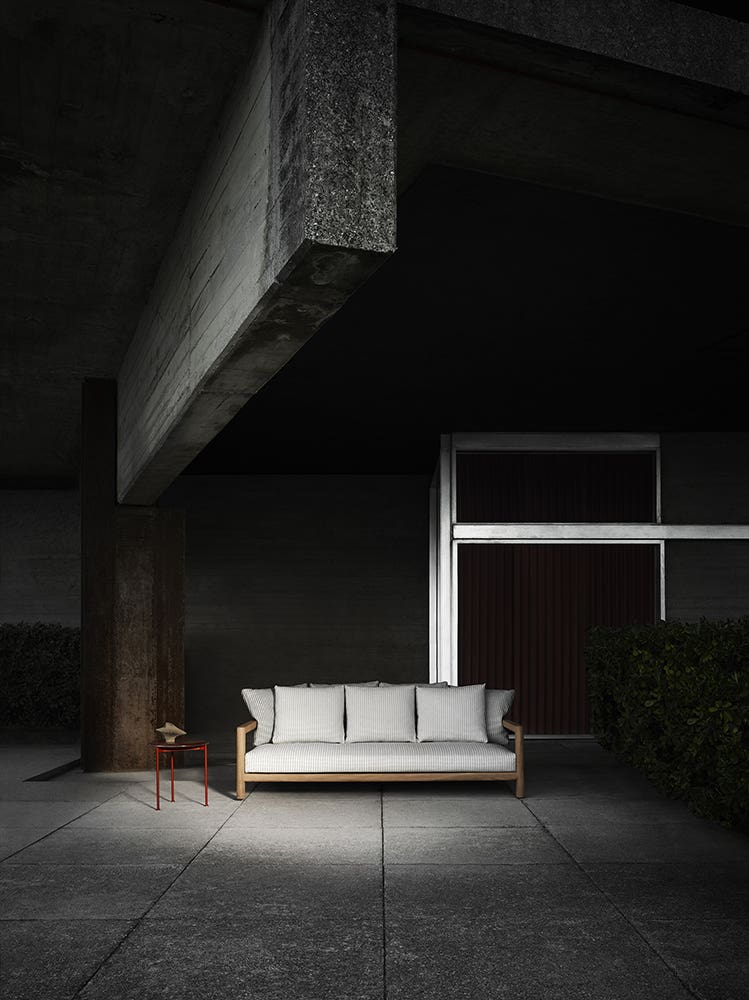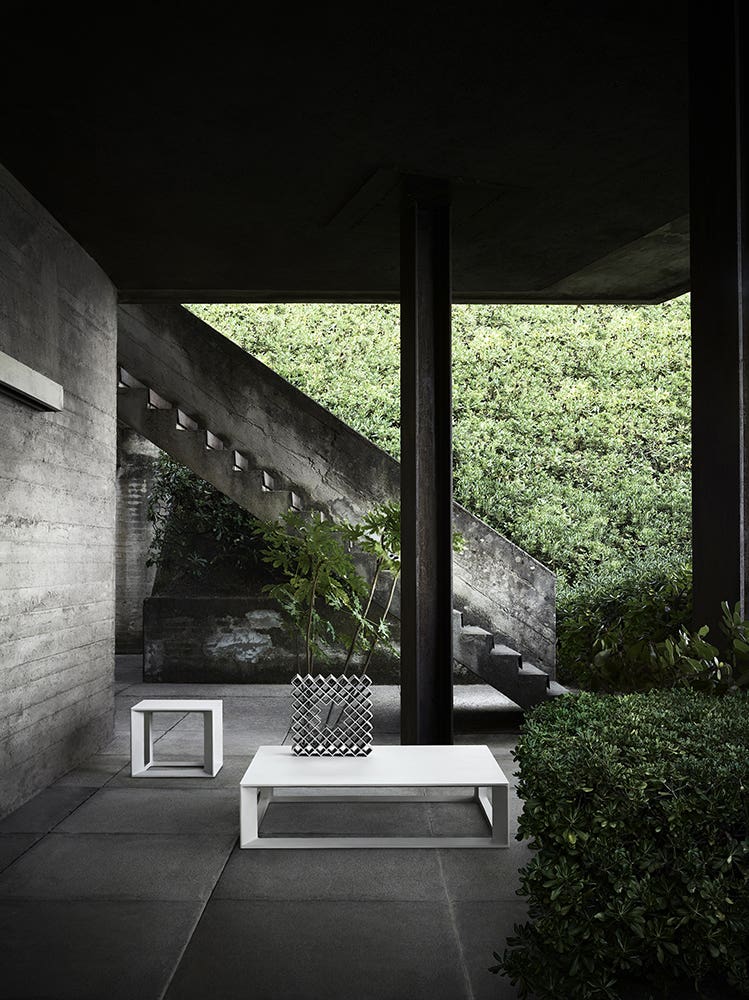 Decisive design and innovative proportions are the main features of the new Pablo Outdoor collection that includes an armchair in two depths, sofa, and footrest.
The Pablo Outdoor is the first outdoor collection designed by Vincent Van Duysen for B&B Italia. It is a complete collection which includes an armchair in two depths, sofa, and footrest and it is made of teak wood, the ideal material for outdoors.
The geometry of the supporting frame presents a sophisticated balance of straight and curved lines, but this is not just an aesthetic choice. Both the uninterrupted surface of the frame and the rear fabric panels anchored to rods that can be removed easily are technical solutions aimed at simplifying care for the wood and maintenance of the textile parts.
The continuity of the form and quality of the wood make Pablo Outdoor particularly pleasant to the touch. Comfort and softness are found in the sofa and armchairs. The deep seat and back are enhanced with generously upholstered cushions that can be arranged freely, creating an ample area perfect for isolating yourself or sharing moments of conviviality.
The decisive yet soft lines of Pablo Outdoor seats are perfectly balanced in the small cement outdoor tables. Linear, solid, and highly geometric shapes represent the heart of these architectural objects with a certain effect. To provide multiple solutions, the small Pablo Outdoor tables come in two sizes and two colours.
Pablo Outdoor is also enhanced by the new proposal of the textiles collection. Softness and consistency find an ideal balance in interlacing with a pleasant, three-dimensional texture, where the play of contrasting colours creates an original visual dimension.
Photography Tommaso Sartori
"My first collection for B&B Italia's outdoor line develops the Pablo armchair features and adds layers of softness, and the tables are a link to my architectural world "_ Vincent Van Duysen