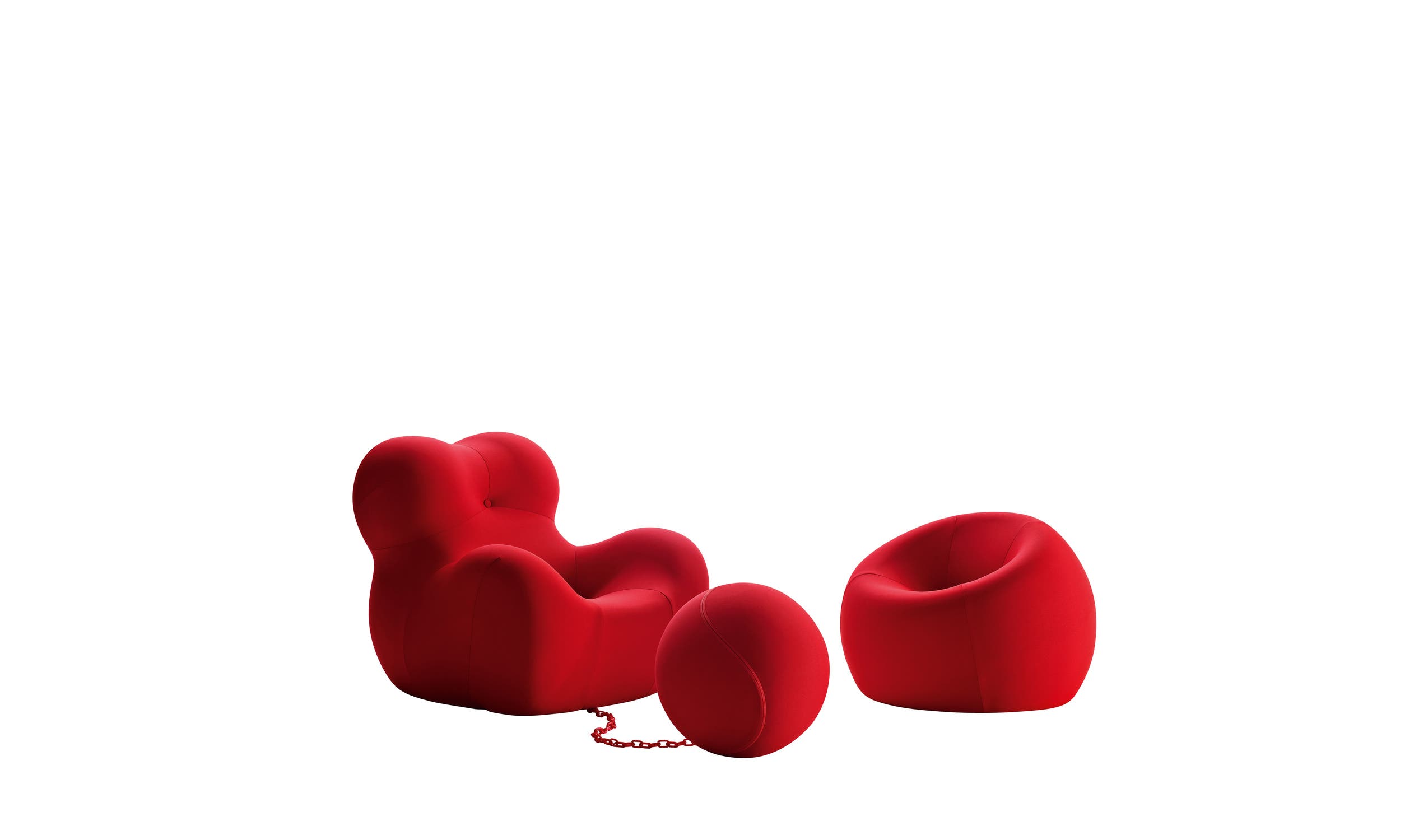 Up Junior
Gaetano Pesce
2014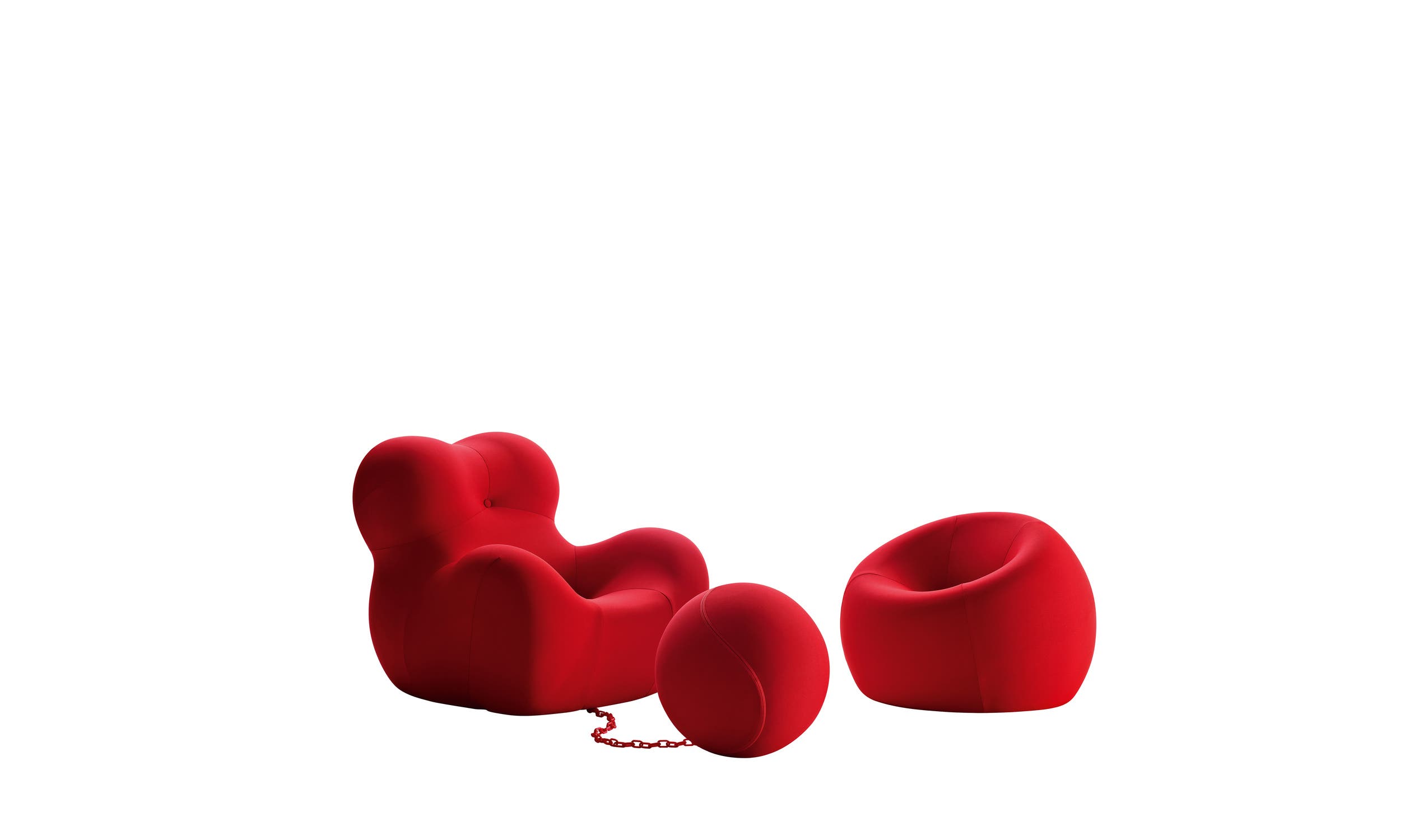 Description
The history of design in miniature: UP Junior is a version for kids aged 3 and up of the UP5_6 armchair, an indisputable international icon of Italian design. UP Junior is a perfectly faithful replica of the original design, only smaller. Comfortable and playful, this designer seat features attractive shapes and lively textile covers in red and yellow, to furnish and enhance kids' areas and small city apartments.
SERIE UP designed in 1969 by Gaetano Pesce wins XXVII Compasso d'Oro ADI - Product Career Award 2022.
Back
Concept
A small piece of great design.
The indisputable icon of Italian design on the international scale, the UP5_6 armchair, was produced in a version for children from age 3 up: UPJ.
The Junior version of the chair for children is perfectly proportioned to be the same as the original but with reduced dimensions. It is an actual design armchair - comfortable and playful at the same time, with a captivating shape and lively colours, to furnish with taste and enhance children's rooms or the smaller spaces in tiny apartments.
Technical information
Upholstery
Bayfit® flexible cold shaped polyurethane foam
Bottom base
100% jute fabric, PVC trimming
Cover button
metallic base and fabric
Bottom base button
thick leather
Chain
plastic material
Cover
fabric in limited categories
Configurator
Discover all configuration, change shape and material.
View product from all prospective.
start configurating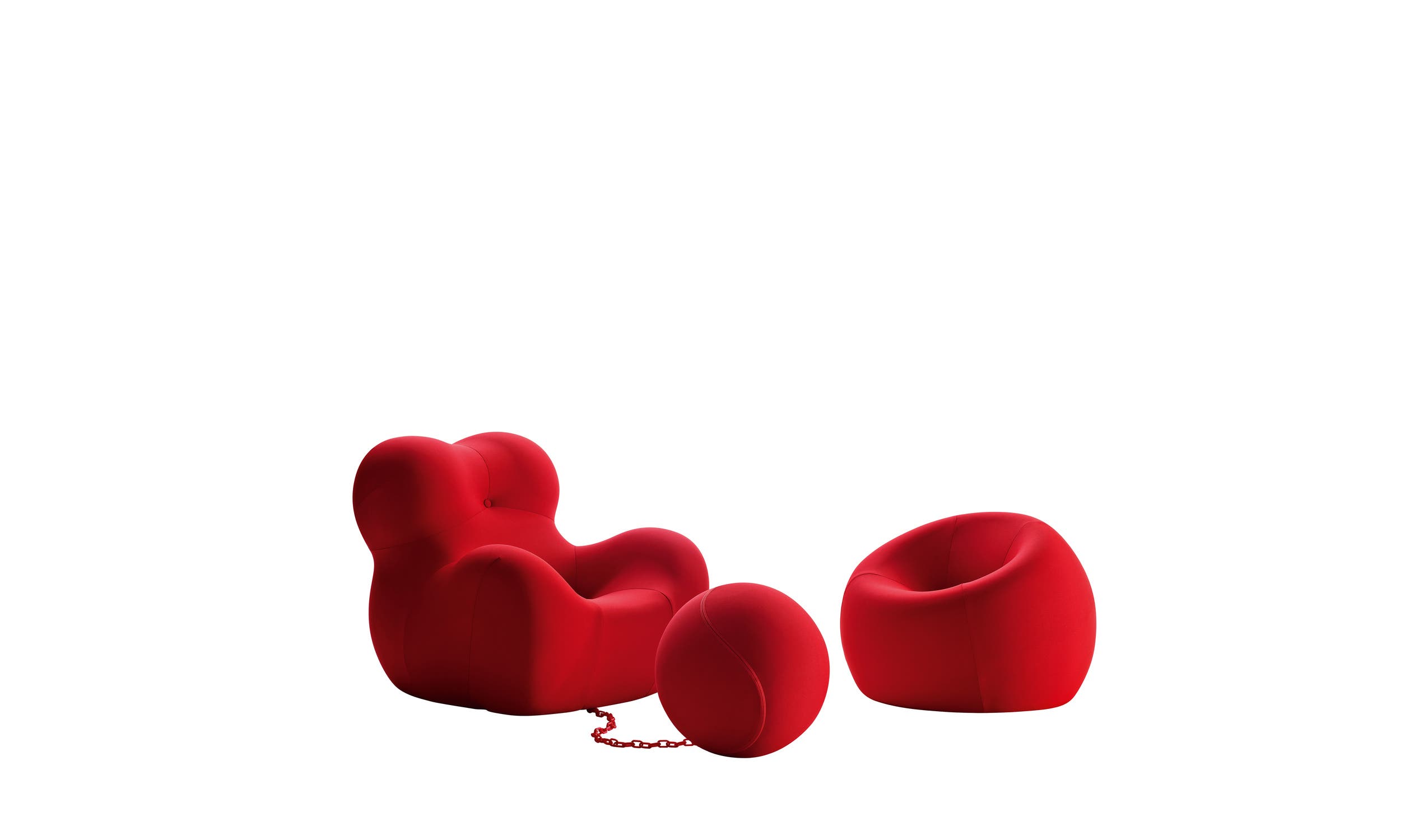 Dimensions & Download
Are You an Architect or a Designer?
Register to the reserved area for moodboards, 2D, 3D, Revit, inspirational images and much more
Colors & Finishes
Designer
Gaetano Pesce
Gaetano Pesce, architect, artist and designer, in forty years of career has carried out public and private projects in the United States, Europe, Latin America and Asia in the fields of architecture, urban planning, interior design, industrial and exhibition design, driven by a constant tension towards innovation and experimentation.
Born in La Spezia in 1939, Pesce studied architecture at the University of Venice and wrote a manifesto in his youth in defense of the right to inconsistency in art, the need to change, to be free, not to repeat ourselves. The boundaries between art, design and industry become irrelevant in his production, because even art is a product, it is the creative response to the needs of the time in which we live. His continuous research in the field of advanced materials, languages ​​and technology has resulted in iconic productions such as the Up series (1969), composed of seven examples of seats with voluptuous shapes, including the Up5_6 armchair, the first product of industrial design called to convey a political message, to denounce the condition of women in the world.
Pesce's multidisciplinary work is represented in the permanent collections of the most important museums in the world including the MoMa and the Metropolitan Museum in New York, the Victoria and Albert Museum in London, the Center Georges Pompidou in Paris, the Vitra Museum in Germany and the Montreal Museum of Art, to name a few. His approach to design has marked its history and his works have been celebrated in exhibitions of extraordinary importance. Numerous companies produce his projects.
Discover more