Borea sunbeds by Piero Lissoni
news 27 Jan 2022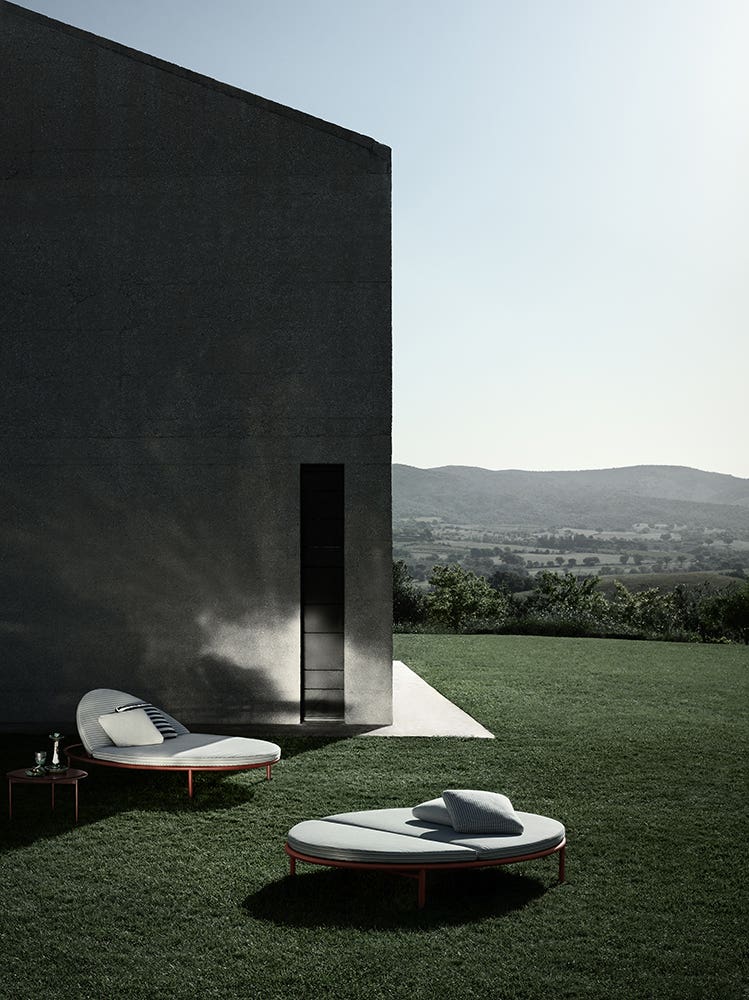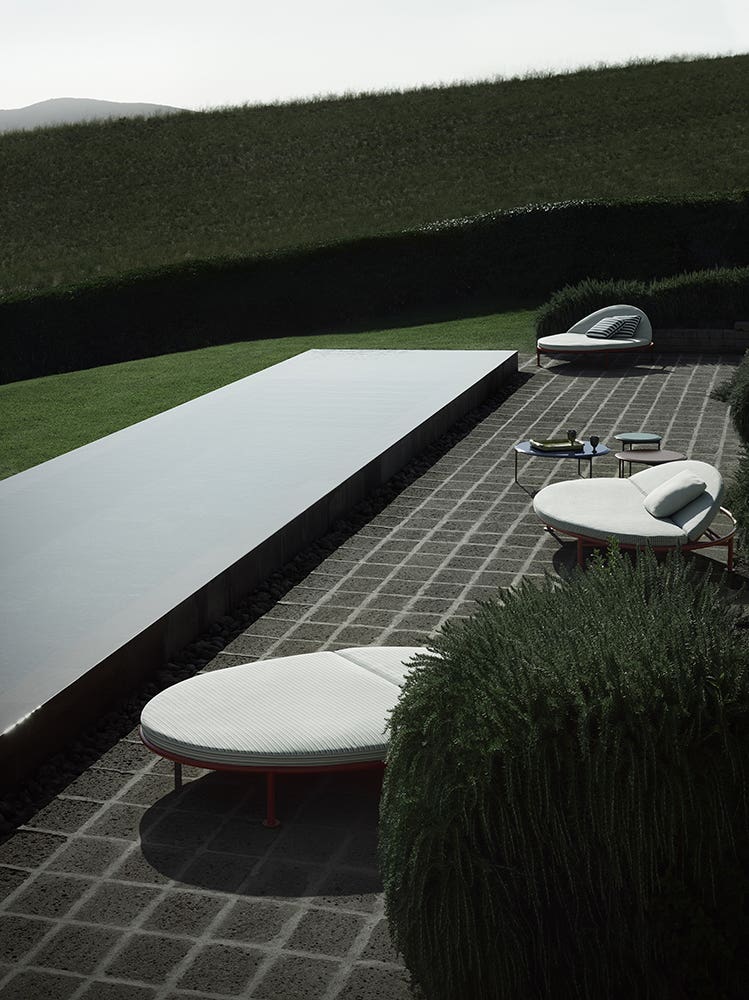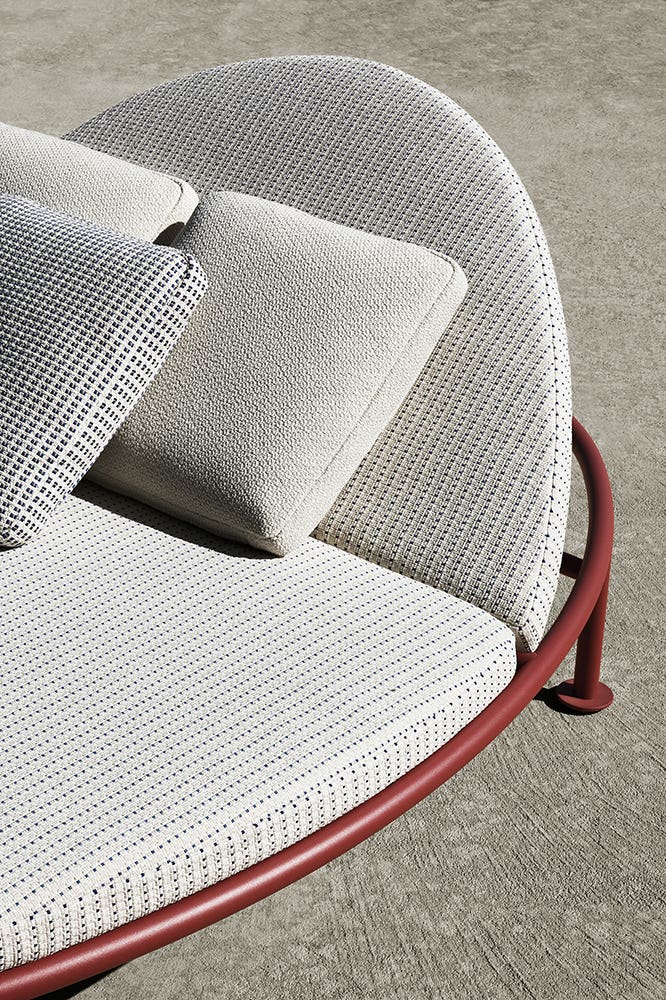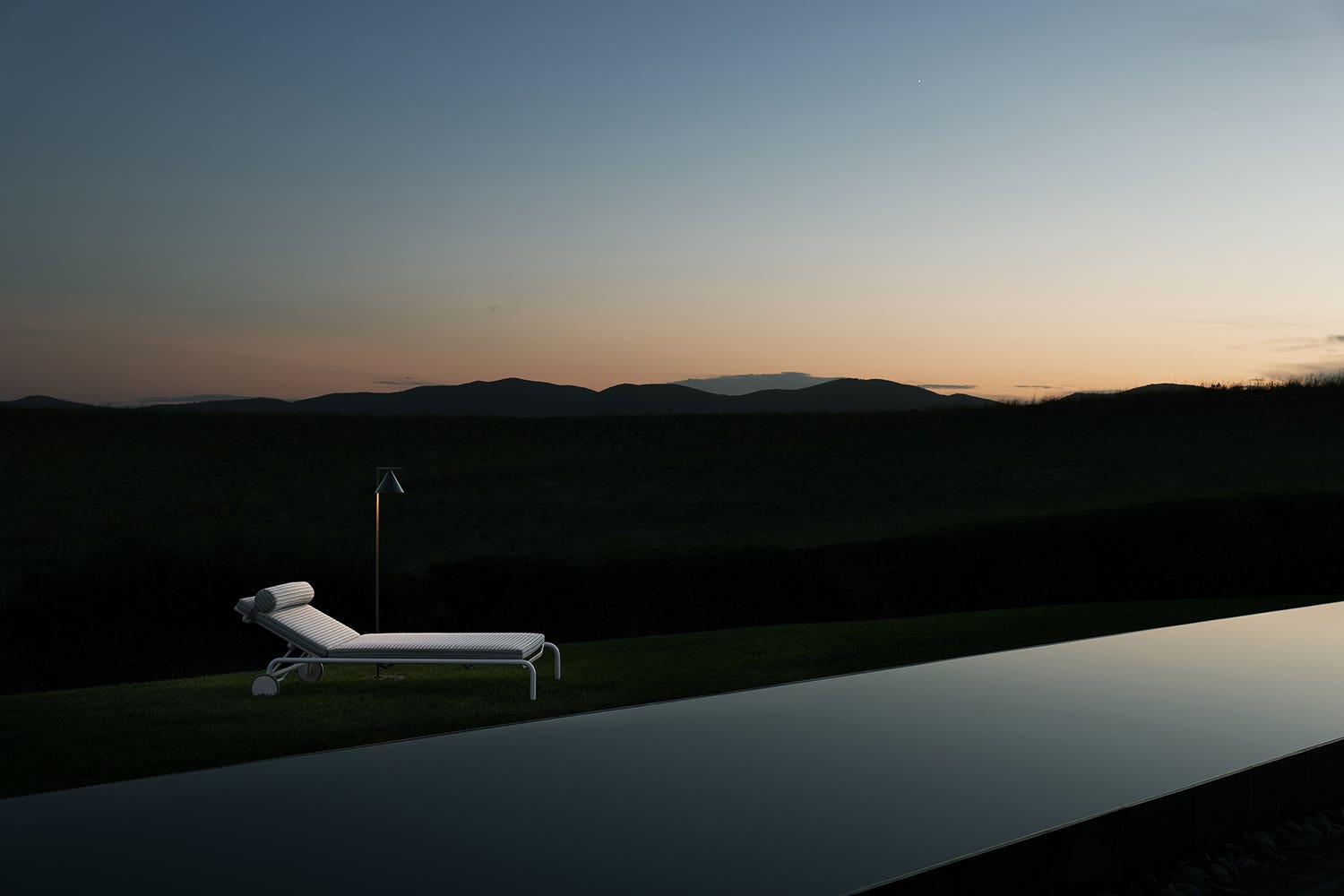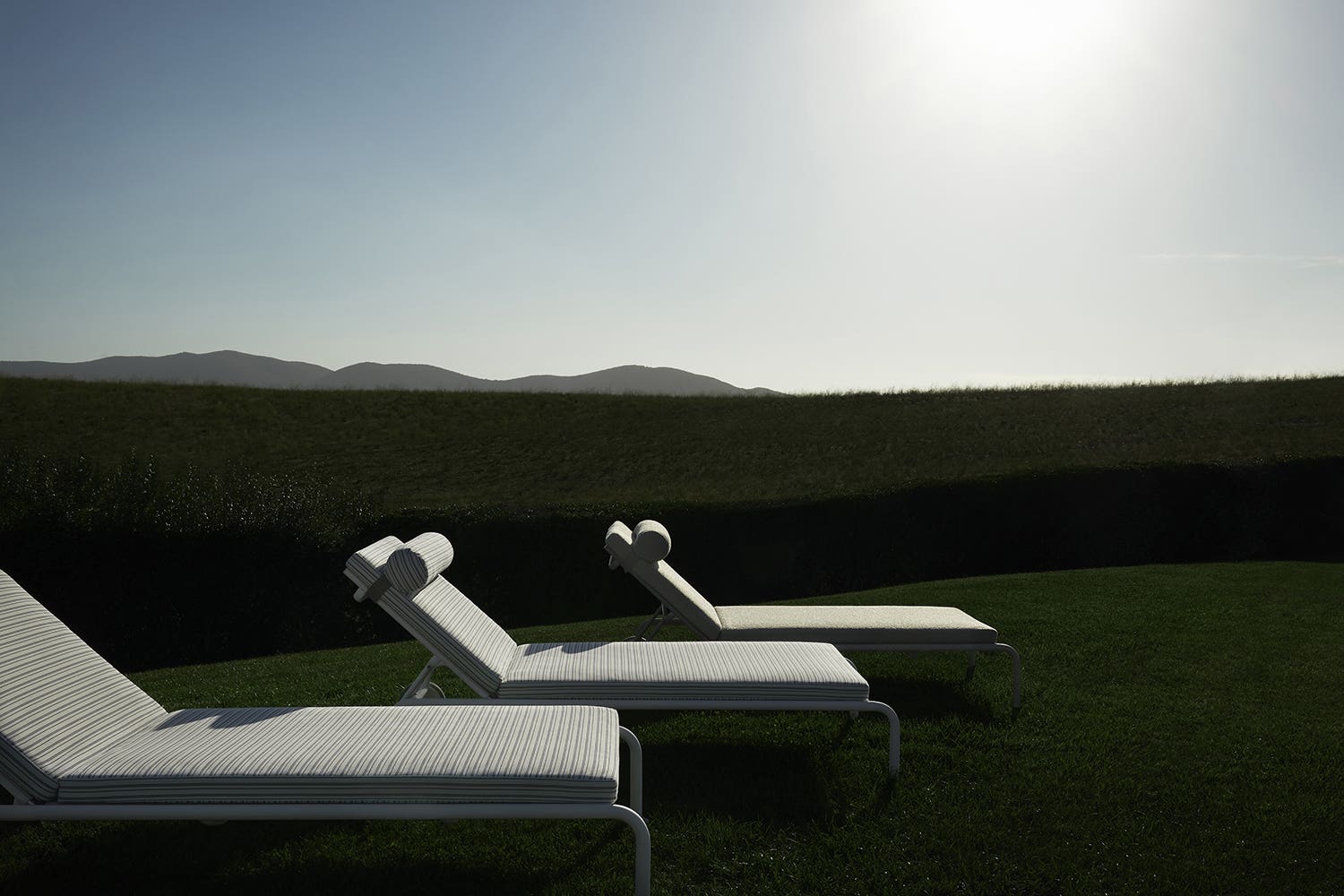 Increasingly sustainable products with high circularity. Borea collection presents lightness as an aesthetic cornerstone and in its relationship with the environment.
"We have created two types of sun loungers: the first, like the rest of the family, are a bit like landed airplanes and are used for sunbathing by the pool or on the beach.The others are two somewhat mysterious objects, like two large eggs, that can be sun loungers or become sofas or chaise longues." _ Piero Lissoni
Borea, the outdoor collection designed by Piero Lissoni in 2021, is enriched by the arrival of two types of sun loungers: Borea sunbed and Borea sunbed lounge. Borea sunbed is a sun lounger where the frame in curved aluminium tubes creates a shape that seems to fly close to the ground. In harmony with the entire collection, the frame can be painted a tortora colour or white, which are the same tones as in the supporting mesh. Equipped by reclinable backrest and rear wheels, Borea sunbed immediately looks like a sunbed aimed at the utmost comfort. Its comfort can be further enhanced with the addition of a small upholstered mattress 6 cm thick, made from a wide range of outdoor textiles, another element of flexibility that makes it suitable next to every pool.
A delicate balance of oval shapes defines the essence of the Borea sunbed lounge, made of curved aluminium tubes frame, a small yet surprising series of outdoor lounge sunbeds with character that are impossible to forget. The two objects redefine the category of poolside outdoor seating.
The Borea sunbed lounge is available in two versions: chaise lounge and sofa, both featuring a large section of reclinable back. The chaise lounge has an elongated, welcoming form just right for one or two people lying or reclining. By lowering the back, the chaise longue becomes an island with multiple uses, where you can sit as you wish. The same is true of the sofa, with construction and structural features that are perfect for the pool, the lawn, or even the terrace. The Borea sunbed lounge will be the ideal presence in parks and around pools at hotels and resorts, where architects and interior designers can play with arranging the elements as they desire, creating highly sophisticated scenes, and spaces, for every guest to interact and relax.
Photography by Tommaso Sartori