B&B Italia unveils its 2023 Outdoor Collection
news 06 Mar 2023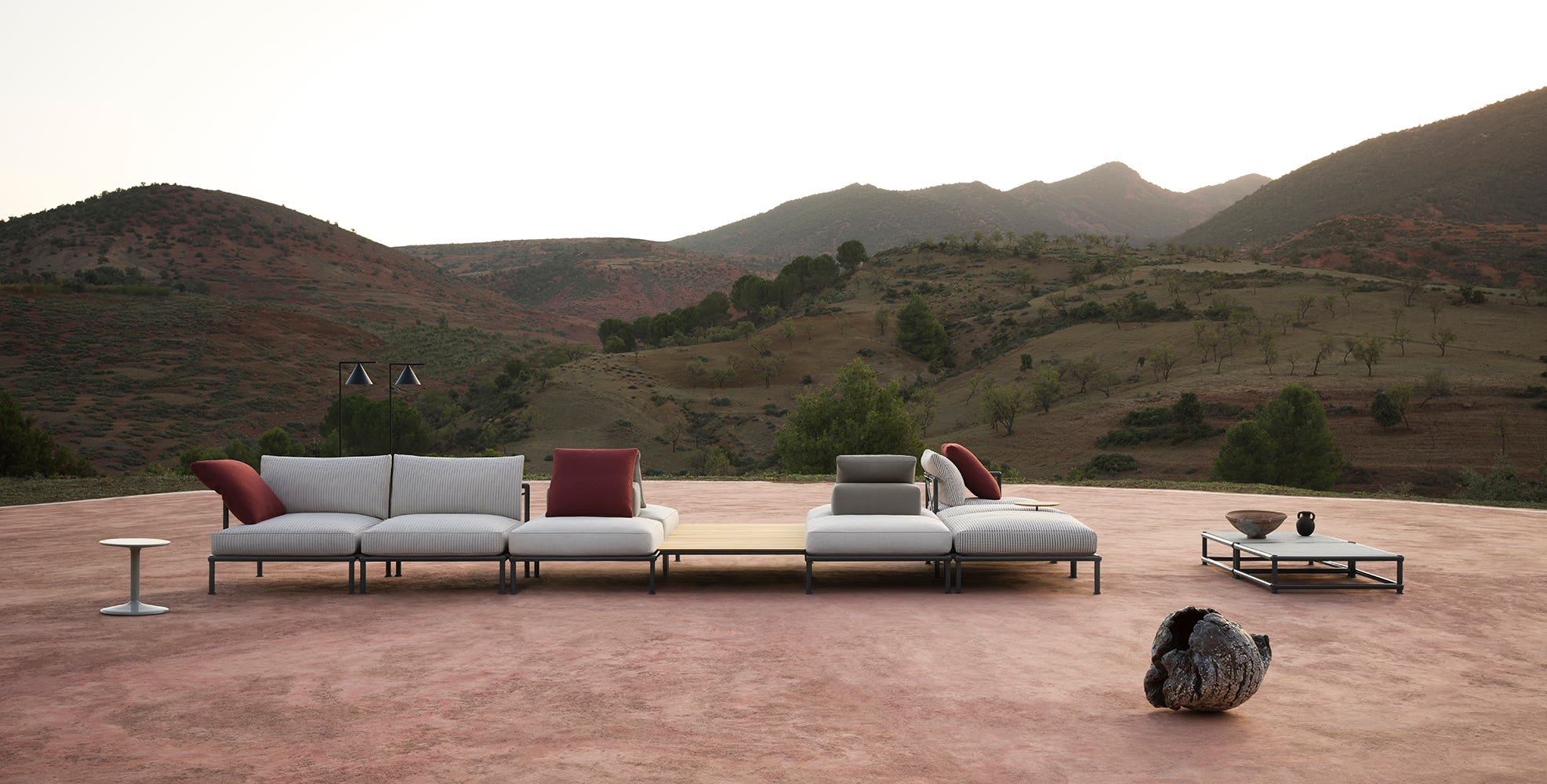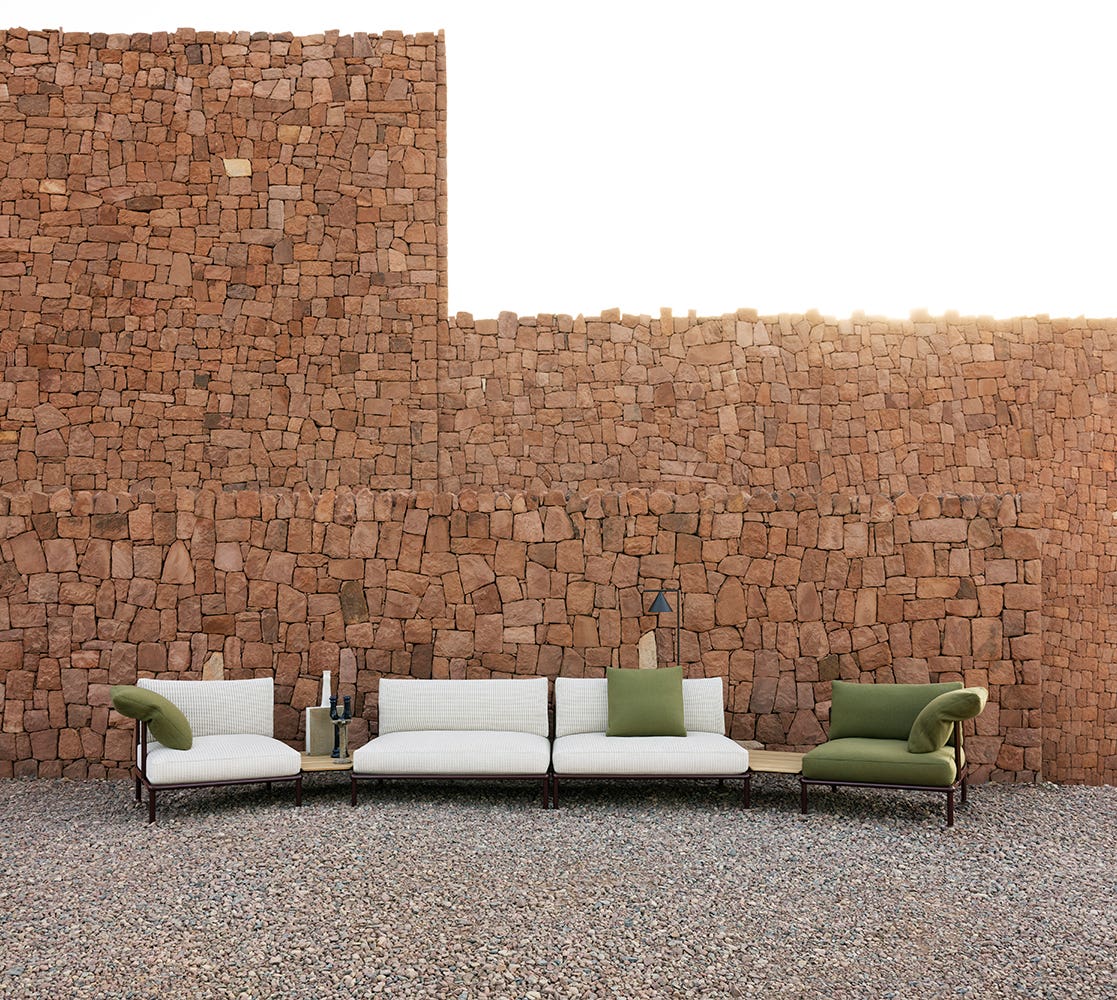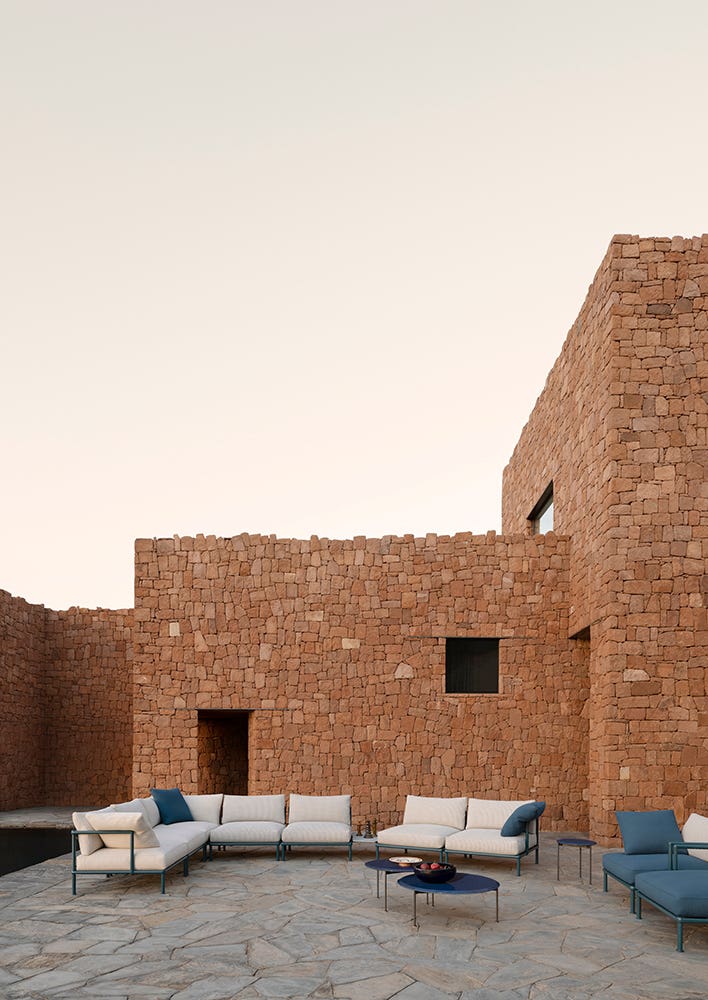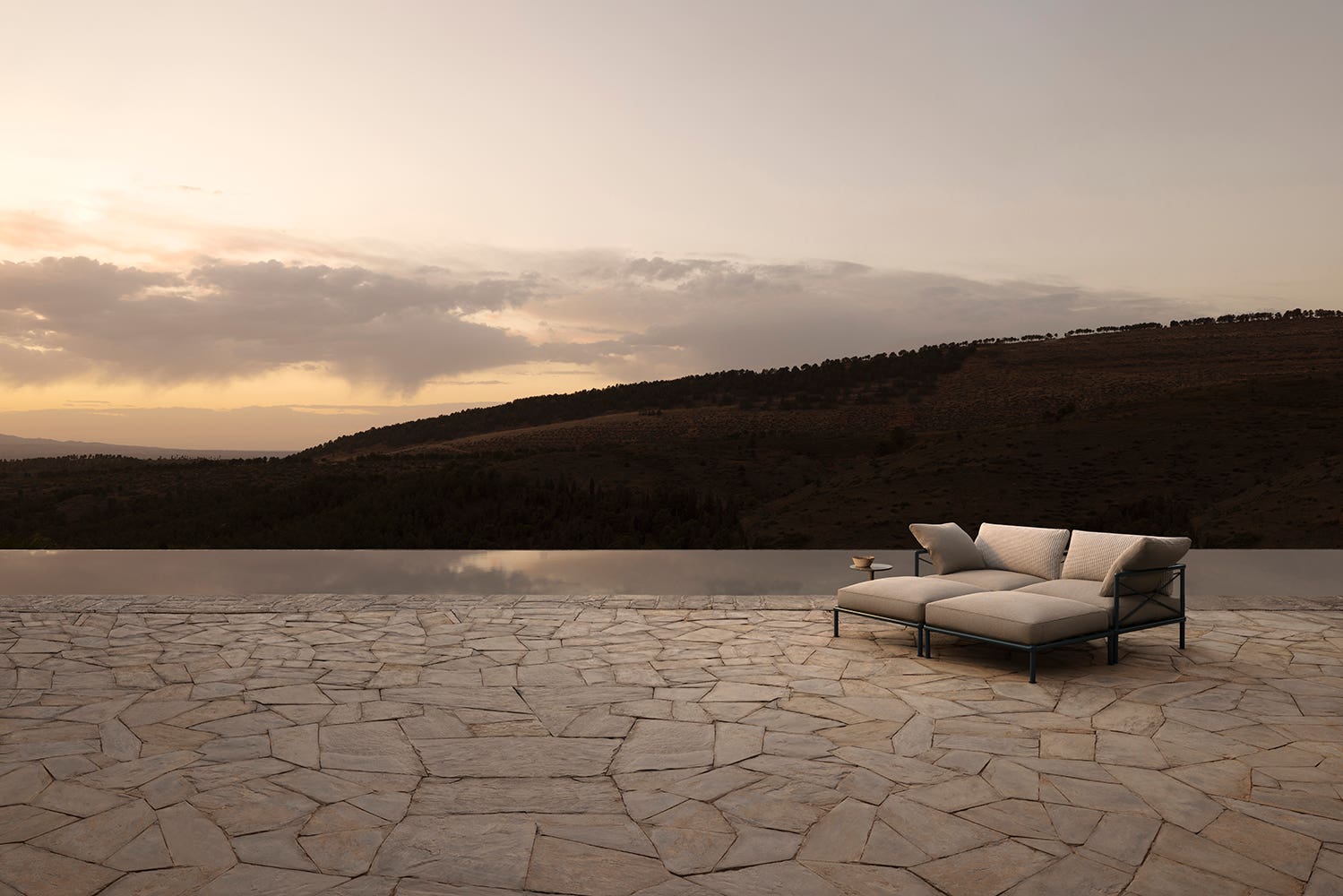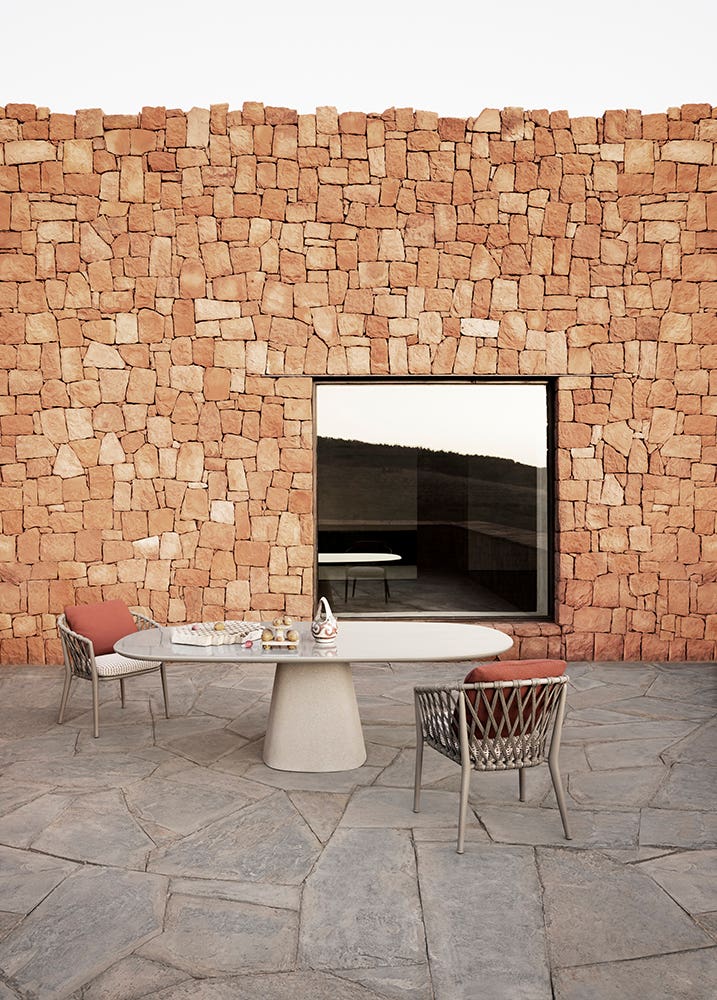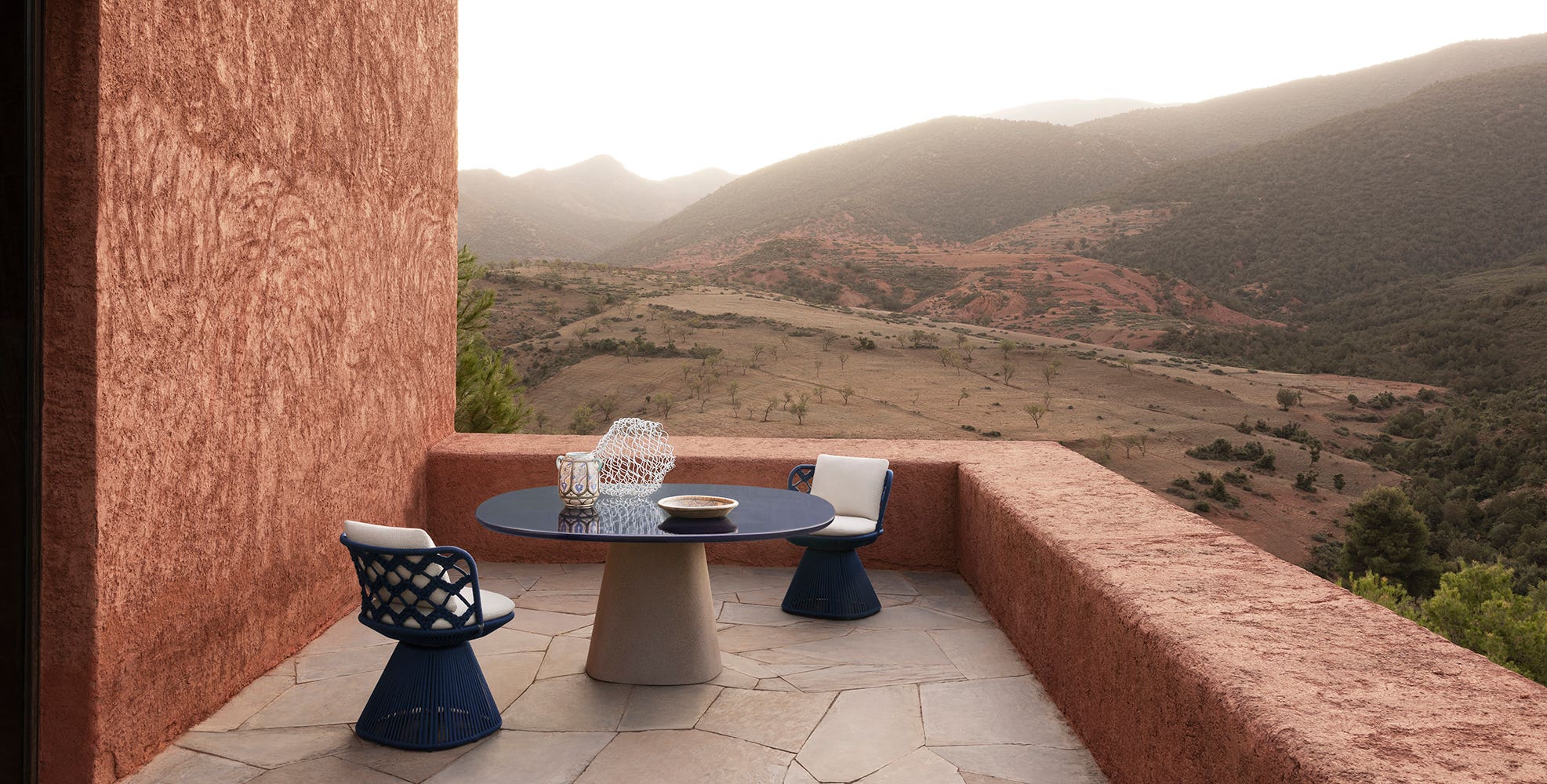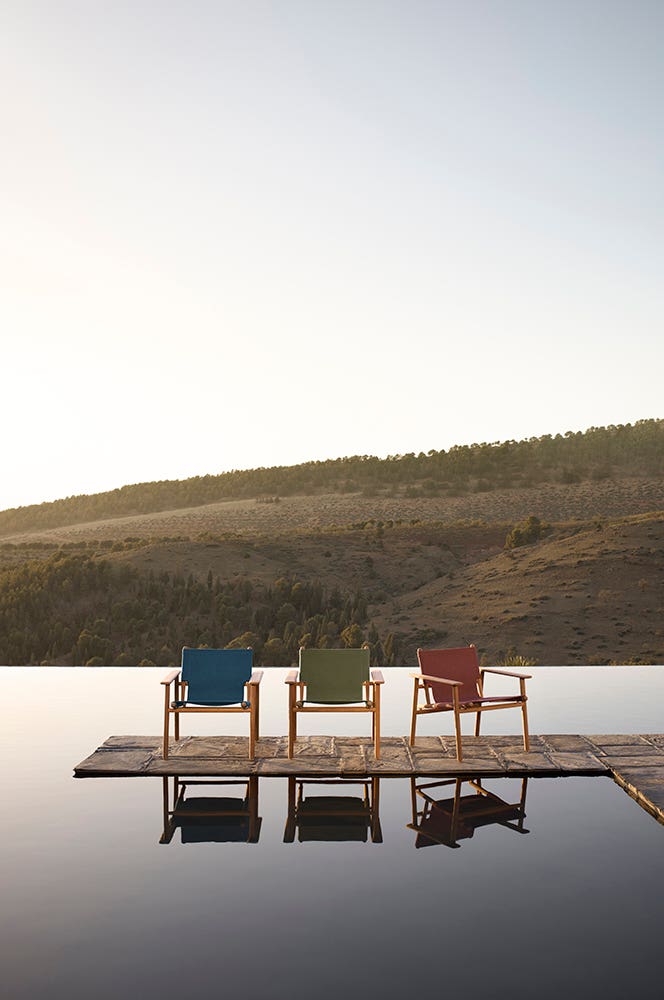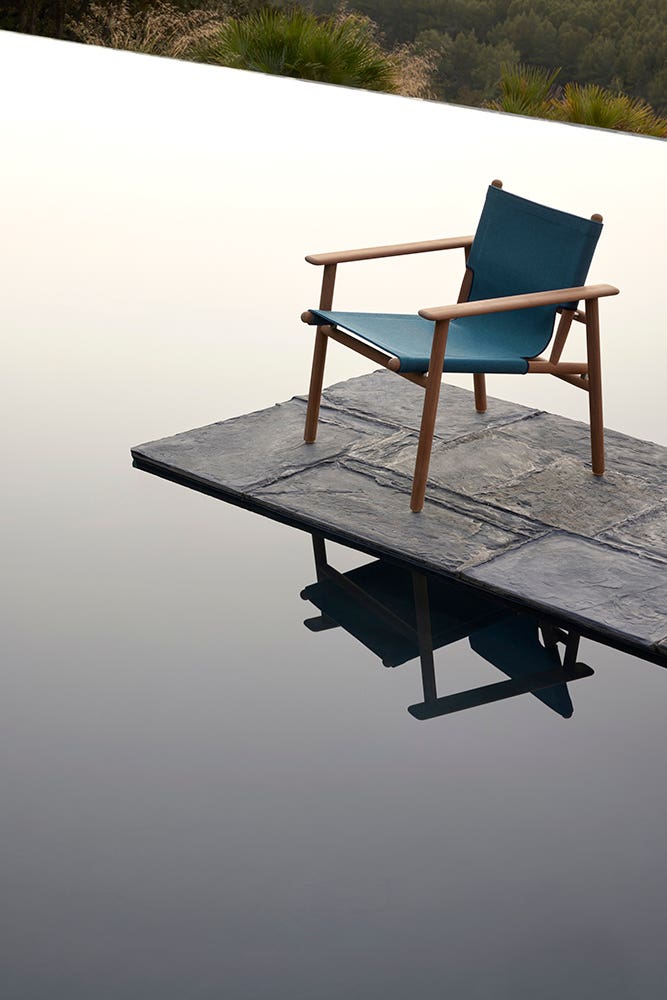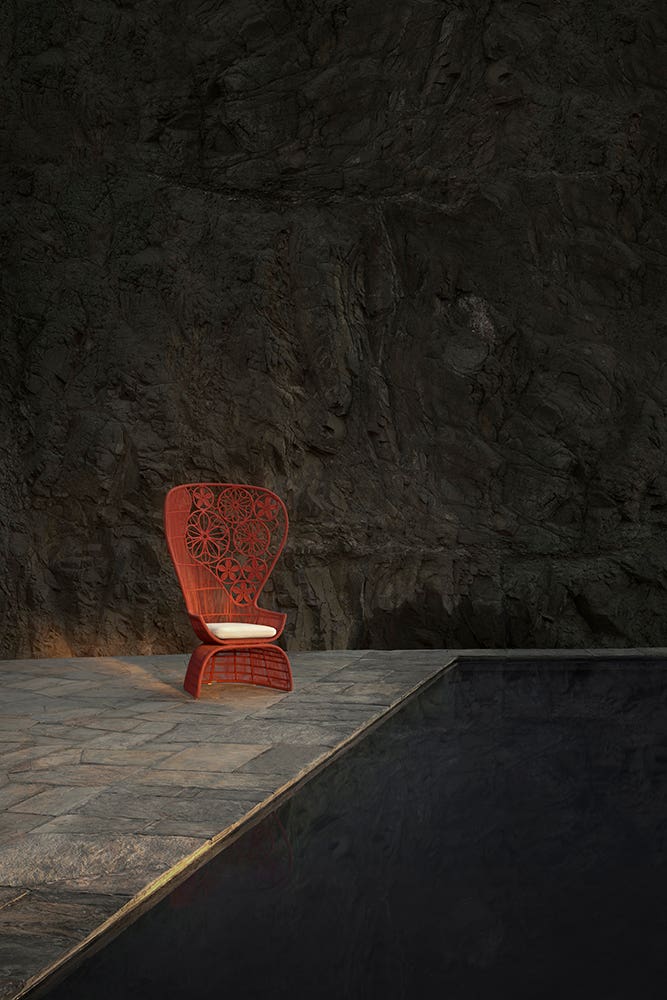 B&B Italia expands its outdoor furniture collection with four brand-new products signed by outstanding international designers: Nooch by Piero Lissoni, Allure O' Outdoor and Flair O' Outdoor by Monica Armani, Cordoba Outdoor by Foster+Partners Industrial
B&B Italia expands its outdoor furniture collection with four brand-new products signed by outstanding international designers: Nooch by Piero Lissoni, Allure O' Outdoor and Flair O' Outdoor by Monica Armani, Cordoba Outdoor by Foster+Partners Industrial Design Studio. The 2023 Collection, along with the new version of the iconic Crinoline armchair by Patricia Urquiola, was portrayed and filmed in a suggestive private villa in Marrakesh, Morocco: a dry, almost archetypal architecture that relates to a natural setting capable of exiting and connoting a place and its features, light and purity in this environment.
Nooch, design Piero Lissoni
After the great success of Borea, Piero Lissoni and B&B Italia continue to pursue research and sustainability in the outdoor sector, creating Nooch, a modular seating system whose name is inspired by the tropical botanical garden of Nong Nooch in Thailand. Its key feature is the tubular structure in recycled aluminum, a light and strong material, completely recyclable. A choice inspired by simplicity, which recalls elementary tubular structures and ennobles them with a design that pays attention to every detail. The intersection of the structural elements represents the iconic feature of this collection, with the particular elbow curve achieved by the way the aluminum bends. A design and engineering detail that combines function and beauty. Nooch is a system that offers the possibility of creating infinite combinations from two base modules: a rectangular one and a square one. Both can be equipped with backrests and armrests and have an aluminum top with slats on which the cushions rest. The modules can be arranged as free-standing units or attached firmly together by means of special interlocking joints so as to create a variety of configurations. A series of additional tables, to be inserted between the elements, offers even greater compositional freedom. The paddings are designed with sustainability in mind. They use regenerated materials, which are completely separable, and consist of two layers of polyurethane with different densities and firmness: one layer made of polyurethane recycled from production waste and one made of virgin bio-polyurethane, both wrapped in an outer sheath of recycled PET. The system is completed by a small round service element to be inserted between the cushions to offer further support and a particular backrest/armrest cushion to be inserted between the elements to create inverted and double-sided seats.
Allure O' Outdoor, design Monica Armani
The Allure O' Outdoor table keeps the graceful strength of the design of the indoor version, clearly visible in the shape of the top and the balance between straight lines and sinuous curves. It is proposed with square and rectangular tops and in two heights to accompany the Flair O' Outdoor chairs but also the sofas and chairs in the other families of the B&B Italia Outdoor collection. The base-frame is made of moulded grey cement, a choice that gives the table extreme solidity and an appearance that easily adapts to any outdoor furnishing situation. The tops are available in lightened grey concrete and a surprising glossy glazed stoneware, a nostalgic material, used in the past for kitchen cooking surfaces. Produced with an artisanal technique, after a slow, single firing process at a temperature of 250 °C, the gres is manually glazed by airbrush, a technique that allows for a unique depth and variety of colour. The chromatic variations include an ocean blue rich in pleasant nuances, a sophisticated clay colour and a classic dove grey tone.
Flair O' Outdoor, design Monica Armani
The Flair O' Outdoor chair is characterized by a lightweight aluminum frame completely covered with an interlacing of polypropylene ribbons created following a meticulous artisan process. In particular, the backrest is woven on a special circular loom (tombolo) in line with an ancient technique typical of the area where the B&B Italia headquarter is located. To fine-tune it, Monica Armani collaborated with unPIZZO, a design studio based in Cantù, which specializes in the recovery and development of traditional weaving techniques revisited in a contemporary key and applied to the furnishing sector. The structures, available in sophisticated night blue, clay and dove grey shades, is completed by two padded cushion that define the shape and provide even more comfort. Flair O' Outdoor is proposed in two heights to match with the two heights of the Allure O' Outdoor tables: a classic seating height and a less imposing one more devoted to relaxation.
Cordoba Outdoor di Foster+Partners Industrial Design Studio
The Cordoba Outdoor armchair combines precise design, ergonomics, comfort and environmental responsibility. The frame is in natural teak wood, particularly suitable for the outdoor dimension. The backrest and the seat are covered with a reinforced canvas made of polypropylene, characterized by an incredibly pleasant rough touch, reminiscent of a natural fabric in every way. To emphasize the harmonic and relaxed image of the armchair, the covers are offered in colors inspired by nature: green, blue, brick and dove grey. To allow convenient maintenance of the structure, the coverings can be easily removed when needed. A choice that also represents the desire to move in the direction of an increasingly responsible design. All the components of Cordoba Outdoor, at the end of the life cycle of the product, can be separated and disposed of following the path most suitable for each material.
Photography: Tommaso Sartori
Video: a film by Feline Studio, Written and Directed by Simone Yang
Big Birth, raku sculpture in stoneware and porcelain by Yoshimi Futamura. Courtesy of KALPA Art Living Galleries