B&B Italia meets Technogym to explore new living dynamics
news 30 Mar 2022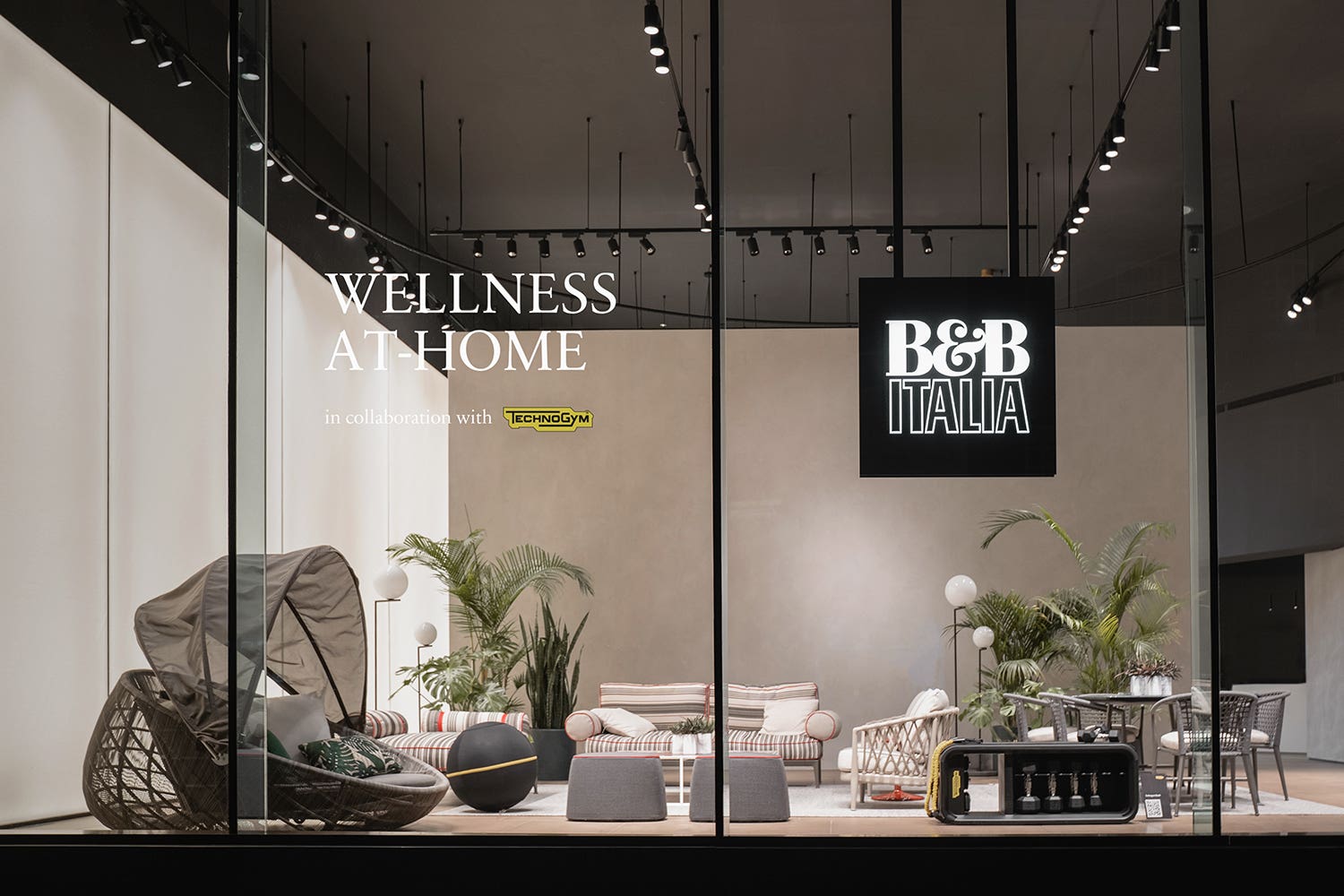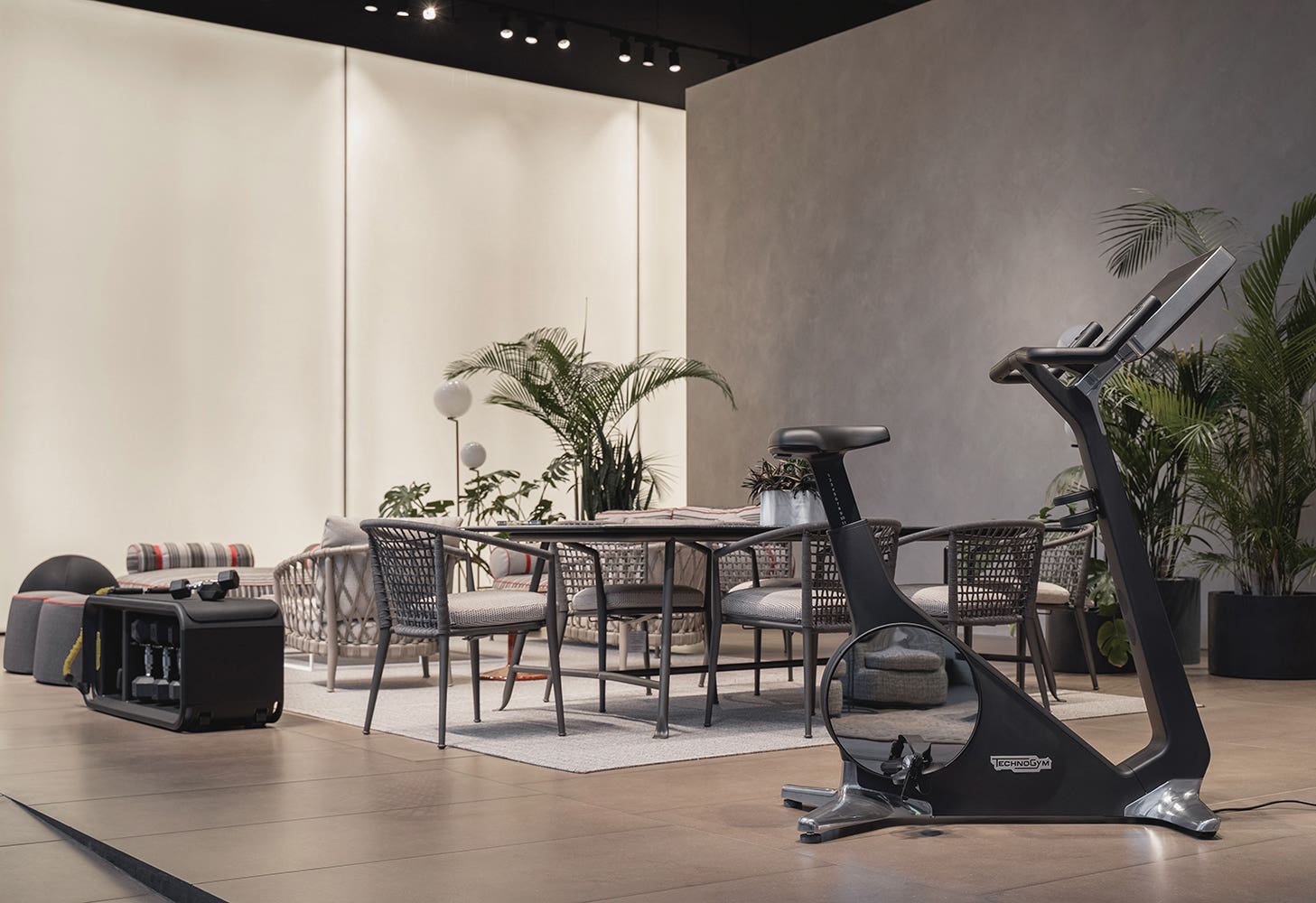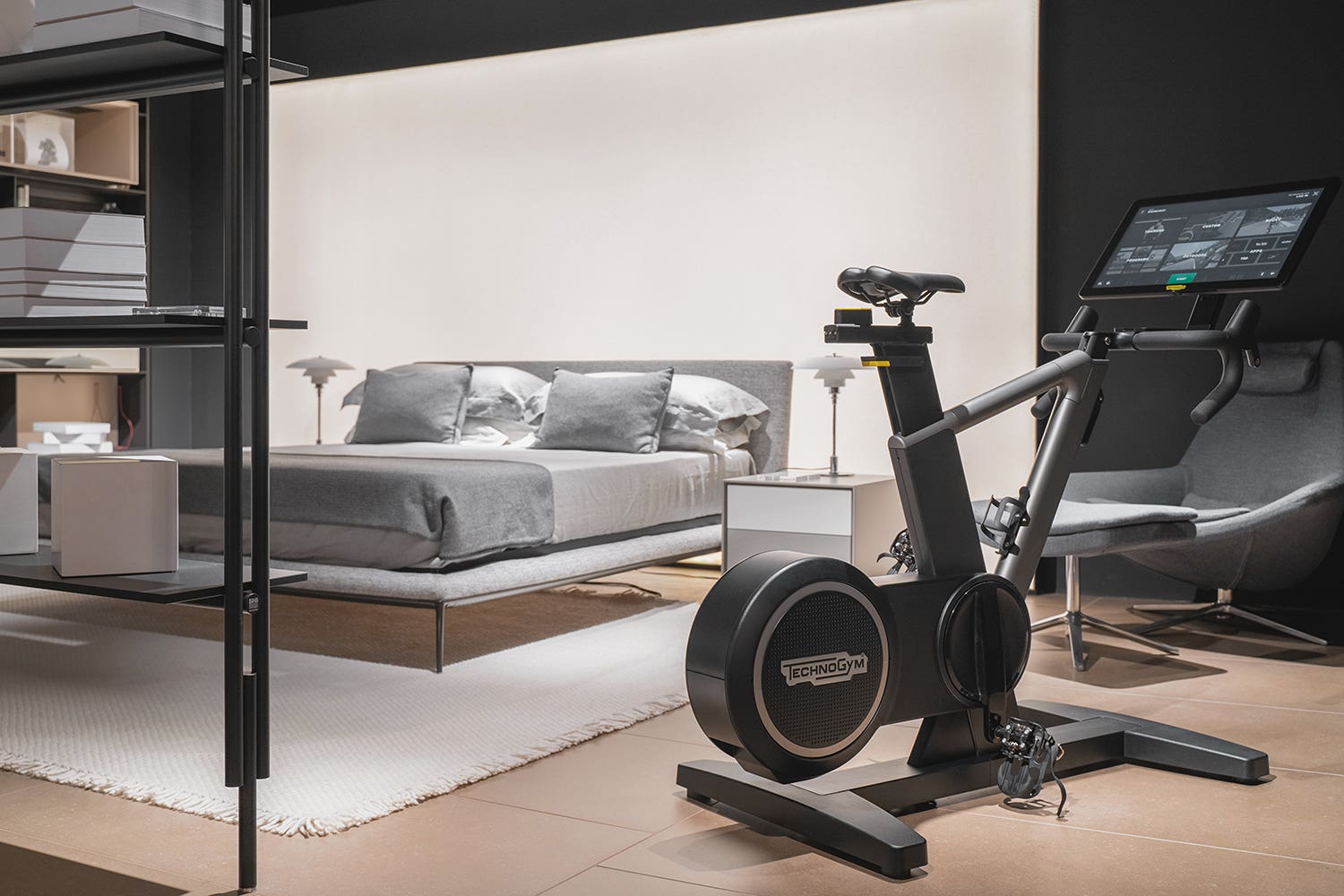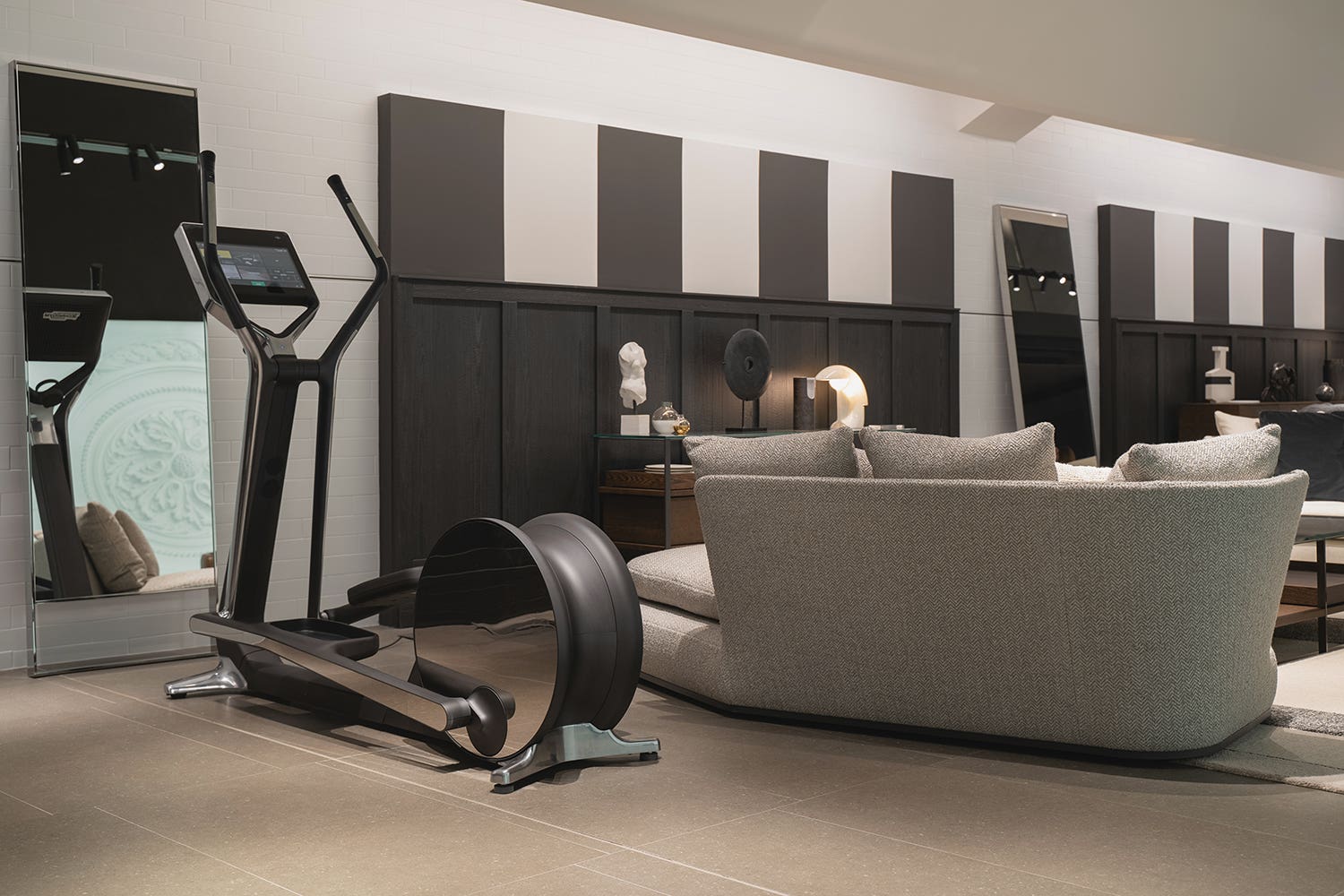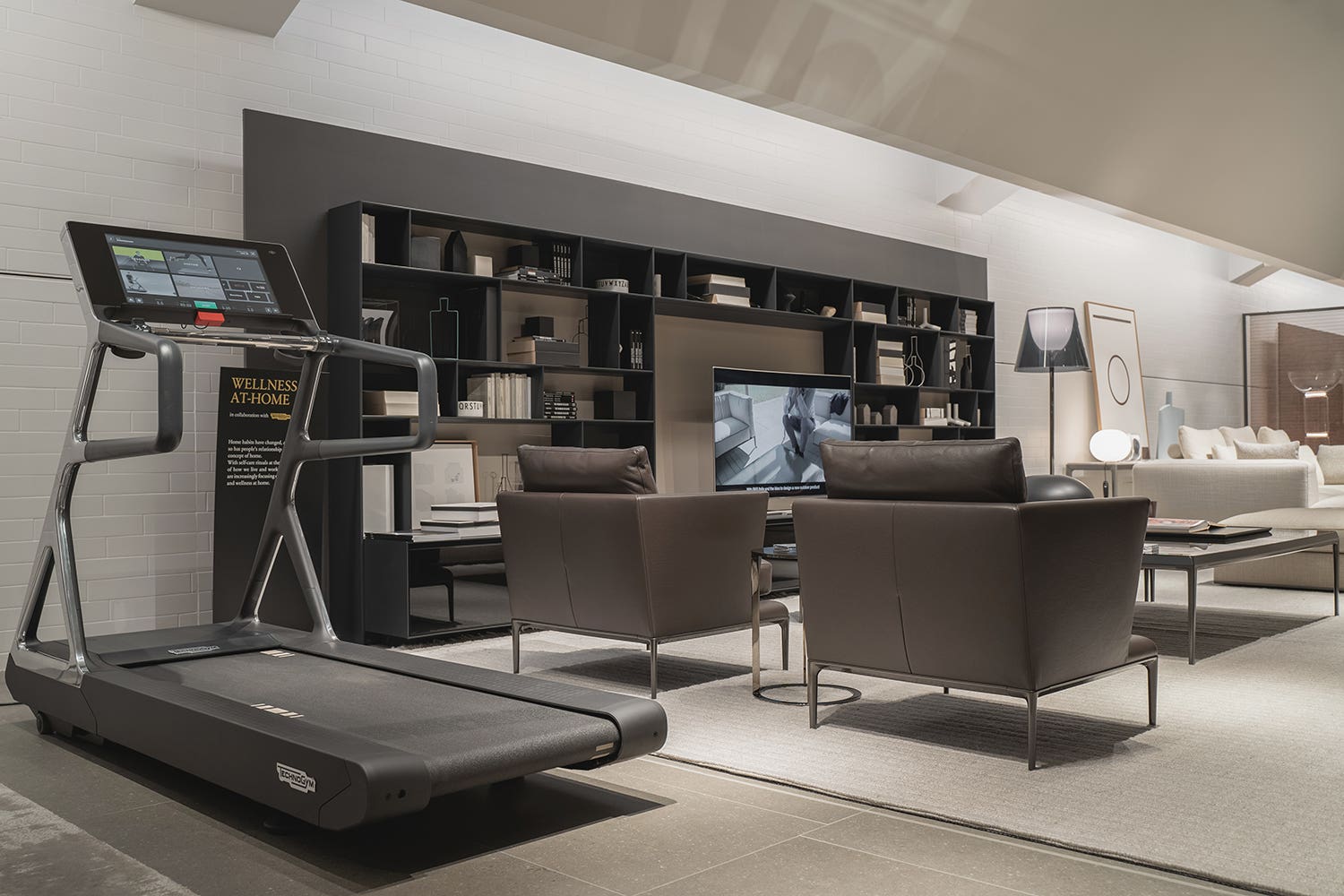 Technogym and B&B Italia team up to create an exclusive experience in the B&B Italia London Store, with the shared objective of exploring the evolution of home interiors driven by health and wellness.
Technogym innovation meets B&B Italia's unique design know-how to investigate the impact of new healthy habits into the design of interiors, following the transformation of homes into multifunctional spaces for living, working, and practicing self-improvement.
The result of this encounter can be experienced at the B&B Italia London store from 14th March until mid April: a wellness-driven ambience where Technogym home-gym equipment blends seamlessly into B&B Italia curated and comfortable environment.
Visitors will be inspired by contemporary design driven by the heritage of Made in Italy and the meticulous attention to detail that both brands share, creating an innovative take on wellness at-home.
B&B Italia and Technogym also host a weekly programme of activities and talks featuring renowned designers such as Woody Yao and Maha Kutay from Zaha Hadid Architects, Technogym trainers and wellness opinion leaders, to promote the mutual commitment to elevate the experience of wellness at-home.
B&B Italia London, 250 Brompton Road
Tuesday, March 14th | Saturday, April 9th
10 AM – 6 PM - Closed on Sundays
THE COUCH - Conversations on Design
On the occasion of this exclusive experiece, B&B Italia launches the new episode of its podcast THE COUCH on the design culture and the art of staying at home curated by David Plaisant. This is the Wellness Episode and debates brand new perspectives on how to live in, design and fundamentally, enjoy - our homes: so it's time to get off the couch and start thinking about health, fitness and feeling your best at home. David Plaisant speaks to designers Woody Yao and Maha Kutay on creating interiors that make us feel better, we get some valuable tips from Harry Jameson on how to incorporate wellness concepts into the home and speak to a friend of the show Rosa Park.
Voices: Woody Yao and Maha Kutay, Zaha Hadid Design I Harry Jameson, Health and Fitness expert I Rosa Park, Founder and Editor Cereal Magazine
Presented by David Plaisant I Sound editing by Alex Portfelix