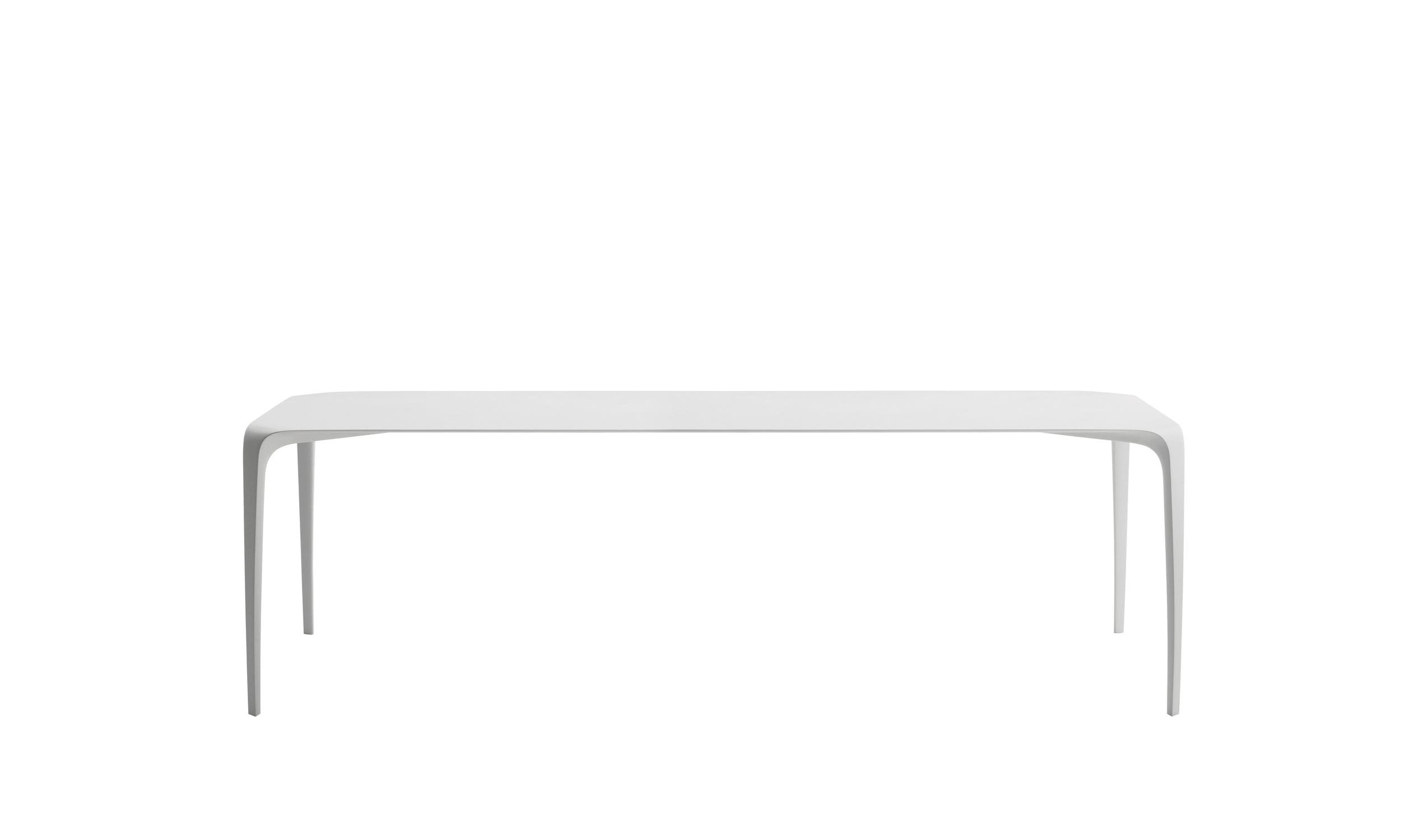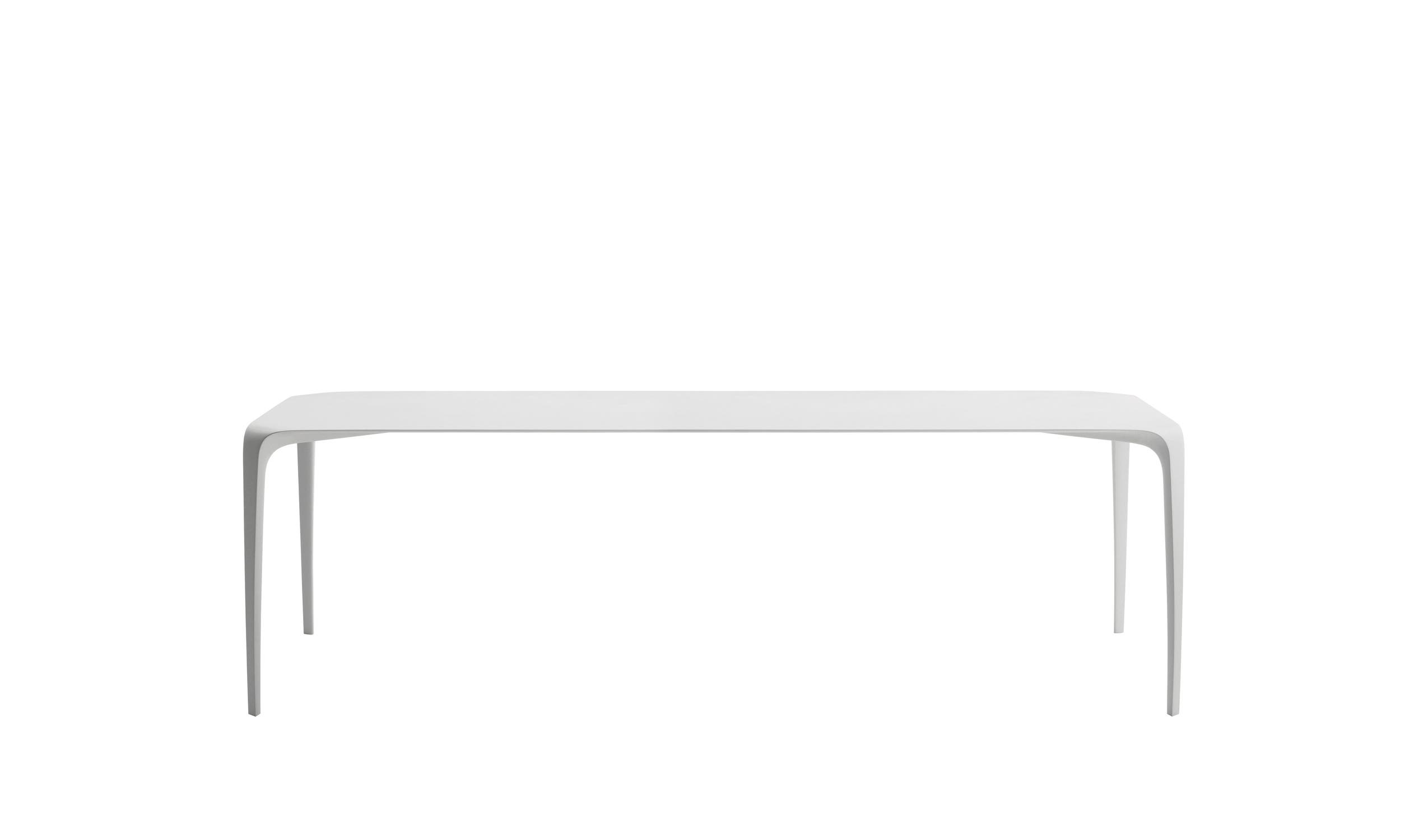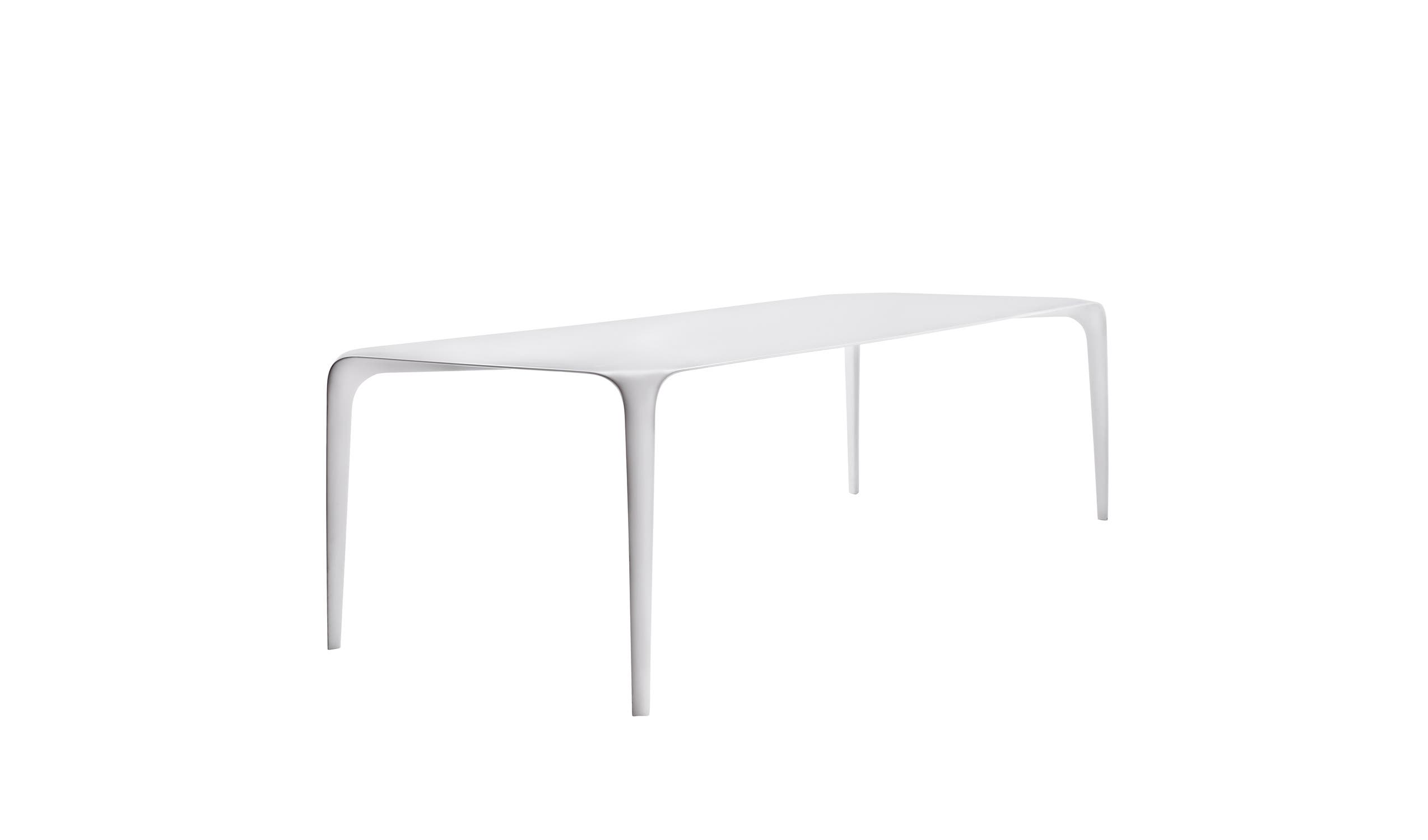 Description
One-of-a-kind, moulded in a continuous, joint-free shape, the Link table stands out for its pure design and soft materiality. It is made in a single piece from a practical technological material: a special Cristalplant® compound with a soft-touch effect of considerable sensory impact. The table Link is suitable for indoor and outdoor use.
Back
Concept
One-of-a-kind, this piece has been moulded in a continuous, joint-free shape: Link stands out for its "soft" material and sensual shape. The material makes you want to reach out and touch its smooth surface.
An interestingly shaped dining table dominates the room: Danish designer Jakob Wagner places his pure, contemporary mark on this room, typical of northern design.
The table is made in a single piece and there are no hooks or joints.
Made from a practical technological material: a special type of Cristalplant® ensures that it is suitable for outdoor use. B&B Italia has made an innovative choice in deciding to use this material in living rooms for the first time. It is a resin, similar to Corian, in a fluid form that is moulded into the desired shape, a concept in line with B&B's production philosophy for upholstered furniture. Cristalplant has a velvety smooth surface, an effective soft-touch surface that feels wonderful.
Technical information
Top and legs
Cristalplant Outdoor® (natural mineral filler of phosphate of aluminium with polyester acrylate resin)
Configurator
Discover all configuration, change shape and material.
View product from all prospective.
start configurating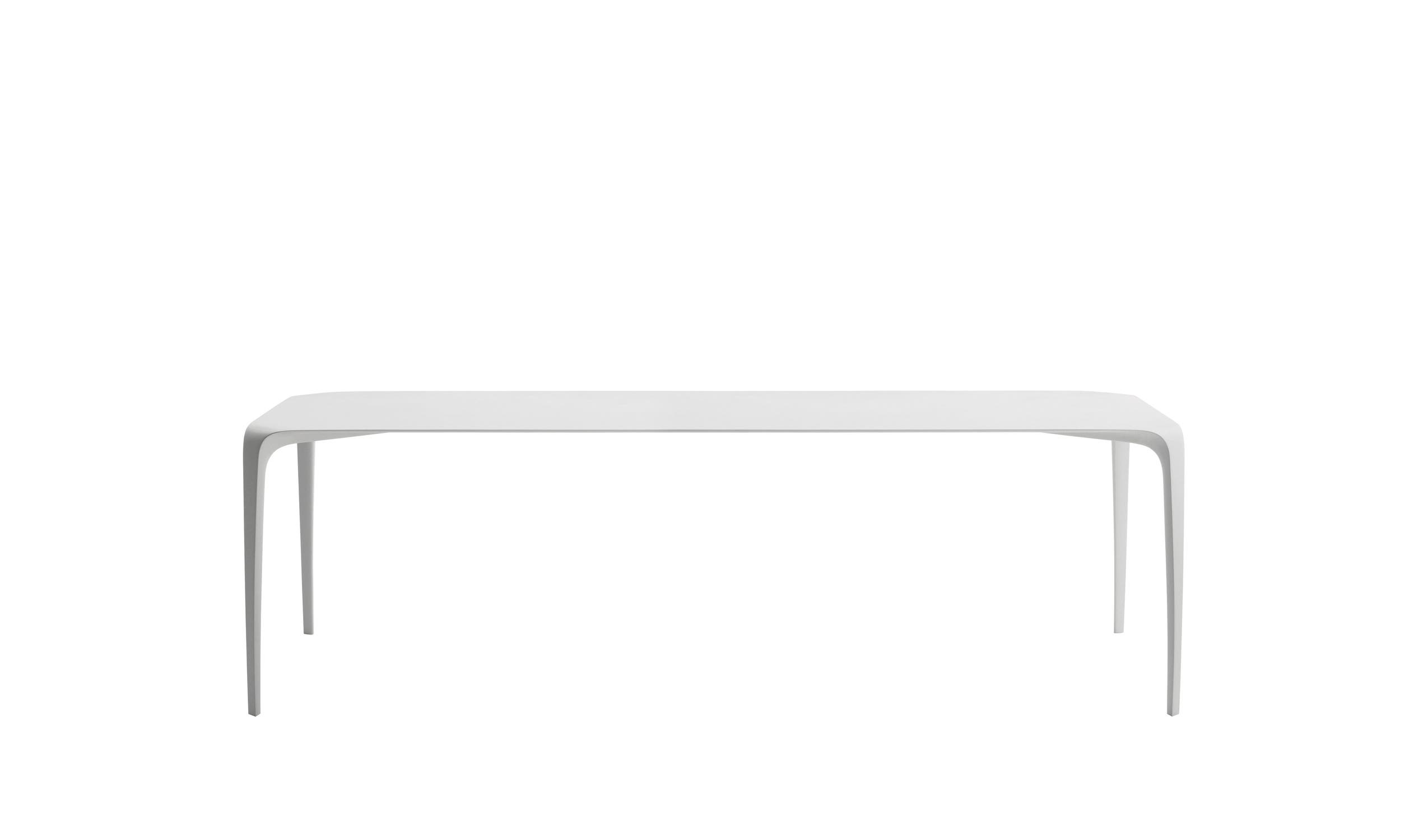 Dimensions & Download
Are You an Architect or a Designer?
Register to the reserved area for moodboards, 2D, 3D, Revit, inspirational images and much more
Colors & Finishes
Designer
Jakob Wagner
Born in Copenhagen in 1963, Jakob Wagner did his first degree in design engineering. After studies and internships in Colorado, Milan and Paris he completed his second degree in product design at the Art Center Europe, Switzerland in 1992. His studio, established in 1993 in Copenhagen, during the first ten years worked mainly to develop high tech products for sport, professional and medical applications.
A gradual shift in focus towards the home has led to an extensive line of products for international main brands. Jakob Wagner's work has been exhibited internationally and has received numerous awards - 3 Red Dot, 2 IF, Bundespreis, Designer of the Year, among others - and is included in the permanent exhibition at the MoMa in New York.
The Studio aims to create meaningful products that challenge both mind and senses by being simple to perceive yet complex. The goal are products with inherent natural beauty that touch people emotionally and give joy when using them.
Discover more