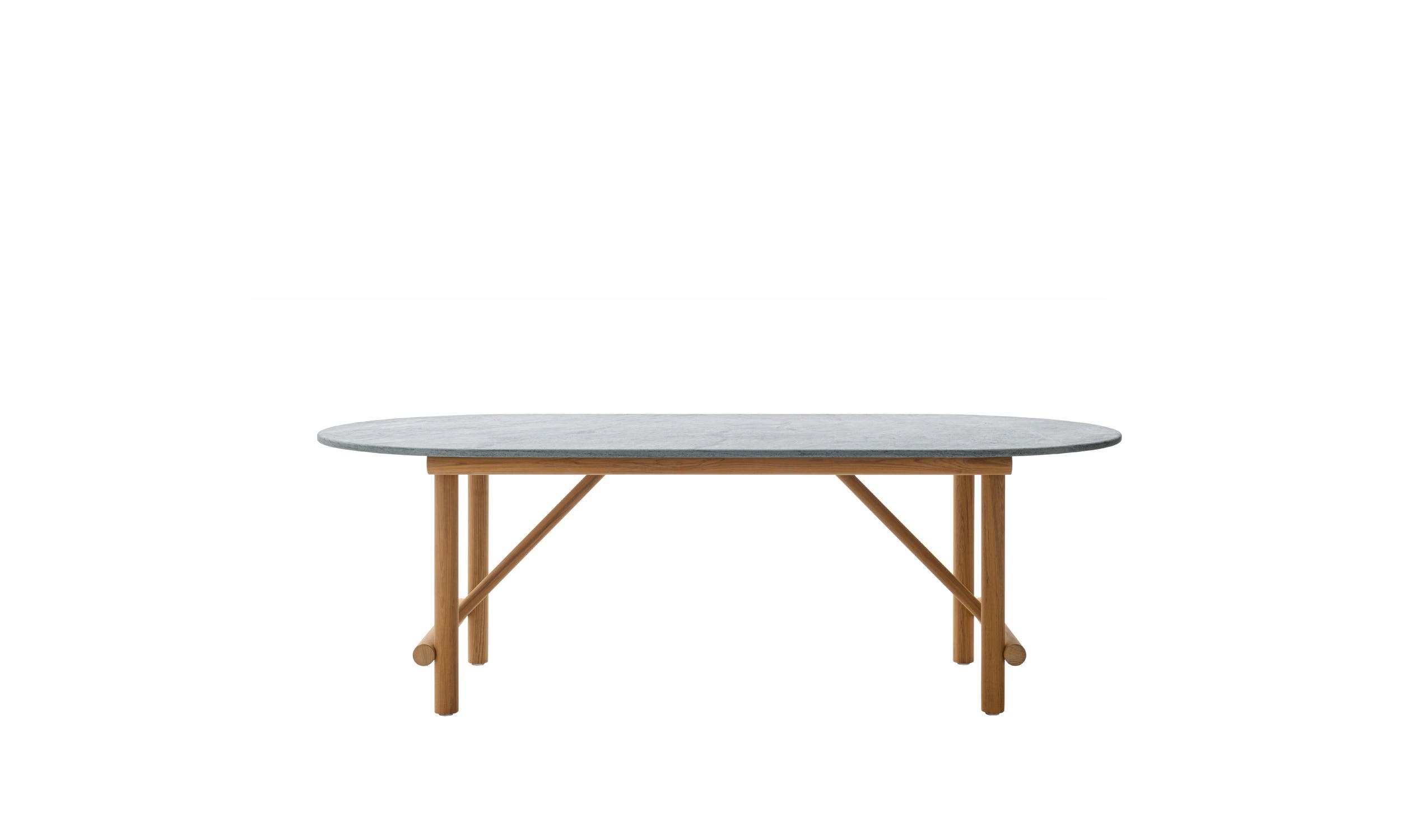 Ayana
Naoto Fukasawa
2020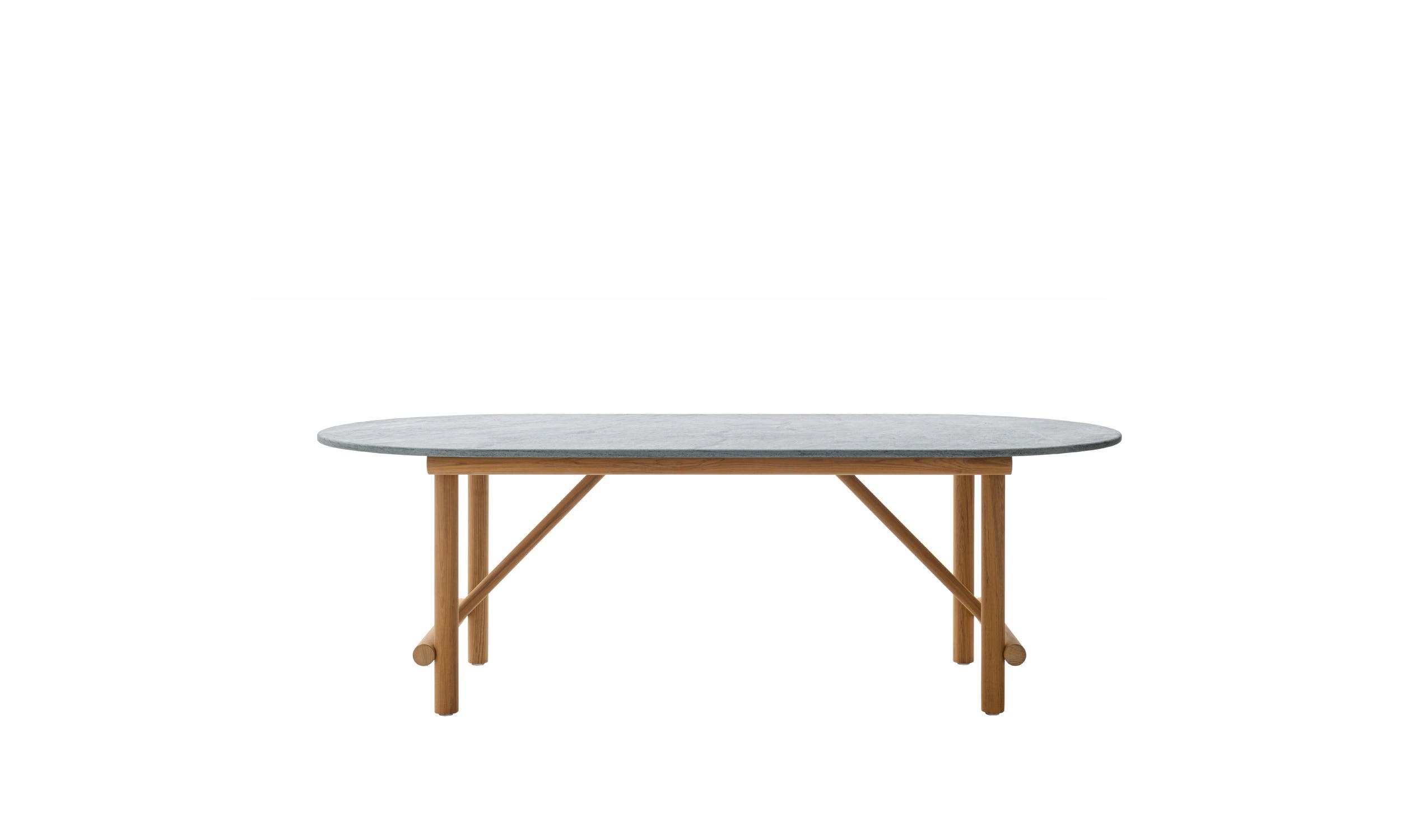 Description
Minimalistisch und innovativ wird die Ayana-Kollektion zu einem neuen Kapitel in der Geschichte, die B&B Italia mit Naoto Fukasawa verbindet. Protagonist ist hier Holz, das auf ungewöhnliche Weise interpretiert und mit einem angenehmen orientalischen Touch versehen wird. Wenn Tiefen und Höhen ein deutlicher Verweis auf die Tradition Südostasiens sind, so erinnert die Rückenlehne eher an eine Sprossenwand, die sich von einem Turngerät in ein tragendes Element verwandelt. Dank dieser Lösung kann man die Elemente der Ayana-Kollektion rundum genießen und auf jeder Seite ein neues elegantes Spiel von Schnittpunkten und Proportionen entdecken. Die Sofas in zwei- und dreisitziger Ausführung und der Sessel werden mit Armlehnen in verschiedenen Höhen präsentiert. Die Armlehne des Sessels ist höher, um optimale ergonomische Eigenschaften zu gewährleisten. Die Armlehne des Sofas, die niedriger ist, kann mit einem Kissen kombiniert werden, das sich leicht anbringen und abnehmen lässt, so dass Sie sich bei Bedarf bequem hinlegen können. Die Polsterung besteht aus einzelnen Kissen, die mit wasserdichten Stoffen bezogen sind. Ayanas gemütlicher Minimalismus wird durch einen Stuhl, einen Esstisch und einen kleinen Tisch vervollständigt. Der Stuhl erinnert mit seine Struktur aus natürlichem Teakholz mit rundem Querschnitt und einer großzügigen Polsterung mit zwei mit Stoff bezogenen Kissen an den Stil der anderen Sitzmöbel. Der Tisch zeichnet sich durch die ovale Form der Tischplatte aus Serpentin aus, einem typischen Gestein der Alpen. Die tragende Struktur aus natürlichem Teakholz wirkt leicht, ist aber äußerst robust, hält schlechtem Wetter stand und stützt die schwere Oberfläche. Der kleine Tisch hat ebenfalls eine Struktur aus natürlichem Teakholz mit rundem Querschnitt mit einer Tischplatte aus Serpentin. Die großzügigen Abmessungen sollen auch im Freien eine gesellige und angenehme Atmosphäre schaffen. Ayana ist ein umweltfreundliches Projekt. Das zur Herstellung der Strukturen verwendete Teakholz ist FSC-zertifiziert (Forest Stewardship Council), und alle Materialien, aus denen die verschiedenen Elemente der Serie bestehen, können am Ende des Produktlebenszyklus getrennt und umweltgerecht entsorgt werden.
Back
Technical information
Gestell
Massivholz
Platte
Serpentin-Stein
Gleiter
Material thermoplastisch
Wetterfeste Abdeckung
Polyesterstoff auf einer PU-Seite
Configurator
Discover all configuration, change shape and material.
View product from all prospective.
start configurating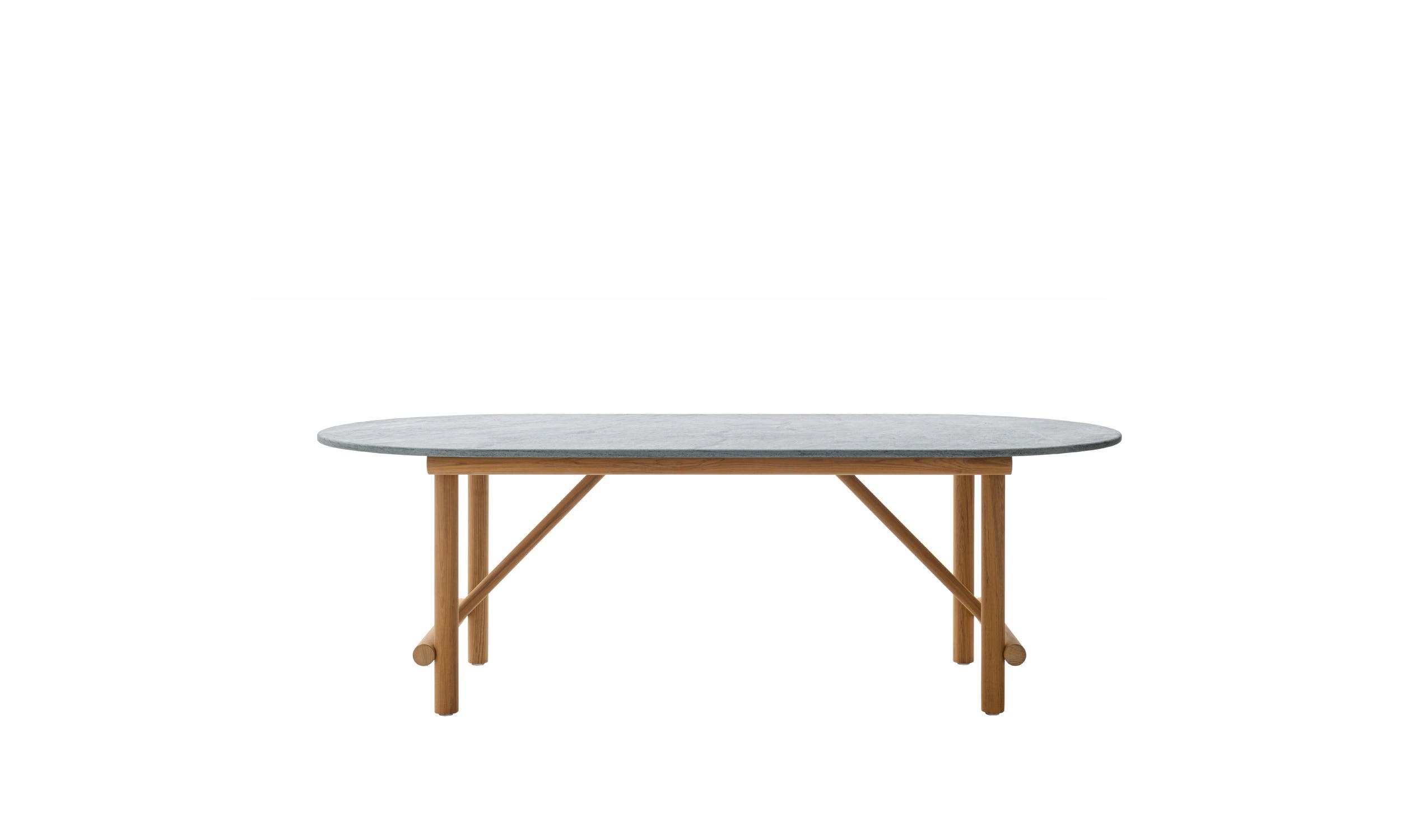 Dimensions & Download
Are You an Architect or a Designer?
Register to the reserved area for moodboards, 2D, 3D, Revit, inspirational images and much more
Colors & Finishes
Designer
Naoto Fukasawa
Always devoted to achieving simplicity and beauty, Naoto Fukasawa designs products for numerous internationally prestigious brands, as well as collaborating as designer and consultant for many major Japanese companies. His creativity embraces very different sectors, from precision electronic equipment to furniture and interior design.
In his career as designer he has received important awards and many of his works are part of the permanent collections of museums such as the MoMa in New York, the Victoria and Albert Musuem in London and the Designmuseum Danmark. In 2007, the UK Royal Society of Arts awarded him the title of Honorable Royal Designer for Industry. In 2017, he became a member of the Loewe Craft Prize jury. He is a professor in the Integrated Design department at Tama Art University. In 2006, he established the "Super Normal" project with Jasper Morrison.
Since 2021 he is curator of The Japan Folk Crafts Museum in Tokyo. Fukasawa has co-authored with the photographer Tamotsu Fujii the volume The Outline -The Unseen Outline of Things, published by Hachette Fujingaho, and released the book Naoto Fukasawa published by Phaidon Press. In Spring 2018, he released his second book with Phaidon Press Naoto Fukasawa: Embodiment.
Discover more