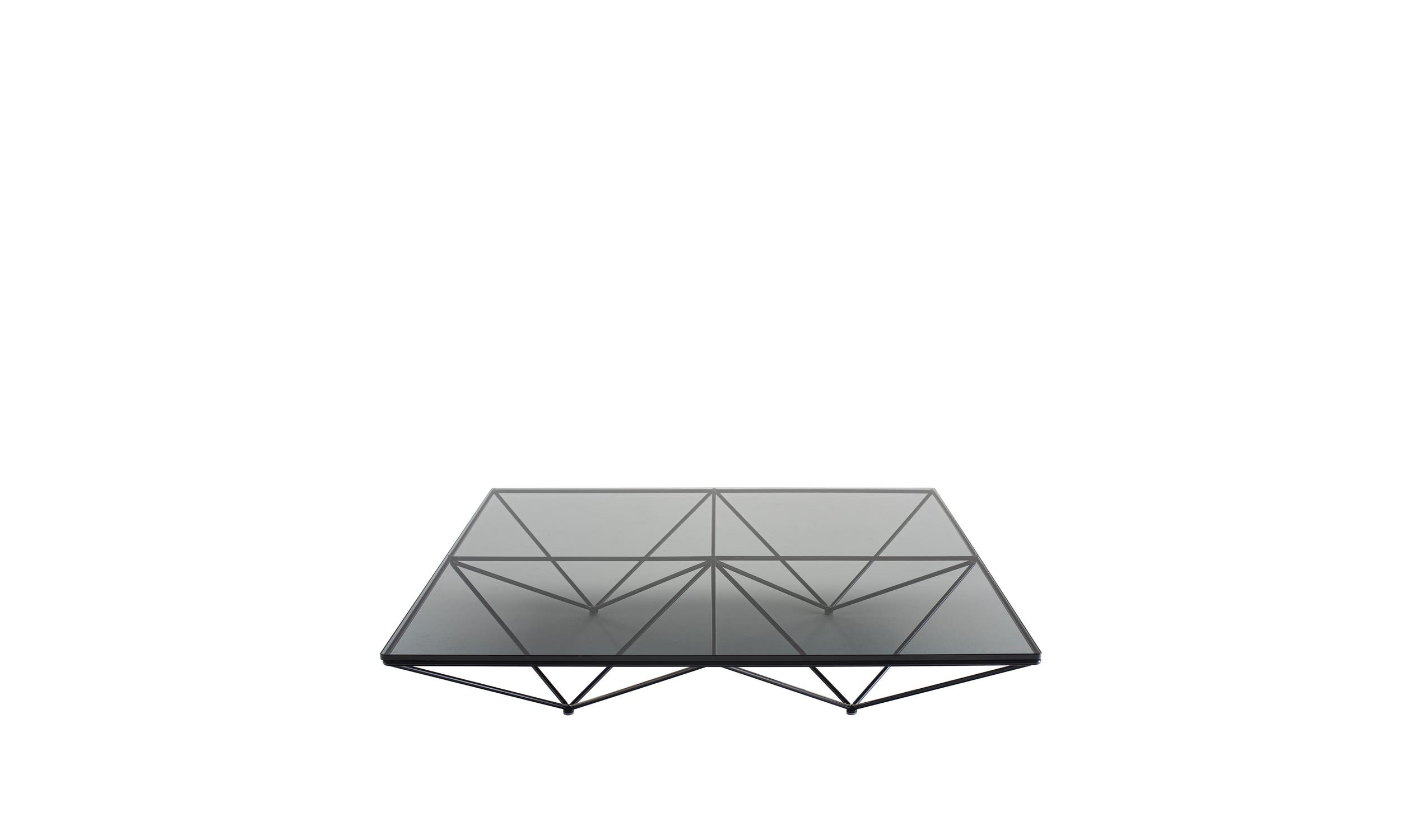 Alanda '18
Paolo Piva
2018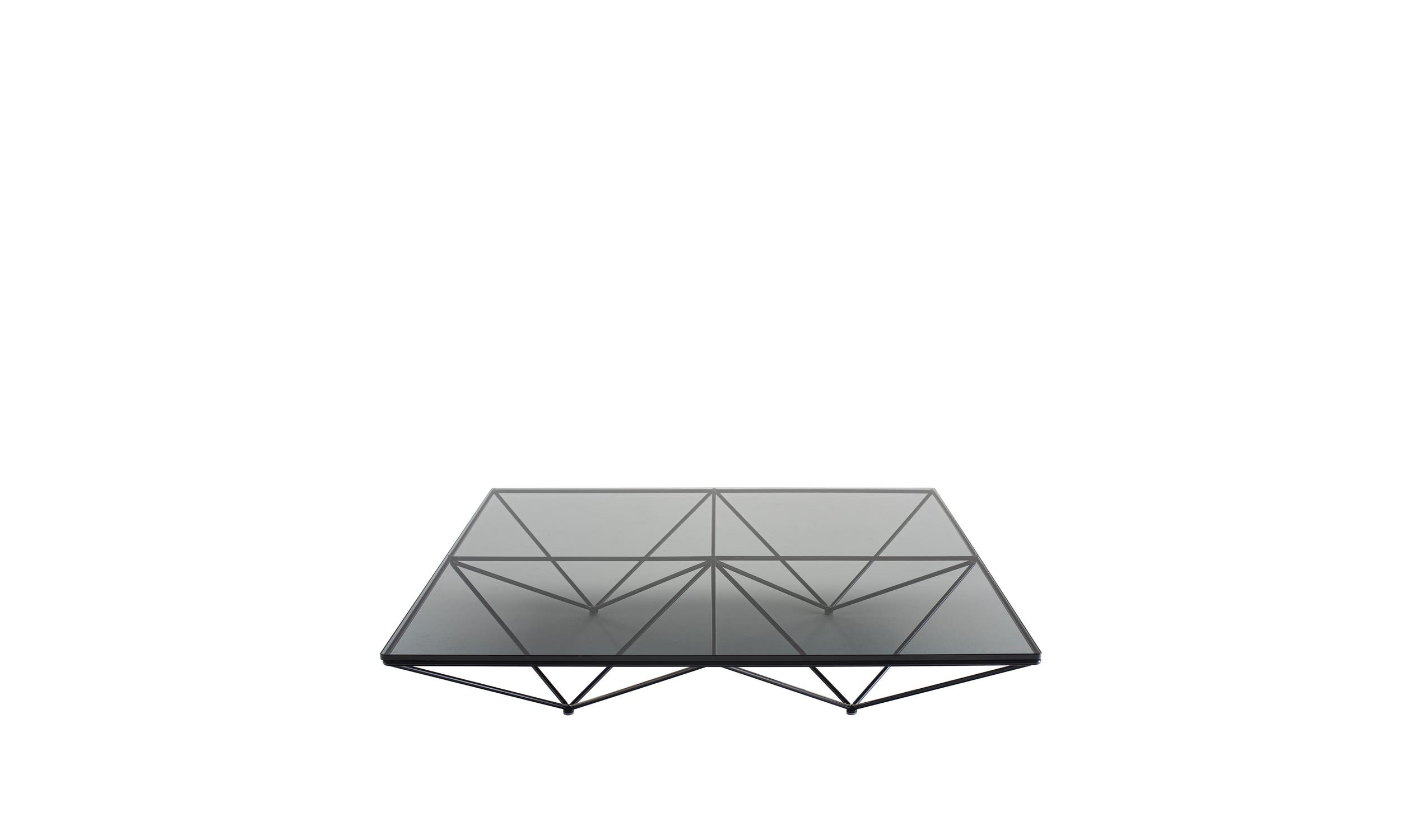 Description
Der Beistelltisch Alanda ist ein ikonisches Stück aus den frühen achtziger Jahren und wird als Hommage an Paolo Piva, den im letzten Jahr verstorbenen berühmten Architekten und Designer, neu aufgelegt. Alanda ist nicht nur ein erfolgreicher Klassiker, der zu den beliebtesten Vintage-Stücken auf dem Markt gehört, sondern gilt auch als exemplarisches Designobjekt einer Epoche, die reich an starken und gewagten Stilelementen war. Häufig standen diese im Dialog zur Architektur, deren Virtuosität das Design in Miniatur nachbildete. Das netzartige Gestell von Alanda, das Sockel und Auflage in einem bildet, erinnert an eine Gruppe umgedrehter Pyramiden. Aufgrund dieser geodätischen Struktur galt der Tisch als eine Art magisches Objekt, das positive Energie anzog. Das Gestell von Alanda '18 besteht aus glänzend schwarz lackierten Rundeisen und Tischplatte aus Glas extra light oder Rauchglas. Der Tisch ist in zwei Größen erhältlich: 120 x 120 cm und 120 x 180 cm.
Back
Technical information
Gestell
Stahl
Platte
Glas
Platte Gleiter
Kunststoff
Gestell Gleiter
Kunststoff und Filz
Configurator
Discover all configuration, change shape and material.
View product from all prospective.
start configurating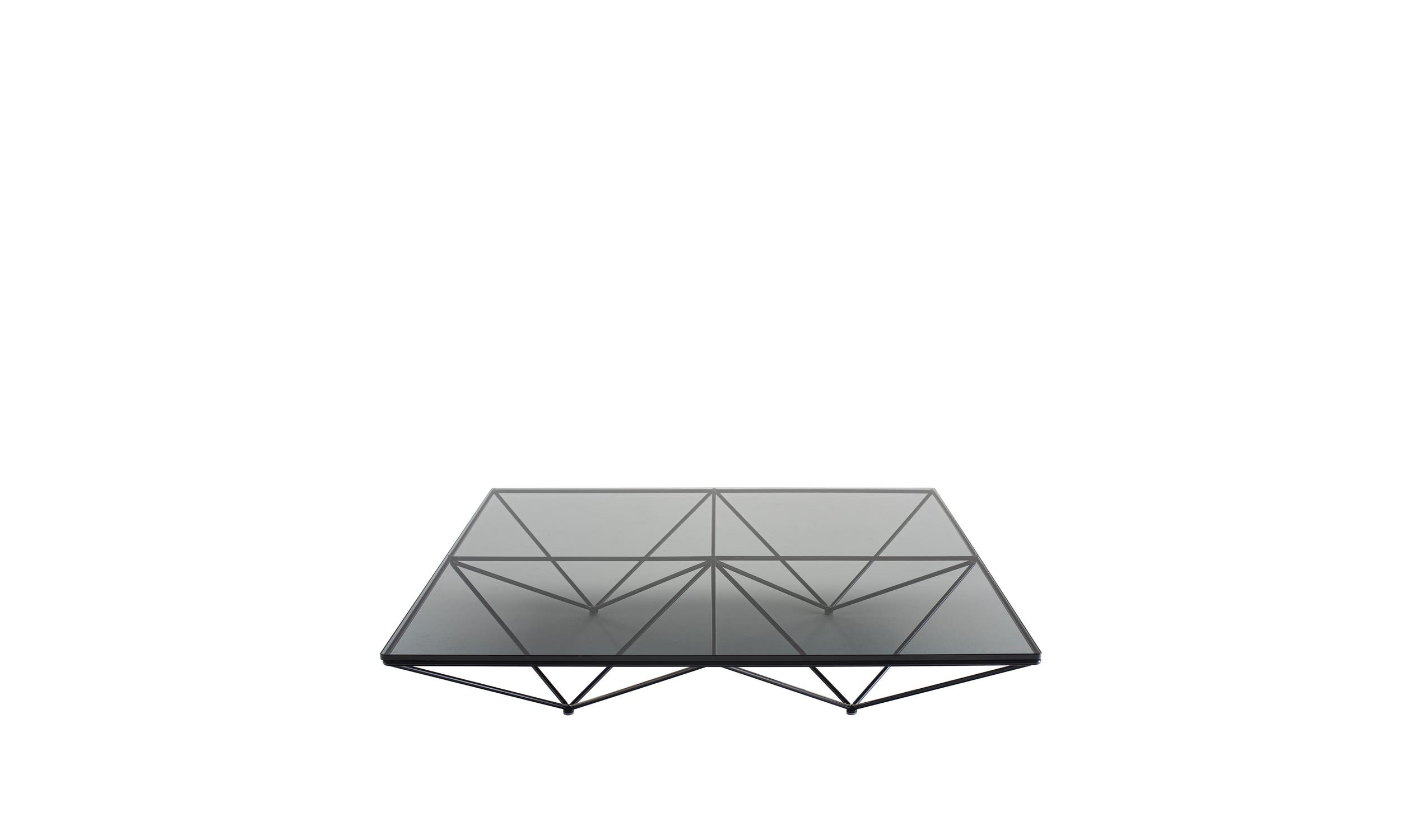 Dimensions & Download
Are You an Architect or a Designer?
Register to the reserved area for moodboards, 2D, 3D, Revit, inspirational images and much more
Colors & Finishes
Designer
Paolo Piva
Paolo Piva, famous Italian architect and designer known all over the world for his creations in the field of furniture, was born in Adria in 1950. He graduated in architecture at the University Institute of Architecture in Venice and, during his post-graduate studies at the "Superior Restoration Course" in Rome, he began to establish himself in the field of architecture and industrial design.
He participated in solo and group exhibitions. In 1975 he collaborated with the Institute of History and Architecture in Venice and with the Akademie für Angewandten Kunst in Vienna on the creation of a major exhibition on Vienna in the socialist period. In the 1980s he designed the Kuwait embassy in Qatar and devoted himself to various architectural projects, as well as setting up. In 1983 he was invited to a series of conferences at the P.D.C. of Los Angeles and deals with the competition of ideas for the renovation of the Lingotto Fiat in Turin. In 1985 he planned the restructuring of the C.Jourdan headquarters in Paris.
In 1986 he planned the renovation of Palazzo Remer in Venice. In 1987 he was nominated for the XIII Compasso d'Oro Award. In 1988 he became associate professor at the Akademie für Angewandten Kunst in Vienna where he became full professor in 1991. In the field of industrial design he has collaborated with many prestigious companies in Europe and in the USA. Paolo Piva passed away in July 2017.
Discover more