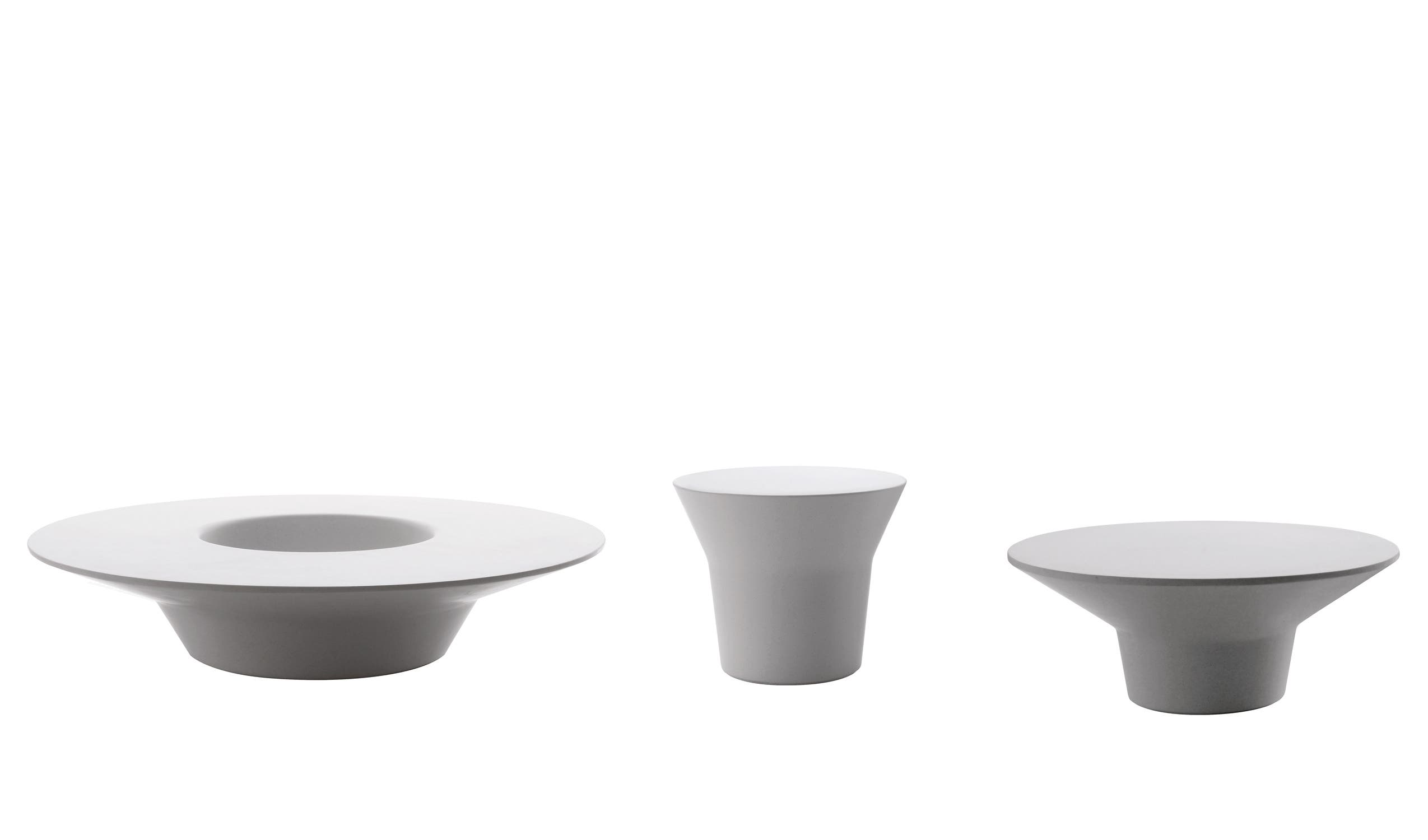 Springtime
Jean-Marie Massaud
2008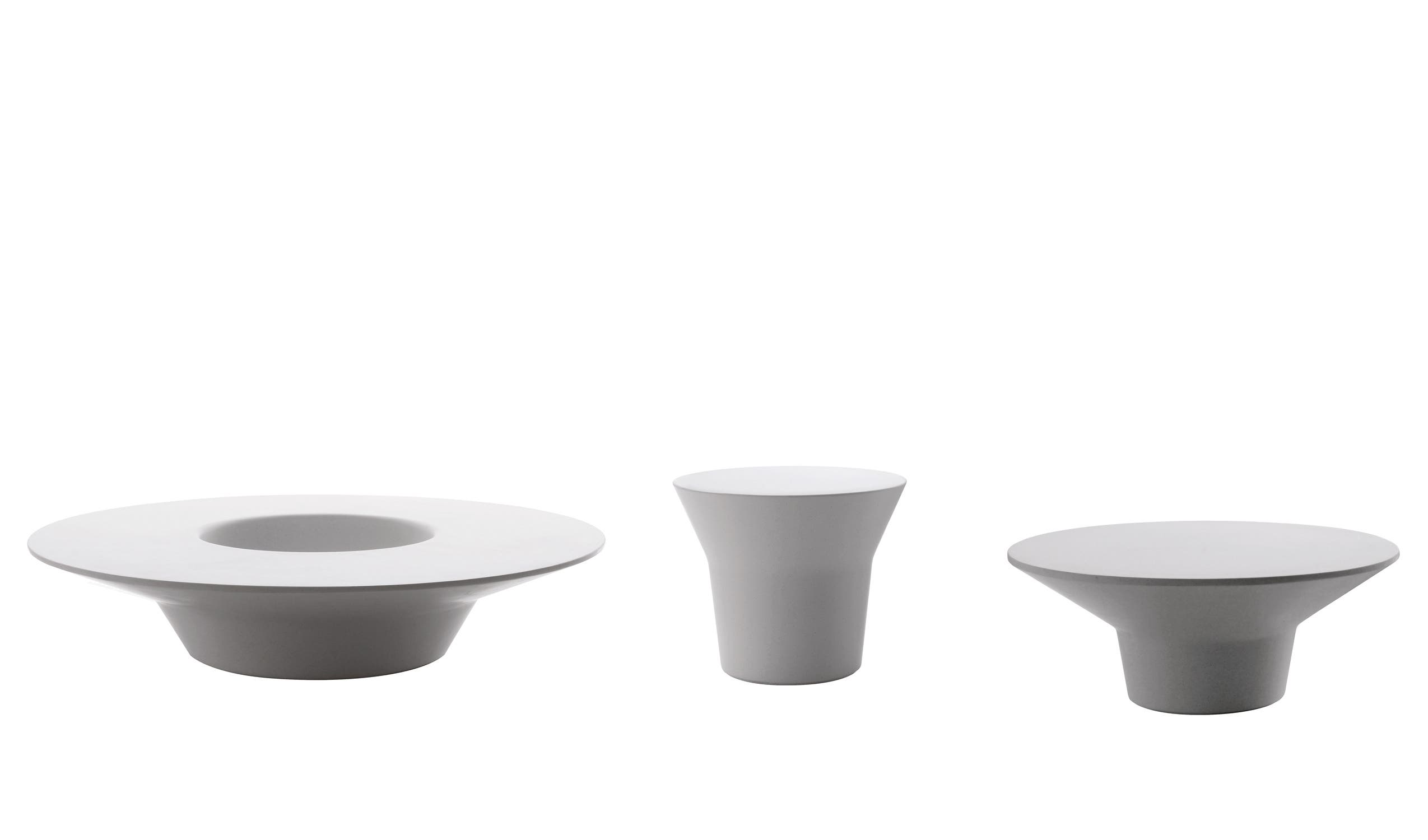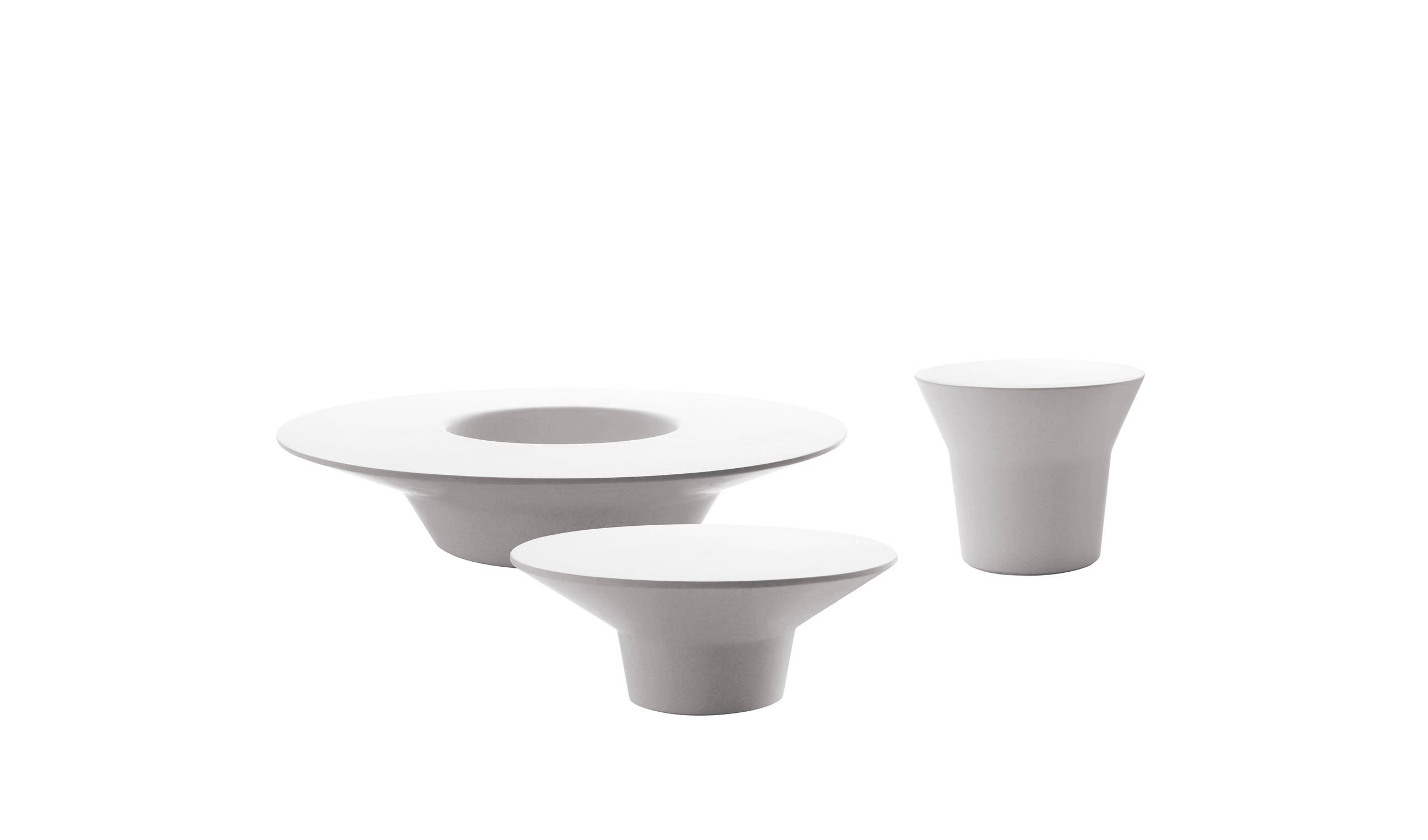 Description
The Springtime line of furnishings includes two tables and a large vase.These three elements stand out for the bright white colouring of Cristalplant Outdoor®, an innovative and highly textured material that is exceptionally smooth and soft to the touch, making it possible to forge continuous, rounded shapes with no corners or joints. Designed for use outdoors but also ideal for interior projects, the Springtime furnishings enrich the collection of sofas and chaise longues of the same name.
Back
Concept
Jean-Marie Massaud designed the Springtime Collection to furnish outdoor areas by creating a dialogue between nature and interior spaces. The combination of elements completes a domestic landscape that integrates this space and makes it liveable.
The experience of life outdoors provided by Springtime outdoor furnishings is a nap in the shade of a canopy sofa, dozing in the sun on a beach bed, or sharing a sweet summer evening around a fire pit.
Jean-Marie Massaud perceives the outdoors to be an infinite space in which there is dialogue, a harmonious relationship with nature and simultaneously a level of intimacy between ourselves and the people surrounding us.
The seating system includes sofas, daybeds and double "vis a vis" sofas that become a light, poetic refuge where it is truly possible to relax. A wide range of complements are available that allow each person to create their own outdoor space to fit their own personality.
Technical information
Frame and top
Cristalplant Outdoor®
(natural mineral filler of phosphate of aluminium with polyester acrylate resin)
Ferrules
thermoplastic material
Configurator
Discover all configuration, change shape and material.
View product from all prospective.
start configurating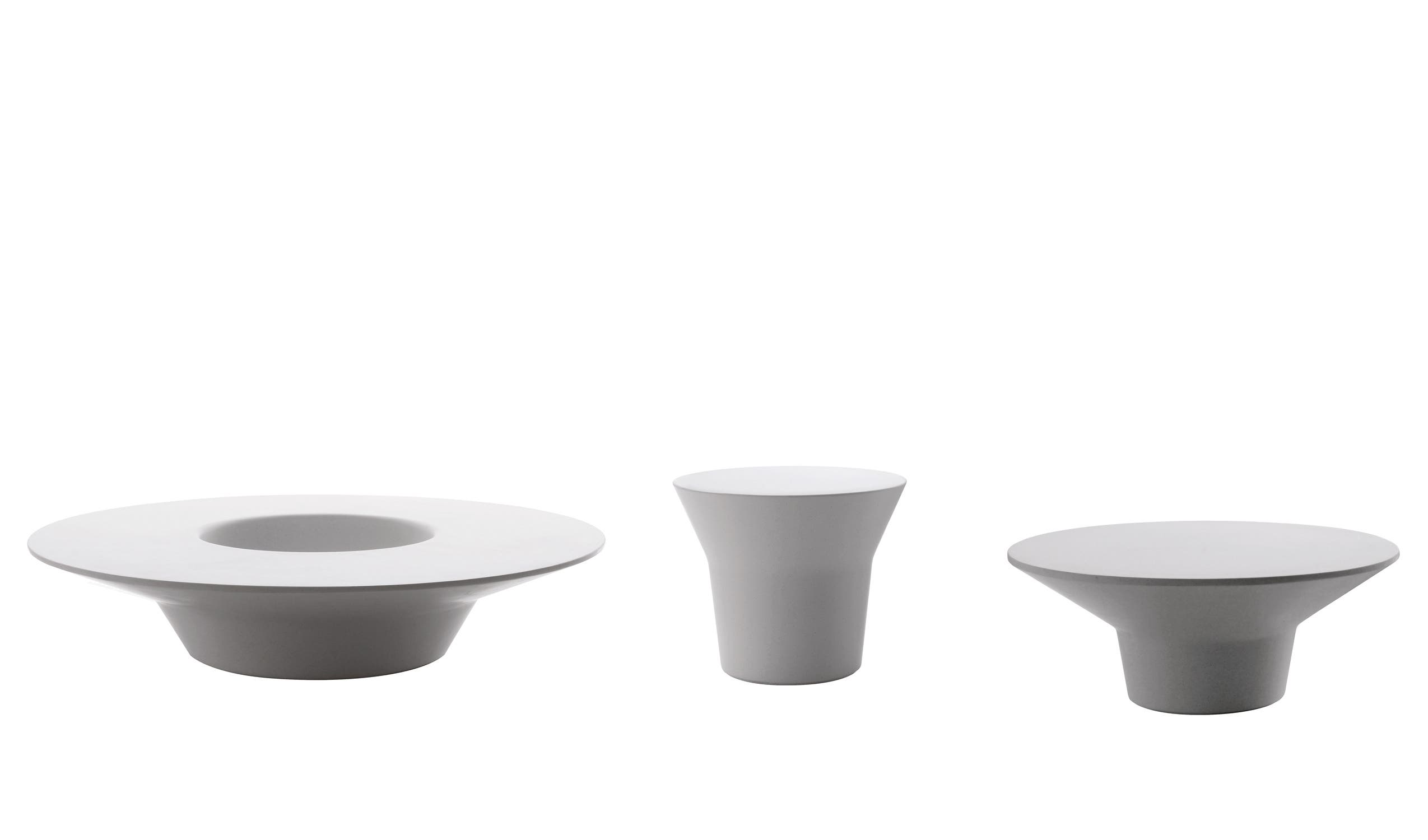 Dimensions & Download
Are You an Architect or a Designer?
Register to the reserved area for moodboards, 2D, 3D, Revit, inspirational images and much more
Colors & Finishes
Designer
Jean-Marie Massaud
Since the beginning of his career - a 1990 graduate of Paris' ENSCI-Les Ateliers, Paris Design Institute -, Jean-Marie Massaud has been working on an extensive range of works, stretching from architecture to objects, from one-off project to serial ones, from macro environment down to micro contexts. Major brands have solicited his ability to mix comfort and elegance, zeitgeist and heritage, generosity and distinction.
His quest for lightness synthesizes three broader stakes: individual and collective fulfillment, economic and industrial efficiency, environmental concerns. His creations, whether speculative or pragmatic, explore this imperative paradigm: reconciling pleasure with responsibility, the individual with the collective.
Among his most sensational projects that illustrate this philosophy, the stadium for the city of Guadalajara, Mexico. A cloud and volcano-shaped building, integrated in a vast urban development program that re-unites leisure and culture, nature and urbanization, sport aficionados and local citizens.
Discover more